Article
Arts Access Aotearoa
"Profound" impact of Beth Hill's arts programmes
1 August 2018
The vision, hard work and resilience shown by Beth Hill of Redemption Arts and Education Services has seen Northland Region Corrections Facility build an arts programme considered the benchmark for other rehabilitation and reintegration arts programmes in New Zealand.
In 2016, the Facility received the Arts Access Corrections Leadership Award for its innovative, comprehensive arts and cultural programme.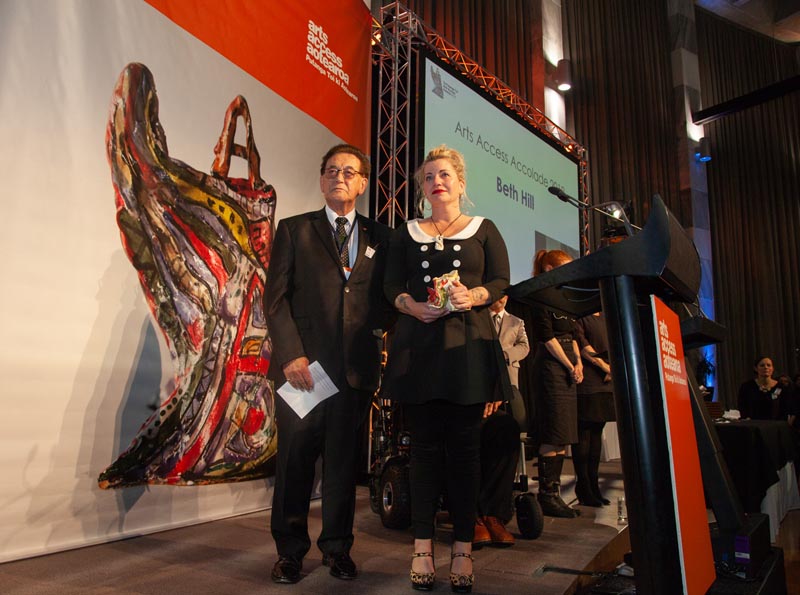 And now, Beth has received two honours: the Arts Access Corrections Māui Tikitiki a Taranga Award 2018 and the Arts Access Accolade 2018, presented at Te Putanga Toi Arts Access Awards 2018 on Wednesday 1 August.
Commenting on the Arts Access Accolade, Richard Benge, Executive Director of Arts Access Aotearoa, says: "Beth has been courageous in her collaborations with us and has taken many leaps of faith to make projects succeed beyond what we thought was possible for the provision of access to the arts in a prison environment."
Beth first joined the Facility five years ago as a tutor. "It's been hard work and a long road but it's worth it," she says.
At that time, it was a small programme consisting mainly of distance education. Beth took over the contract fulltime 18 months later when her mentor and employer Sandra Harvey became ill.
Range of artforms
Today, the arts programme offers theatre, creative writing, art history, painting, printmaking, sculpture, graphic design and music. Prisoners find support and gain new skills on their pathway to rehabilitation, and can also study NZQA courses and gain qualifications through Te Aho o Te Kura Pounamu – The Correspondence School and NorthTec.
One of the first programmes that Beth introduced to the Northland prison was Shakespeare Behind Bars in collaboration with Jacqui Moyes, Arts Access Aotearoa, and Mark Lynds, Department of Corrections. It started as a three-day workshop in 2015 with US Shakespeare Behind Bars founder Curt Tofteland and Beth has continued to build on that initial workshop.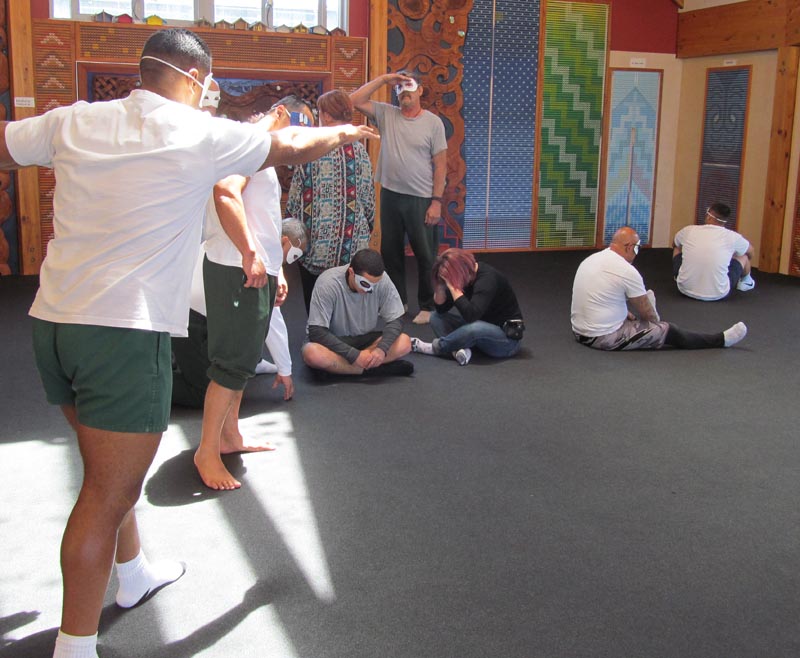 The programme is now called Redemption Performing Arts to better reflect its purpose and focus.
"The original name told a different story of what was actually happening in the group," Beth explains. "The participants are predominantly Māori and the programme is tikanga-based. Although the themes of Shakespeare are relevant to the men, it's vital they are able to tell their own stories from their own cultural perspective."
A former prisoner, who was a member of the performing arts group for three years, writes: "In this programme, I have gained a much better and broader understanding of my skills and abilities to cope with things that life may throw at me. It's opened a whole new world about my expectations of life."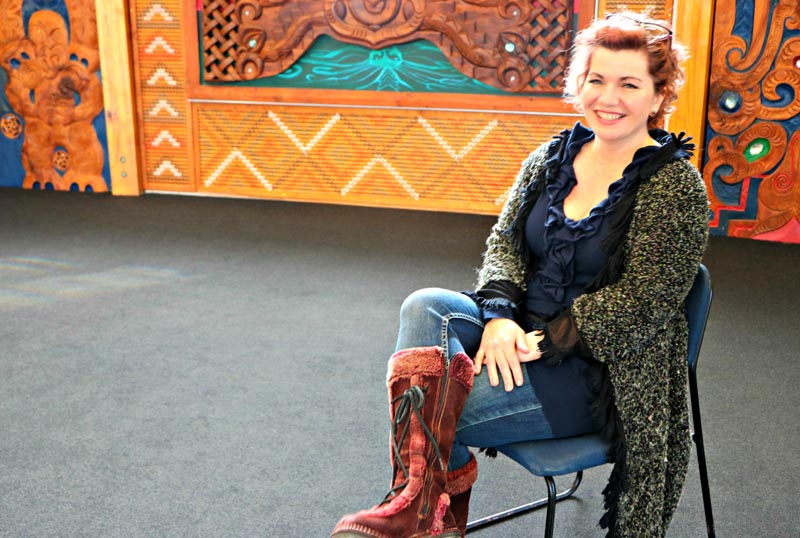 Supporters of Beth's nomination describe her impact on the lives of the men in the arts programme as "profound", and says she is a person who shares her energy, aroha and compassion.
Beth believes that consistent arts programmes such as Redemption Performing Arts across all prisons would help prisoners stay on track.
However, the support of Corrections and the outside community is key to the programme's success. "It's been a massive collaborative effort. There are so many people: my family, Leanne Jackson who works alongside me, other friends and artists who have supported me. I would really like to acknowledge the team at Arts Access Aotearoa, especially Jacqui Moyes, who has been my champion and advocate through the most challenging and inspiring projects, from concept through to completion.
"But also the men, I want to acknowledge them because without them, the programme wouldn't be possible. It takes buy-in and a level of trust and belief in the arts as a pathway and vehicle for change. If they don't buy into that, it's never going to work. They also show generosity and commitment to their ongoing relationships with our community partners."
Articulating their needs and examining their offending
The programme has helped the prisoners learn how to articulate their needs but also to examine their offending, their future and how they want to progress, Beth says.
She has built support for the arts from the education and employment teams at Northland Region Corrections Facility. Its education team works with Beth to provide the men with the tools and skills they need while onsite employers release prisoners from work to attend art classes and performances.
The Facility's Simon Tanner and Graham Fletcher are also vital to the success of the programme, Beth says, and have been supportive from the beginning.
Despite the challenges, Beth says it's exciting to see the men progress, learn new skills and build trust with the community so they have an easier path to reintegrate back into the community on release.
Over the past few years, artists from the prison have exhibited paintings and carvings, and contributed to the community through donations of artwork and the sale of their work.
"We have these beautiful events. They could be anywhere, not in a prison, where members of the community and whānau come in and watch a performance, look at the art and listen to music."