Blog
Arts Access Aotearoa
There's been a lot of talk recently about "the constitution" and if you don't know whose constitution I am talking about, then you can hazard a good guess. Foundation documents, treaties, memorandums of understanding and trust deeds are very important – no more so than when they are most needed. That's to remind future generations of the rules set up to protect the organisation in future years.
If the original writing is not well-thought out, then future generations can end up in unclear territory and all manner of challenges can slow up the progress of the organisation. We live and learn.
Occasionally, I need to refer to the trust deed of Arts Access Aotearoa, written 21 years ago. I am always impressed by the succinct guidance in the descriptors and bullet points that remind me of the core intent. They act for me just as essential co-ordinates act for a pilot guiding an aeroplane. Pilots can make corrections to the flight plan only within a certain time before landing successfully.
Arts Access Aotearoa's purpose
Arts Access Aotearoa's purpose states: "To provide access to the arts, by supporting the availability of projects of merit to communities or sections of the population that would otherwise not have access to them."
One of the objectives is: "To create opportunities for working in the arts in partnership with people with disabilities and people disadvantaged by social conditions, upholding a national vision of equal access, equal choice and active participation across all fields of creative expression."
I'd like to talk about an exciting project of merit that will benefit communities facing barriers to inclusion and access to the arts.
Museums of Inclusion theme
Arts Access Aotearoa is supporting a nationally significant initiative by Museums Aotearoa Te Tari o Ngā Whare Taonga o Te Motu. This is the professional organisation that supports New Zealand museums and galleries, and the people who work for them, so they can thrive and be sustainable.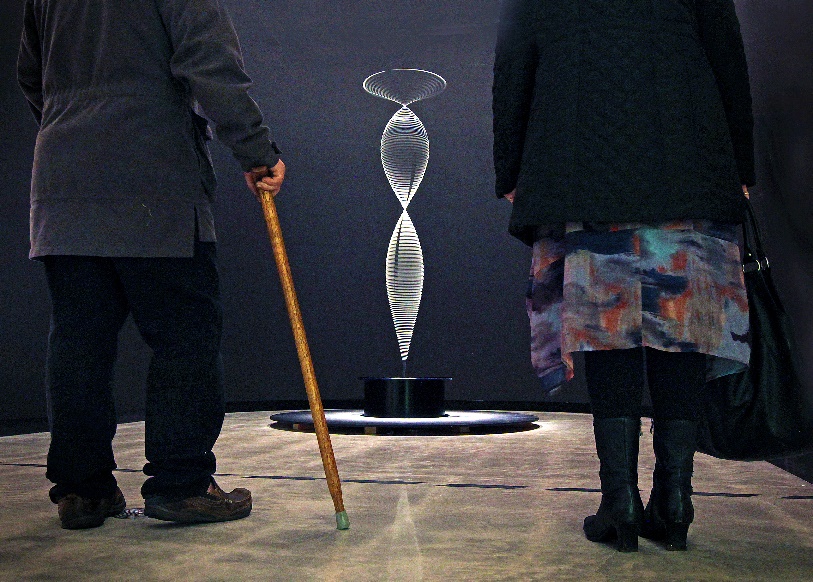 To support the museums and art galleries to be more accessible for people with disabilities, Arts Access Aotearoa included a chapter specifically for museums and galleries in the 2013 edition of the resource Arts For All.
Many museums and galleries have since become members of our five regional Arts For All networks that drive accessibility and inclusion in the arts and culture. We are encouraging them to develop accessibility policies to embed accessibility and inclusion at a governance level.
I'm excited that Museums Aotearoa has chosen "Museums of Inclusion" as the theme of its MA17 conference. Expanding the understanding of inclusion and thereby accessibility for all will be a "big bang" for the museums sector. We know several museums that have already been active in providing accessible projects and services. However, there has never been a national meeting of minds about making accessibility less "special", and more universal and everyday.
I look forward to keeping you up to date via Arts Access Aotearoa's website and on social media about the conference, on in Palmerston North from 22 to 24 May.
Drawing on different perspectives
Talking about inclusion, I stopped to read this quote by community development trainer and commentator Doug Floyd: "You don't get harmony when everybody sings the same note."
It occurs to me that if "Working together harmoniously" is a purposeful goal, then we need more groups and individuals, perspectives and backgrounds to draw on. Rather than be fearful of "the other", what would it be like if we put aside our need to be right and stick with what we know in order to hear and appreciate another's position or background? What do people of diverse experiences, age, gender, race, abilities and sexual orientation bring to a workplace or organisation?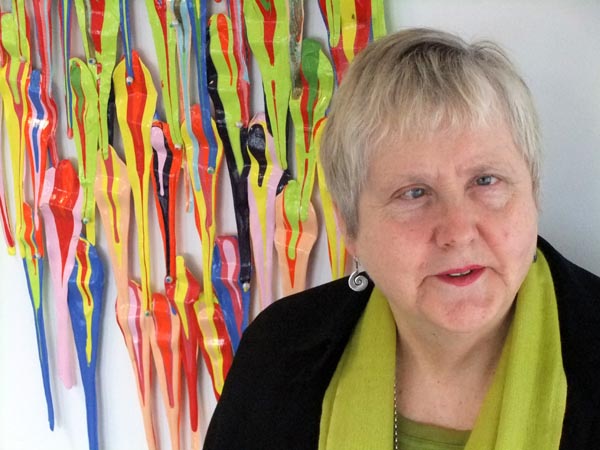 Are there enough platforms and places – "bridges", if you like – from which to appreciate another's perspective.
My mentor Robyn Hunt ONZM (former Human Rights Commissioner and an advocate for people with low vision) once told me, "Museums are safe places where we can tell unsafe stories". Robyn will be one of the speakers at the MA17 conference, and will inform and inspire us to build up a head of courage to be more truly inclusive of all people in Aotearoa. Robyn believes that museums and galleries can play a deeper role in inclusion.
This is a very important issue to me because I write this a day after reports of a race hate incident in Huntly in which young Muslim women were verbally attacked by a woman who angrily stated there was no place for them in New Zealand. Presumably not as migrants or citizens (who could have been born here) or even tourists. This is not an isolated case but noticeable because it was filmed and shared on social media. We need to be on the alert.
Role of museums to tell everyone's stories
The cultural perspectives of migrants and refugees need to continue to be told via museums and art galleries so their stories (for example, the poll tax and xenophobic laws impacting Chinese people in the 19th and early 20th centuries) are conveyed in inclusive, holistic ways.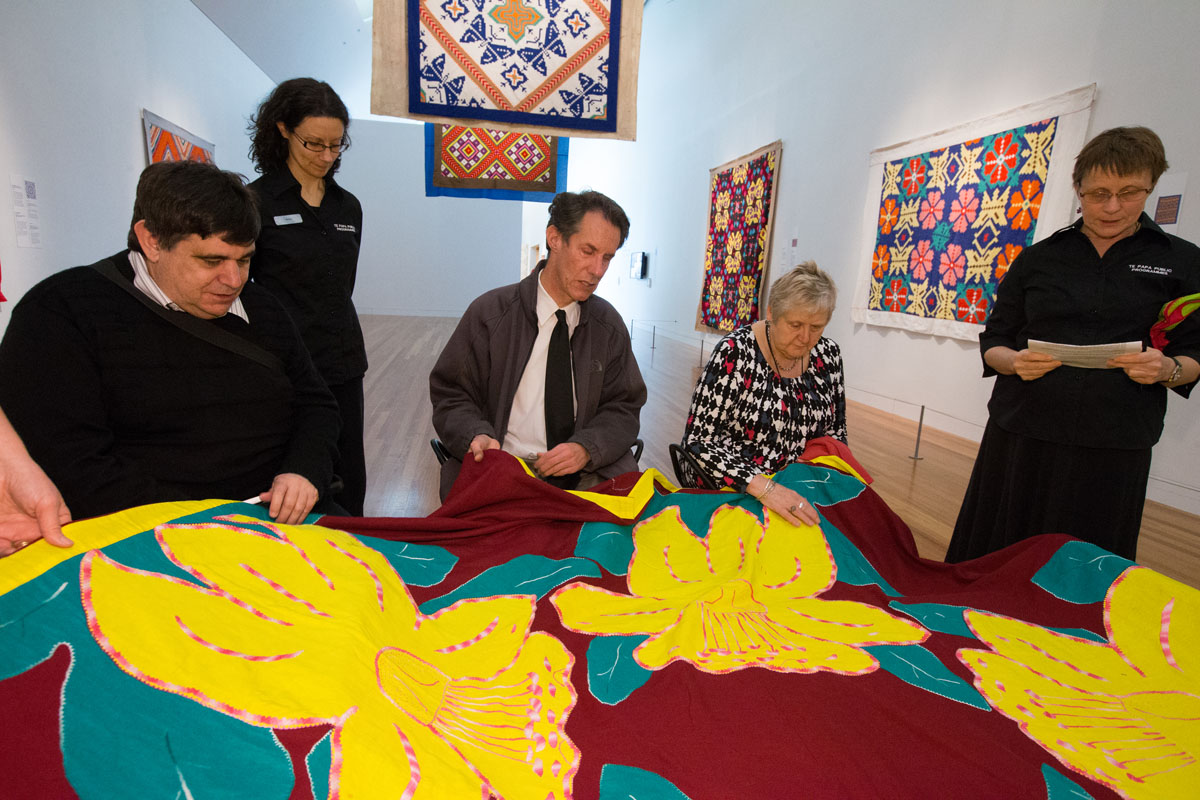 Specialised researchers, designers and curators are able to present collections or exhibitions that are much deeper that 20-second sound bites. They are an important way to build social cohesion and get to the harmony that Doug Floyd envisions.
Multiple voices and the diversity of artistic and cultural expression can readily be found across a range of festivals and community arts events from Te Matatini (22–26 February in Hastings) to the Pasifika Festival (25–26 March in Auckland )and the Diwali Festival of Lights in October and November. Through celebrations like these, where art and music, dance and drama, play a large part, our cultural capacity as a nation expands.
Inspired by shared Māori values
Building on the foundation the trust deed provided for Arts Access Aotearoa, the organisation is inspired by shared Māori values that guide our behaviour and approaches.
Two of these greatly underpin our desire to engage and work with others in order to provide accessibility and also inclusion in the arts and culture of Aotearoa. They are:
Mōhiotanga - seeking understanding and awareness
Rangatiratanga – respecting the mana of others
Social evolution is a slow process and we cannot know all the answers all the time. However, it's better to seek answers and build bridges towards understanding, and to work to an aspiration. In seeking to learn from each other's perspectives, it's essential to respect the mana, authority and rights of other people. The right to be creative and to express our cultural diversity is essential to our common humanity and harmony.