Media Release
Arts Access Aotearoa
Relaxed performance at The Court Theatre
MEDIA RELEASE: The Court Theatre
14 March 2017
The celebrated theatrical adaptation of Mark Haddon's award-winning novel, The Curious Incident of the Dog in the Night-time, will run at The Court Theatre in Christchurch from 18 March to 22 April, with a relaxed matinee performance on 25 March.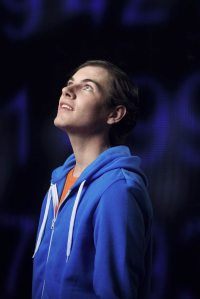 The Court are delighted to be working with Autism NZ to present a relaxed performance as part of the season. The performance is designed to welcome those who will benefit from a more relaxed performance environment, including people with an Autism Spectrum Condition, sensory and communication disorders or a learning disability.
This means that there will be a relaxed attitude to noise and movement during the performance, and some small changes will be made to the light and sound effects. The auditorium will have a smaller than usual capacity so patrons will be able to move around more easily. There will also be a chill-out area available in the foyer.
Rachel Sears, The Court Theatre Education Manager, says: "We hope that this relaxed performance will make this story as accessible as possible to individuals who may identify with Christopher's story."
Parent Jane McLauchlan says: "It isn't often that a character on the spectrum (or anyone who isn't neurotypical) gets to take centre stage, to drive the action, to be seen as upset/challenged by a series of problems but to ultimately prevail."
The story follows fifteen-year old Christopher Boone, who sees the world differently. He knows every prime number up to 7,507, he doesn't tell lies, and his favourite colours are not yellow and brown. When the neighbour's dog is murdered, Christopher's investigation leads him far from home and changes his life forever.
A strong ensemble
The Court took extended time over casting the show because a strong ensemble is vital in the playing of this fluid script, which follows Christopher's journey from Swindon to London and back again.
Director Lara Macgregor's challenge in bringing this production to life is to guarantee the magic that is Christopher and the unique way in which he views the world are clearly played out on The Court's stage.
"Mark Haddon is quoted as saying, 'Christopher is a character whom if you met him in real life you'd never, ever get inside his head. Yet something magical happens when you write a novel about him.' All I've aimed for in his production is to capture that magic," Macgregor says.
Bringing production to life
Joining Macgregor in bringing this production to life is movement director Shane Anthony. Macgregor and Anthony trained together at the National Institute of Dramatic Art in Sydney ten years ago. They have a second language when working on the floor with the actors. Anthony's lateral and fluid way of working with the body to create imagery merges seamlessly with Lara's attention to psychological and emotional mining of characters.
"This production's magic is due, in part, to the use of sophisticated collaborative moments to expose the simplicity and beauty of Christopher's journey. Every component of this process feeds the next; AV, music, lighting, sound effects, movement and set are all working together to achieve our desired result."
For bookings, call 03 963 0870 or visit www.courttheatre.org.nz