Media Release
Arts Access Aotearoa
Report omits impact of creativity on health and wellbeing
PĀNUI PĀPĀHO MEDIA RELEASE: Ōtautahi Creative Spaces
4 November 2018
The profound impact of arts, health and wellbeing organisations in New Zealand has been omitted from the government's Mental Health Inquiry report, released today.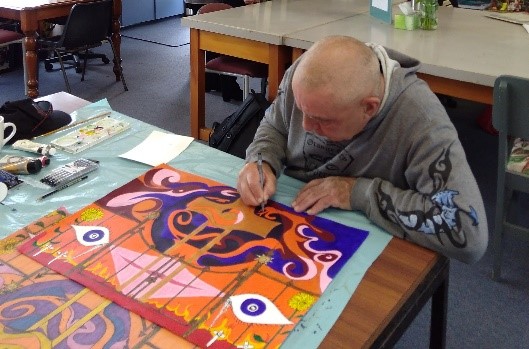 Christchurch based initiative Ōtautahi Creative Spaces was established after the Christchurch earthquakes to support people with experience of distress.
Director Kim Morton says the Inquiry's report does not cover the contribution of specialist creative wellbeing initiatives such as Ōtautahi Creative Spaces.
"We call on the government to address this when it creates its action plan, by looking at the evidence of arts and health programmes, creating an arts and health policy, and investing in this area," she says. "Research shows that creative wellbeing programmes not only improve wellbeing, but also save lives."
A landmark report by the UK All-Party Parliamentary Group on Arts, Health and Wellbeing last year found significant benefits to mental health and wellbeing from participating in arts and creativity.
An evaluation report prepared for Ōtautahi Creative Spaces by Ihi Research in 2017 found there was a "profound" impact on participants' wellbeing and general health.
"The evaluation revealed many therapeutic and positive impacts associated with being an artist in a highly creative, resourced and safe community of practice," Ihi Research Director Dr Catherine Savage said. "Identity as an artist, rather than as someone who is unwell, is the catalyst for change."
"Unprecedented mental health needs"
Kim Morton says there is also little acknowledgement in the report of the "unprecedented mental health needs" in Christchurch following the earthquakes, and how the mental health impact of a disaster like this will continue to be felt for generations to come," says Morton.
"Despite the huge mental health needs in Christchurch, we've had to fight for survival from the outset. We can't access district health board or Ministry of Social Development funding that other similar, long-established, organisations receive in other parts of the country.
"In our submission to the Inquiry we called for a level playing field nationally and equitable allocation of funds. It is not clear to us from the report how this inequity will be addressed."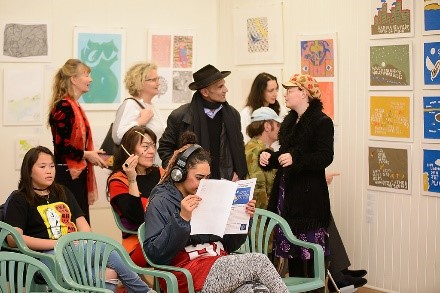 Set up in 2015 as an alternative to existing mental health day programmes, Ōtautahi Creative Spaces's Room 5 studio is an artist-centred space that builds on artists' strengths and encourages leadership and development of creative practice.
"We see artists going from strength to strength. In the last year, artists have hosted the Prime Minister and Minister of Health, given presentations at national conferences, and exhibited at CoCA the Centre of Contemporary Art," Morton says. "Twelve artists participated in the Mental Health Inquiry, advocating for change at a meeting with Inquiry members.
"This is a far cry from feeling isolated, and seldom leaving their houses. Four artists have told us that belonging to our studio had given them hope and that without it, they wouldn't be here."
In August, Ōtautahi Creative Spaces was awarded the Arts Access Holdsworth Creative Space Award 2018, presented by Arts Access Aotearoa.
For more information and images:
Kim Morton, Director T: 022 064 7963