Resene's support for artists and creative spaces
26 January 2012
Artists using Resene paint and wanting to make the most of online tools can display their artwork, along with a profile, on Resene's Artist Gallery.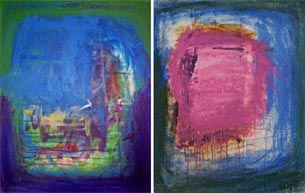 Resene covers the costs involved in having the work online and Karen Warman, Resene's Marketing Manager, says the gallery is well-used by a range of New Zealand artists.
"It's a great way for artists to get exposure and we know that artists do get work through this online gallery," she says.
In addition, Resene also provides significant discounted paint to creative spaces and other community arts organisations if they present a letter of support from Arts Access Aotearoa.
Including contact details
Karen says it's important that people wanting their work displayed online include up-to-date contact details. "We're often contacted by people who have seen work in the gallery and are interested in commissioning the artist or buying their work," she says.
"It can be frustrating for them if they can't get in touch with the artist. That's why it's really important that artists provide and update their contact information."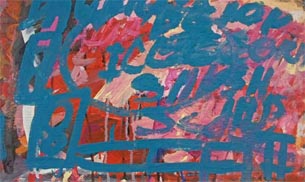 Wellington creative space Alpha Art Studio has several artists whose work is displayed in the gallery. Co-ordinator Joanne Ridley says that Resene has provided discounted paint to Alpha Art Studio over the years.
"This has enabled our artists the freedom to express themselves using a robust paint and a range of pre-mixed colours," she says. "In addition, we're always looking for new ways for our artists to raise their profile in the wider community. The Resene online gallery provides a good opportunity with no outgoing costs."
Martin Kerschbaumer and Shaun O'Riordan, for instance, are profiled. Along with images of Martin's work, it says: "Martin devotes many hours to every work. He lovingly applies the lightest, watery brushstrokes and gradually builds up a beautiful depth of colour and then alternates this with dry brush applications forming a gestural texture. When asked about the subject of his painting, he always refers to the colours."
In shades of Resene paints
Shaun O'Riordan's profile states: "Shaun's work reads like a stream of consciousness. Keeping to the right side of the canvas, he scribes his favourite things – 80s music, stereos and magazines – all in shades of Resene paints and colours."
Artists interested in exhibiting their work in the Resene Artist Gallery can visit Resene's website for more information and to apply.
Please contact Arts Access Aotearoa (T: 04 802 4349) for more information about Resene's discounted paint for creative spaces and a letter of support from Arts Access Aotearoa.