Media Release
Arts Access Aotearoa
Rodney Bell's autobiographical work to tour North Island
MEDIA RELEASE: Movement of the Human
30 April 2018
After a hugely successful premiere at Tempo Dance Festival in 2016, Rodney Bell returns for a seven-centre tour of his award-winning solo performance work Meremere from 6 June – 7 July, including performances and workshops in two prisons.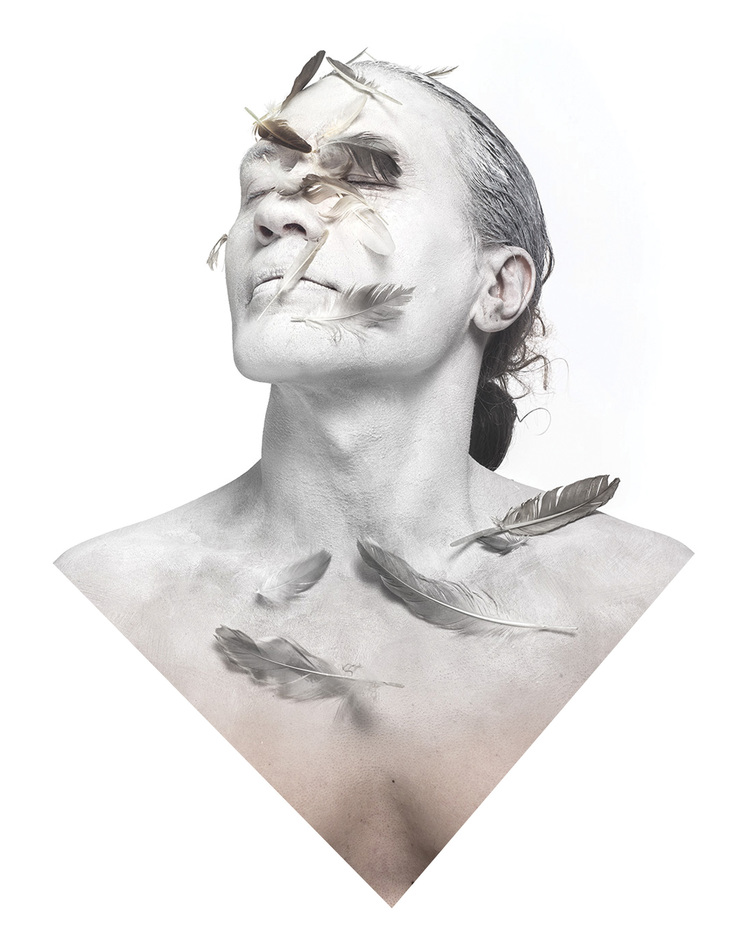 Meremere is an autobiographical work in response to Bell's life experiences. This multimedia performance piece has been developed in collaboration with director Malia Johnston's performance design company Movement of the Human (MOTH).
Rodney Bell received the Arts Access Artistic Achievement Award 2017 for his outstanding artistic career and contributions to New Zealand, and the 2016 Attitude Artistic Achievement Award.
An abridged version of the show will be performed to prisoners in Northland Region Corrections Facility in Kaikohe and Hawkes Bay Regional Prison.
Richard Benge, Executive Director of Arts Access Aotearoa, says Rodney Bell is an inspiring role model who has overcome significant life challenges to become a leading dancer, giving back to society in Aotearoa.
"Rodney's passion for his Māori heritage and his life experiences, depicted in Meremere, will resonate with women and men in prison. Seeing Rodney perform and engaging with him can be an unforgettable, sometimes life-changing, experience."
Founding member of Touch Compass Dance Trust
Bell is internationally renowned for his integrated performance and has been dancing professionally since 1994 when he began as a founding member of Touch Compass Dance Trust.
Bell relocated to California in 2007 to join AXIS Dance Company as principal dancer, touring to 32 states until 2012. Bell faced many challenges after finishing with AXIS before his return to New Zealand, including a period of homelessness on the streets of San Francisco – an experience that inspired the creation of Meremere.
Bell and Malia Johnston danced together between 1999 and 2003 and Rodney has worked closely with Malia since his return to Aotearoa.
Malia Johnston
Johnston has a 20-year background in choreography and performance direction. She has collaborated with a diverse range of performers and arts organisations, creating new work for both the national and international stage.
Johnston is notable for her many years of working on the World of Wearable Art Awards and returns as the Creative Director for its 30th anniversary show in 2018.
This year is already shaping up to be a big year for Bell and Johnston, with two new works commissioned. The first was a duet that was part of the inaugural True Colours Festival in Singapore, which celebrated exceptional artists with disabilities from across the Asia Pacific region in March. The second piece Hurihuri was commissioned by Festival 2018, the arts and cultural programme of the Gold Coast 2018 Commonwealth Games.
You can support Rodney Bell's upcoming international performances and the national tour of Meremerethrough Givealittle.
Meremere plays:
Tuesday 5 June and Wednesday 6 June
Te Pou Theatre, Auckland
Friday 8 June
Te Kuiti Les Munro Centre, Te Kuiti
Sunday 10 June
Turner Centre, Kerikeri
Monday 12 June
Northland Region Corrections Facility, Kaikohe
Thursday 14 June
Hawkes Bay Regional Prison, Hastings
Saturday 16 June
Guest performance: duet
Edible Fashion Awards, Peak Vision Centre, Havelock North
Monday 18 June
Waiouru Community Hall, Waiouru Military Training Facility, Waiouru
Thursday 21 – Saturday 30 June
Circa Theatre, Wellington
For media enquiries please contact:
Ali Nicoll van Leeuwen at Elephant Publicity
+64 9 368 4180 | +64 27 428 5080 | ali@elephantpublicity.co.nz