Article
Arts Access Aotearoa
Rodney Bell's life of many layers
5 July 2017
Rodney Bell's life is one of many layers – of a time before and a time after, of culture and identity, and of disconnection and integration.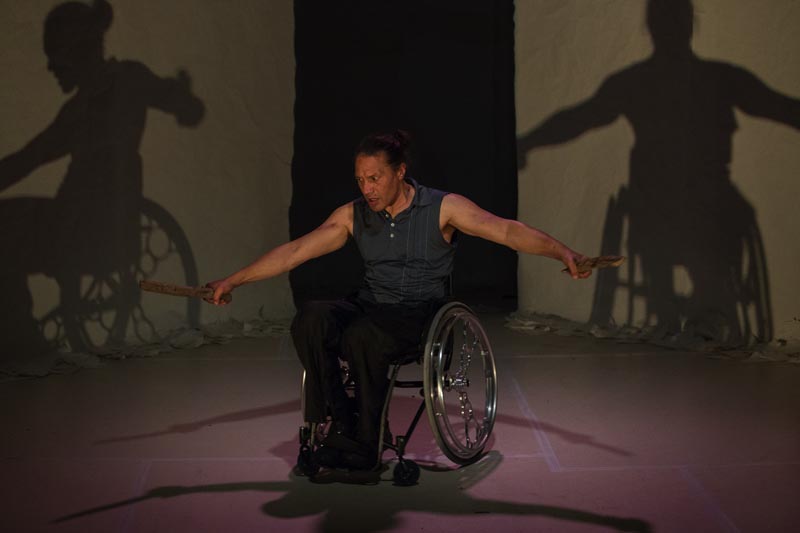 The time before was growing up in Te Kuiti in the King Country immersed in Māori culture, playing sports, riding a motorbike. The time after was surviving and redefining who he was after a motorbike accident in 1991 paralysed him from the chest down. This resulted in a year at the Auckland Spinal Rehabilitation Unit to recover and adapt to a new way of being, of "trying to wrap my head around this new vessel that was my body. It took a while."
It was there, Rodney says, that he discovered new ways to be physical. Firstly through sport, joining the New Zealand wheelchair basketball team, rebuilding his strength and travelling overseas to compete.
"And then dance came into my life. The seed of dance was planted in me by Catherine Chappell, known in Aotearoa for her pioneering work with both inclusive dance and contact improvisation."
Leadership
Rodney Bell's achievements as a dancer and his contribution to New Zealand were recognised when he received the Arts Access Artistic Achievement Award 2017. Of his award, the judges said: "His career, leadership and advocacy as a disabled performing artist are outstanding, and it is an honour for Arts Access Aotearoa to be able to acknowledge him."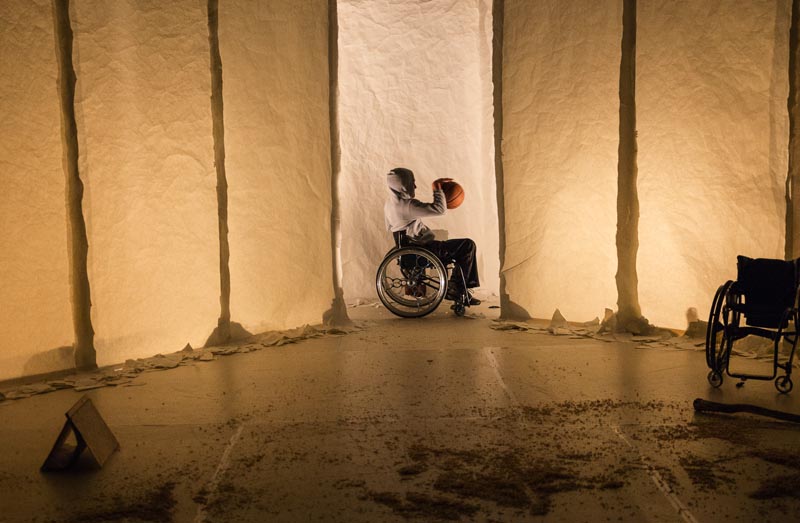 In 1997, Rodney became a founding member of Catherine's new company, Touch Compass Dance Trust, as a physically integrated dancer – a contemporary dance style combining people with and without disabilities.
The seeds for the next phase of Rodney's life were laid in 2005 at a dance summer intensive in Seattle with the Axis Dance Company. Two years later, he was invited back to the United States to become a principal dancer with the company in Oakland.
Of Ngāti Maniapoto heritage, Rodney wove his cultural heritage into his performances and introduced his colleagues and the companies he worked with to Māori rituals and concepts.
The next five years were a rewarding time for him as an artist performing with Axis, as well as teaching and performing with Sins Invalid, a performance project that addressed social issues around beauty and invisibility, and perceptions of impairment and disability.
He has won numerous awards, including the 2008 Isadora Duncan Dance Award for To Color Me Different, an ensemble performance with Axis Dance Company's Sonsherée Giles. They were nominated again in 2012 for another ensemble performance, Full of Words.
But in 2012, when Rodney's contract with Axis came to an end, he found himself homeless on the streets of San Francisco. It was a time of learning to endure, he says.
Coming back
"You draw on superhuman powers when you're in survival mode. On the coldest nights I'd wrap clothes around my head. I'd be able to sleep through a lot of it because I was super tired. Negotiating the streets is a marathon. You're always moving, trying to find essentials like running water."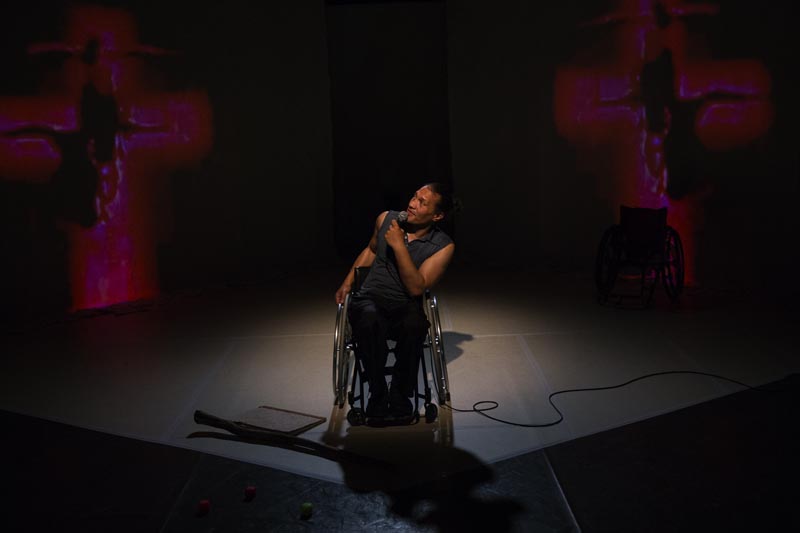 Finally, with the help of the Hands Up charity, he managed to accumulate enough money to fly home.
"In 2015, I was able to return to Aotearoa and bring all my experiences home to pass on through performances, teaching and support for disability support organisations."
Living in the Waikato, Rodney lends his support to address access issues in the community and teaches dance to disabled and non-disabled dancers.
In 2016, he drew on his life experiences and created Meremere, an autobiographical performance piece, in collaboration with choreographer Malia Johnston and the creative team from company Movement Of The Human.
"When I got home to Te Kuiti, I began carving a meremere from a piece of black maire, one of the world's hardest woods," Rodney says. "During that process, memories would storm through my head. It was quite meditative. Malia helped bring some of my stories to life through dance."
Meremere premiered at the Tempo Dance Festival 2016 in Auckland in October to critical acclaim. Rodney and Malia are now collaborating on a national tour in 2018, which they hope will include performances in prisons, marae and schools.
"My performance is the accumulation of many layers: my disability, my Māori heritage, my experience on the streets, and my passion for movement and connection."