News
Arts Access Aotearoa
Rossano Fan artwork an auction highlight
7 November 2017
Artwork by the late Rossano Fan, a renowned Wellington architect and artist, will be available for purchase at the Awesome Arts Access Auction, on at the CQ Hotels Wellington on Thursday 30 November.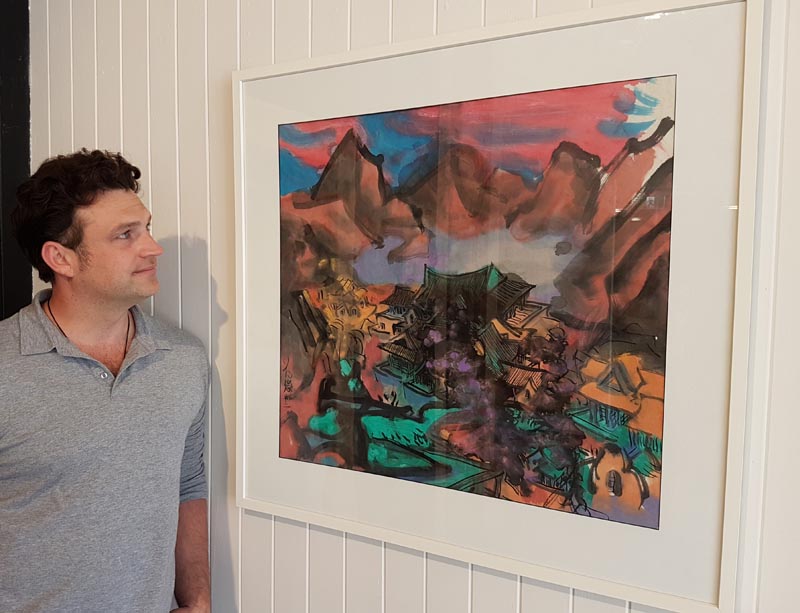 Called Dougong xiāng: village at sunset, the work has been donated to the auction by Wellington's Potocki Paterson Gallery.
Rossano Fan was born in Guangzhou in 1943, the son of a leading architect in Communist China who fell on hard times during the Cultural Revolution. He was educated in China and in Hong Kong.
In 1963, he married Mary Sue, a market gardener in Levin and migrated to this rural township north of Wellington with aspirations to one day become a world-famous architect. Among his clients were artist Sir Toss Woollaston and All Black Ken Gray for whom he designed houses.
Work in private collections in New Zealand and China
In 1990, he retired from architecture and took up painting fulltime. His work is in private collections in New Zealand and China.
Asked about Rossano Fan's place in New Zealand's art world, gallery owner Dylan Potocki says:
"I think his eldest daughter Serena said it best at his funeral in 2014. She described her father as a unique, non-compromising, contradictory, brilliant, complex, philosophical, articulate, loving, precise and challenging character. This too, unquestionably, applies to his art."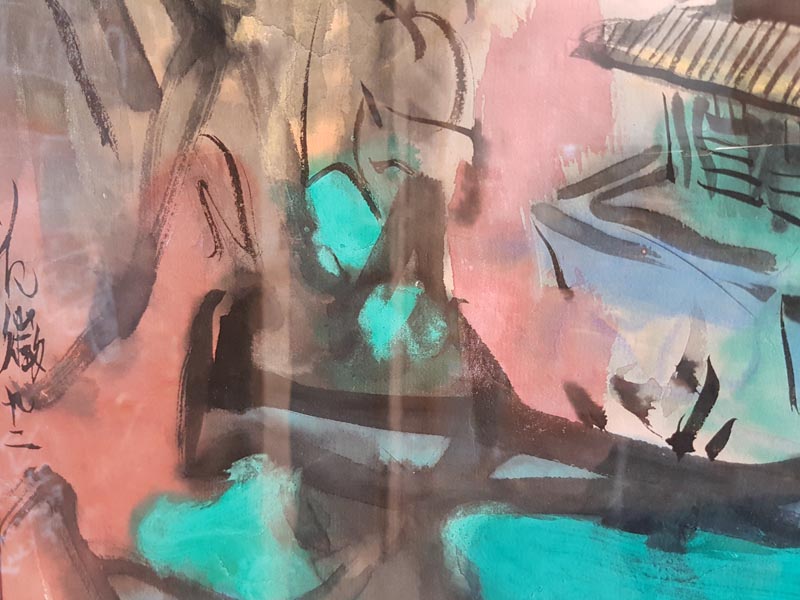 Fore more than 50 years, Rossano Fan lived in this country as a Chinese New Zealander. "In effect, he was a dissident of the communist regime and this is reflected in his works. At the same time, his love for his heritage and the feminine are paramount.
"But from these shores, he was able to do what he could not have done in China. For him, New Zealand was the new frontier for expression as an artist, an architect and a person. He rode by himself, to his own rules, yet still rode alongside some of the greats in New Zealand art and architecture: Toss Woollaston, Roger Walker and Ian Athfield among them. They admired and supported this complex Van Gogh-like character.
"I believe that because of his self-destructive, complex nature, Rossano is one of the undiscovered New Zealand greats of recent times."
Dougong xiāng: village at sunset is one of 15 items that will be auctioned live at the Awesome Arts Access Auction. The event will include live music, a free first drink, and canapés throughout the evening and the opportunity to bid on items in the live and silent auctions.
The Awesome Arts Access Auction will be held in CQ Hotels Wellington on Thursday 30 November. Buy your $20 tickets online or from Dawa Devereux (T: 04 802 4349). Doors open at 5.45 pm and the event kicks off at 6 pm.