"Community Art Works has helped me think outside the box, serve others and make a positive contribution to the Nelson community," says Mark*, a young man completing his Community Corrections sentence.
"Rather than complaining and feeling sorry for myself, Community Art Works has helped me gain perspective and be accountable."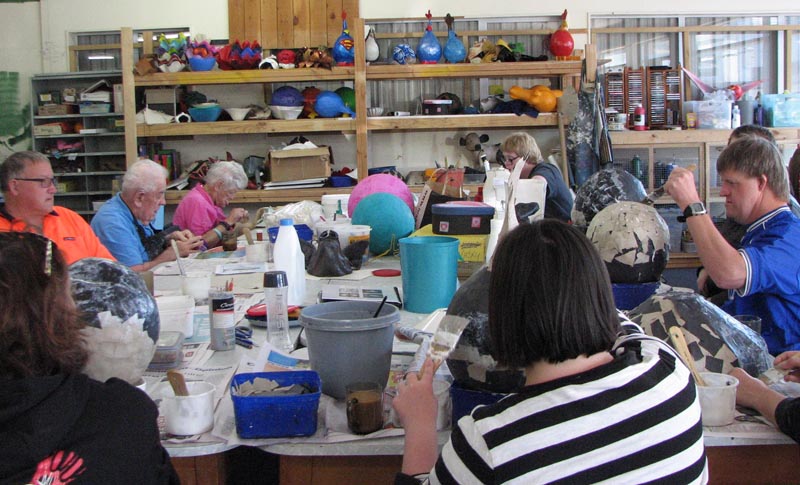 Community Corrections has approximately 100 sites throughout New Zealand working with local people serving sentences and orders in the community. As part of their sentence, people complete unpaid work for community not-for-profit organisations as a way to give something back.
The sentence also helps people connect with their community, and learn new skills and work habits, says Chanel Starkey, Nelson Community Probations Officer.
Community work includes tasks such as cleaning beaches and parks, assisting at food banks, beautifying and maintaining local reserves, schools and marae, and working with the local council to remove graffiti.
Because of Mark's difficulties communicating and integrating into social situations, Chanel offered him the option of completing his sentence with Community Art Works in an environment that recognised his needs.
"Community Art Works is like a second home to me," Mark says. "It's clear to anyone who comes here how invaluable a place like this is."
Community Art Works is one of more than 60 creative spaces throughout New Zealand that supports people who face barriers to making art. This includes people with an intellectual disability, disconnected youth and people with lived experience of mental illness.
Up to 25 people attend the creative space's daily sessions. Its Co-ordinator, Faye Wulff, started working alongside Community Corrections ten years ago.
Learning understanding and tolerance
Now, around 30 people a year complete their Community Corrections sentence at Community Art Works. Offenders help paint walls, clean the space and work with artists on projects such as creating props for Nelson's annual Christmas Parade.
"Our artists love the extra attention, and it gives them a sense of community and social inclusion," Faye says. "For the people serving their sentences, it can be just as valuable. They learn understanding and tolerance, and it can make them see how fortunate they are.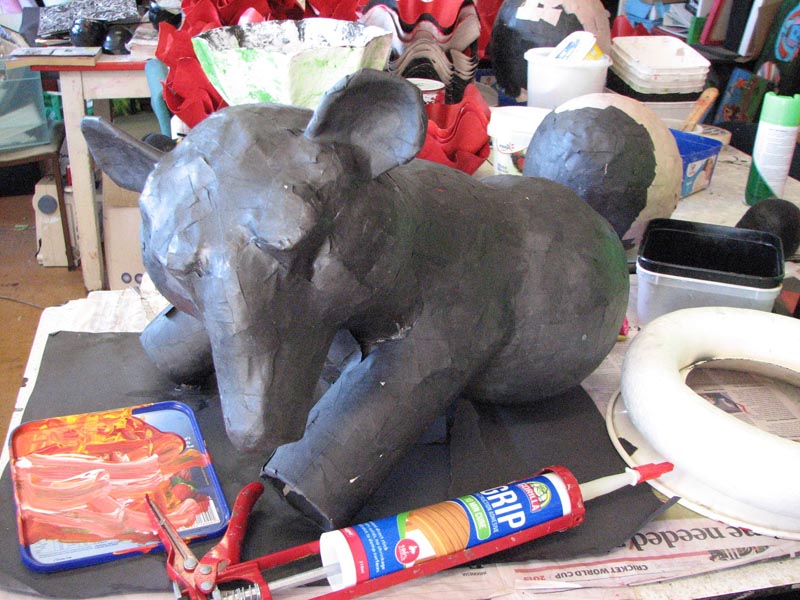 "The creative process of making art is therapeutic and I constantly see the impact that art has on shifting attitudes and aiding rehabilitation."
Chanel Starkey says a key focus for Community Corrections is helping offenders engage with the wider community. "We do this by assessing the needs of the organisation and matching these work placements with the people in our care.
"Community Art Works takes vulnerable people who may have tried other avenues and been unsuccessful. What makes our relationship with Community Art Works so valuable is the way staff assign tasks that make the offenders feel productive and able to contribute to the community."
Arts Access Aotearoa works closely with community-based creative spaces throughout the country and believes they offer huge potential as a safe, creative community for ex-offenders and people on Community Corrections sentences.
Richard Benge, its Executive Director, is mentoring a talented artist and ex-offender who regularly attends a creative space. Here, he gets support, encouragement, companionship and guidance in his artmaking.
"If I couldn't come here every day, I'd be lost," the artist has said. "Once I start making art, I never want to stop."
In an article, Making a difference through art, education tutor at Hawkes Bay Regional Prison Nic Scotland talks about the importance of prisoners being able to continue making art when they released back into the community.
"A safe and supportive place to go to every day"
Nic once worked at Vincents Art Workshop, a creative space in downtown Wellington. "It would be wonderful if there was a creative space like Vincents in every community where released prisoners could go. It's not just about access to art materials. It's also about feeling part of a community and having a safe and supportive place to go to every day."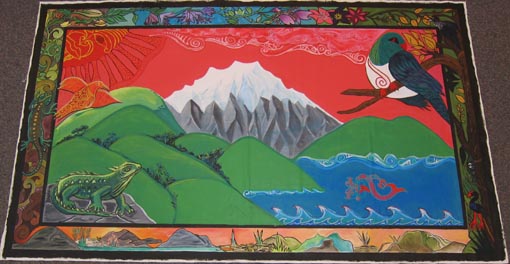 Vincents Art Workshop works with the Department of Corrections and Community Corrections in Wellington. The relationship led to a two-year mural project where Vincents Coordinator Glen McDonald and art tutor Shar Young facilitated weekly art sessions with women in Arohata Prison.
Glen believes creative spaces like Vincents have a "dramatic" role to play in helping offenders make positive choices and reintegrate back into the community.
The pressure can be overwhelming for people navigating their reintegration after being released from prison, Glen says.
"They go from a very structured environment back into the community. If they can transition to a creative space after their release, a place where they feel part of a community, they are a lot less likely to re-offend."
For Glen, art is a communication tool between your inner and outer selves. "Whatever is bubbling inside your brain could turn into a painting or a piece of pottery. Communication is an essential human need. When others see your artwork, this builds these connections and makes communication a lot easier for people on their reintegration path."
*Not the young man's real name
One of the roles of Chris Ulutupu, Arts in Corrections Advisor, Arts Access Aotearoa is to provide advice and links supporting released prisoners to continue artmaking in the community. If you are able to offer an opportunity, please contact Chris (T: 04 802 4349 E: chris.ulutupu@artsaccess.org.nz).