Contact us
We welcome your interest in Arts Access Aotearoa's work. Please contact us for more information, and if you have any questions or comments. Staff contact details are listed below.
How to get in touch
Physical address: Level 3, Toi Pōneke, 61-63 Abel Smith Street, Wellington 6141



Postal address: PO Box 9828, Wellington, 6141, New Zealand
T: +64 4 802 4349
National Relay Service: choose your preferred service and ask for Arts Access Aotearoa 04 802 4349
Office access
The office of Arts Access Aotearoa is on the third floor of Toi Pōneke Arts Centre at 61-63 Abel Smith St, Wellington.
There is a metered carpark behind the building, which may have parking. Wheelchair access is via a ramp to ground level and the reception area of Toi Pōneke. You can then take a lift or the stairs to the third floor, where we are situated.
There is an accessible toilet on the ground level. Please ask at the reception if you have any queries or you can call us on 04 802 4349.

Staff contact details
Richard Benge, Executive Director
Richard is responsible for delivering on the strategic plan,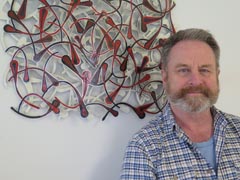 manages the staff and volunteer team and reports to the board of trustees. Previous roles include Cultural Affairs Specialist at the United States Embassy in Wellington; Manager of heritage icon Old St Paul's and he was an independent events and communications specialist. After completing a B.Ed from Victoria College Rusden (Melbourne) majoring in Drama and English Literature, Richard worked as a high school teacher and for Arts Access Victoria as an artist-in-residence in psychiatric hospitals.
T: +64 4 802 4349
E:richard.benge@artsaccess.org.nz


Dawa Devereux, Business Administrator
Dawa is responsible for the day-to-day running of Arts Access Aotearoa's office, supporting the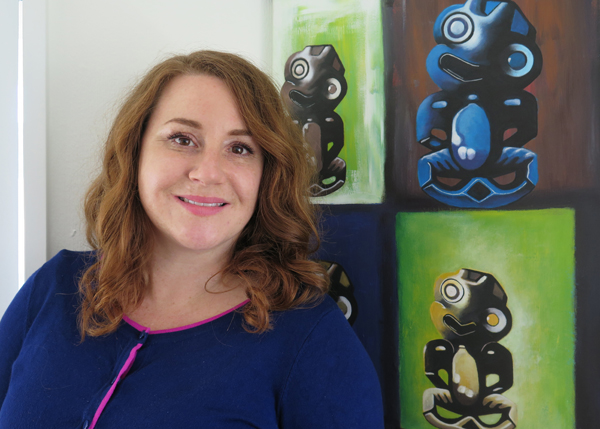 Executive Director and Board of Trustees and delivering the fundraising programme. Prior to joining the Arts Access Aotearoa team her work has included Office Administrator and Programme Coordinator roles. Dawa has a BA in Theatre from Victoria University of Wellington; she has designed and built costumes and operated the sound desk for a number of Wellington shows.
T: +64 4 802 4349
E:dawa.devereux@artsaccess.org.nz

Dev Singh, Finance Manager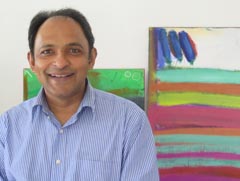 Dev is responsible for managing the finances of Arts Access Aotearoa. His role includes producing annual budgets, monthly financial results, monitoring of expenditure, payment of creditors and payroll, as well as other projects. Dev has a Bachelor of Commerce degree from the University of Otago and a Bachelor of Law degree from the Victoria University of Wellington. He is a full member of the New Zealand Australia Institute of Chartered Accountants. Dev has more than 20 years' post graduate experience in finance.

T:+64 4 802 4349
E:dev.singh@artsaccess.org.nz

Stace Robertson, Access and Participation Advisor
Stace is the first port of call for arts venues, organisations, festivals and practitioners wanting to become more accessible and inclusive in the arts. He also runs the Advocates Network and co-ordinates Te Putanga Toi Arts Access Awards. Stace is a practising artist, working in various mediums and is currently exploring ceramics. Stace has a BMA (hons) majoring in painting and sculpture from Wintec. In 2016, he was awarded a Vodafone New Zealand Fellowship for a resource project that became All of Us, Minority Identities and Inclusion in Aotearoa New Zealand. As a disabled person, Stace has strong connections in disability communities and is passionate about access. He has a background in advocacy and community development.
T:+64 4 802 4349
E:stace.robertson@artsaccess.org.nz

Kate Hiatt, Creative Spaces Advisor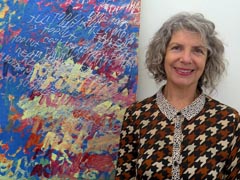 Kate's role is to support and connect creative spaces around New Zealand, strengthening their resilience and capability, and championing the value they bring to the people and communities they support. Kate has extensive experience in the performing arts sector – as a performer, a creator and in a range of administration roles. She has also worked in the health, community development and philanthropic sectors. She was the Community Engagement and Grants Manager for Wellington Community Trust for seven years. She has an MA in Arts Management. Kate works Tuesdays, Wednesdays and Fridays.
T: +64 4 802 4349
E:kate.hiatt@artsaccess.org.nz

Christopher Ulutupu, Arts in Corrections Advisor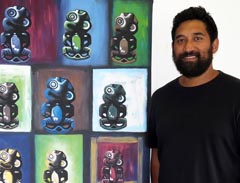 Chris delivers the Arts in Corrections Advisory Service and advocates for the arts as a tool supporting prisoner rehabilitation and reintegration. He is a practising artist of Samoan, Niuean and German descent. He holds an MFA from Massey University and a Bachelor of Performance Design (Hons) from Massey University and Toi Whakaari: New Zealand Drama School. He has also worked for Community Corrections in Wellington and has extensive links in the arts and Pasifika communities. He has developed solo projects with SCAPE Public Art and The Physics Room, Ōtautahi (2018), Play station, Pōneke (2017), and CIRCUIT Artist Film and Video Aotearoa.
T: +64 4 802 4349
E:chris.ulutupu@artsaccess.org.nz

Iona McNaughton, Communications Manager
Iona joined Arts Access Aotearoa as its Communications Manager in April 2008. She is a published children's writer, a former journalist and editor.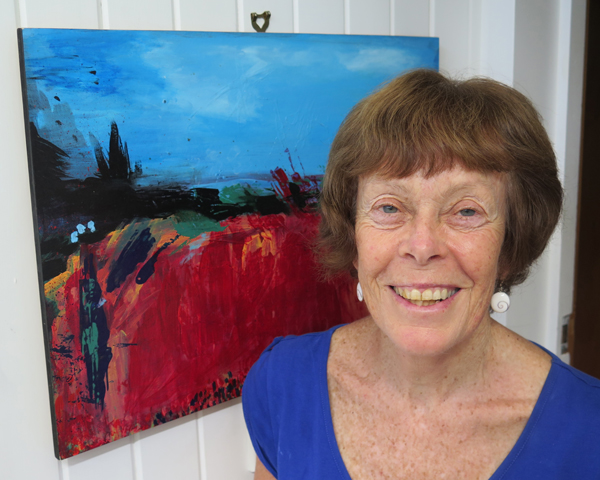 She worked at Creative New Zealand from 1997 to 2004 where she she project managed most of their publications, as well as writing and editing them. These included a quarterly arts magazine, the annual report and strategic plans, several research reports, and a guide to marketing the arts. In early 2009, Creative New Zealand commissioned Arts For All, the guide to providing access and marketing the arts to people with disabilities. Iona project managed, co-wrote and edited this publication and its revised edition in 2014.
T: +64 4 802 4349
E:iona.mcnaughton@artsaccess.org.nz


Kezia Bennett, Communications Assistant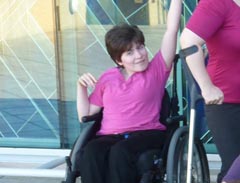 Kezia's role is to support creative spaces with Flightdec websites to support them to make the best use of those websites. She has been a member of creative space Wellington Integrated Dance (WIDance) since it began in 2010. Her previous roles have been mostly in administration and data entry, and she has both a certificate and a diploma in multimedia journalism from Whitireia Polytechnic in Wellington. She volunteered with Arts Access Aotearoa for two years before joining the team in 2020. Kezia works Tuesday and Thursday.
T: +64 4 802 4349
E: kezia.bennett@artsaccess.org.nz

Airini Gordon, Administration and Projects Assistant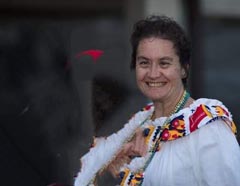 Airini's role is to update the database and assist with other projects. She volunteered with Arts Access Aotearoa for four years before joining the team in 2020, working one day a week. She continues to volunteer at the Arthritis Foundation and has held a number of other volunteer roles. Airini has studied business administration and Maori at university level. She is a member of Wellington Batucada, a samba drumming group of more than 100 members. She has travelled with the band and participated in festivals in Coburg, Germany and Tokyo, Japan. Airini works Wednesdays and Fridays.
T: +64 4 802 4349
E: airini.gordon@artsaccess.org.nz