News
Arts Access Aotearoa
Toi Whakaari collaborates with Active youth
18 March 2014
By Teresa Heinz Housel
Using the imagination to exceed the expectations sometimes placed on people is the focus of a new play, "Wake Up Tomorrow," which runs from 26 to 29 March at Toi Whakaari: New Zealand Drama School in Wellington.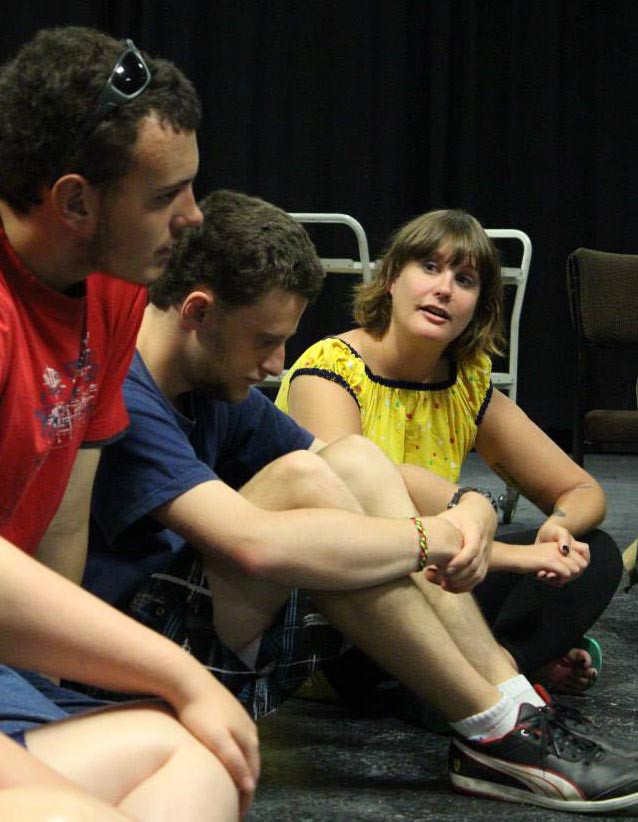 "Wake Up Tomorrow" is a collaboration between Everybody Cool Lives Here and Active, IDEA Services' vocational arm for young people with intellectual disabilities. The show is directed by Sherilee Kahui, a second-year student in the Master of Theatre Arts in Directing programme, co-taught by Toi Whakaari and Victoria University.
The play explores a young man's journey in eight vignettes that occur during a long-haul flight. Each vignette corresponds to an in-flight ritual such as eating or listening to music.
"The scenes begin in the 'normal' world of the plane and take us to a surreal, strange world," Sherilee says.
The idea for the production emerged last September when Sherilee was approached by Rose Kirkup, a Community Support Worker at Active, Toi Whakaari design graduate and the play's production designer.
"Rose knew that one of my second-year projects would be a community project and so she asked me if I was interested in collaborating with Active," Sherilee says.
Personal growth and collaboration
Thirteen of the young people at Active are acting in the play while another 12 have made props and costumes. Other crew include Toi Whakaari graduates Rowan Pierce (sound design/operator and graphic design), Lucie Camp (production and stage manager), Staci Knox (lighting design and operation) and Aidan Weekes (performer). Julie Sarros, Active Team Leader, also assists the actors.
After the production's workshops began last December, the play's narrative emerged organically from the Active youth's input.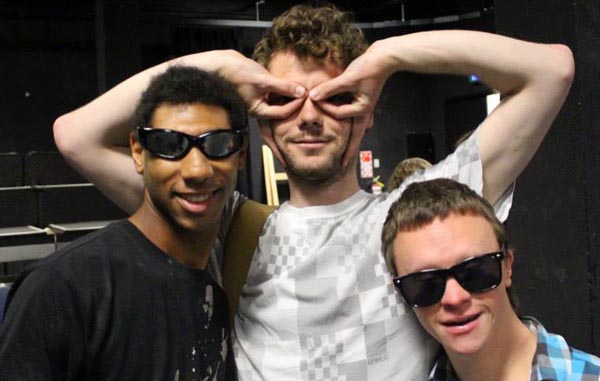 "I brought in some really basic scenarios and working in small groups, we made scenes and showed them to each other," Sherilee says. "The other mentors and I took these scenes and looked for the recurring themes or interesting ideas, and began shaping the play from there."
Sherilee has directed community theatre but "Wake Up Tomorrow" is the first time she has worked with intellectually disabled youth. She says it has been rewarding to watch the actors become more self-reflective and confident.
Duncan Armstrong, an Active performer, says: "Acting is fun and I like meeting new friends."
Sherilee hopes the production encourages audiences to reflect on the message to be kind to each other.
"It's about opening ourselves up to being surprised and to be able to delight in that; to allow people to exceed the expectations we sometimes place on them."
"Wake Up Tomorrow" (50 minutes) runs from 26 to 29 March at 7:30 p.m. in the Basement Theatre, Te Whaea: National Dance & Drama Centre, 11 Hutchison Road, Newtown, Wellington. Tickets are $20 (general admission) and $10 (concession) and can be booked online at Toi Whakaari or by calling the Box Office on 04 381 9250 during business hours.