News
Arts Access Aotearoa
Top honour to poet Michele Leggott
30 October 2013
Michele Leggott, an award-winning poet who began to lose her sight in 1985, was last night awarded the 2013 Prime Minister's Award for Literary Achievement for poetry.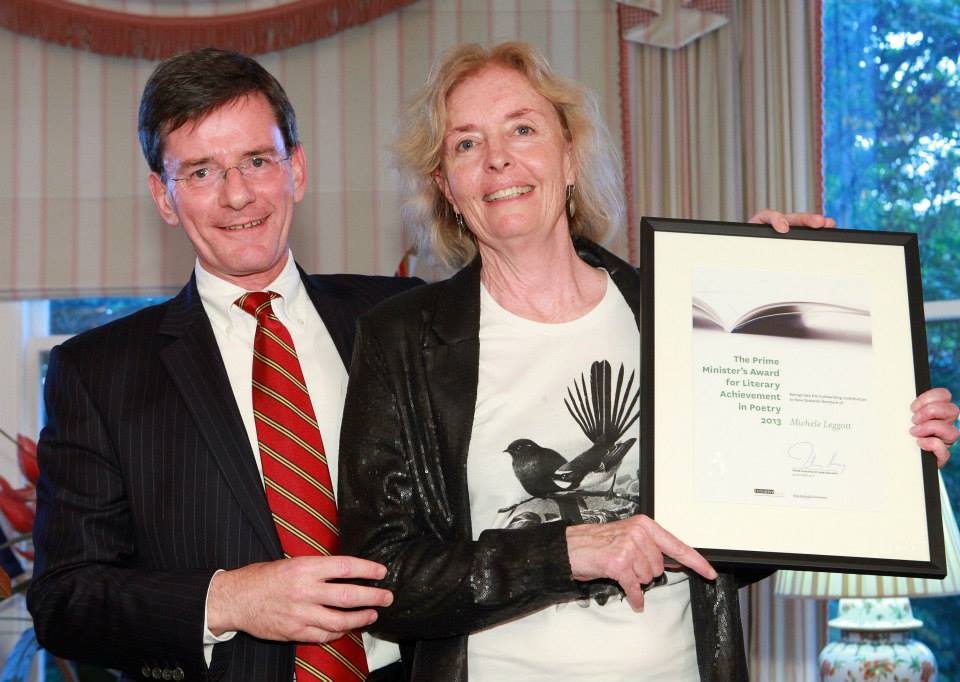 Michele, who is also a Professor of English at the University of Auckland, has published seven books of poetry and was the inaugural New Zealand Poet Laureate in 2007 to 2009.
Her achievements were acknowledged in a ceremony at Premier House in Wellington, along with fellow writers Owen Marshall (fiction) and Martin Edmond (non-fiction). Each recipient was awarded $60,000 in recognition of their outstanding contribution to New Zealand literature.
At a lunchtime event at City Gallery Wellington today, the recipients talked about writing and then read from their work. When it was Michele's turn, she said: "I'm blind and so I can't read."
Confidence, clarity and style
Instead, she used an iPOD on which her long poem "Keep This Book Clean" was recorded. As the recording played in her ear, she narrated her poem with confidence, clarity and style.
In an interview in the New Zealand Herald, Michele was asked whether poetry was best read or heard? She replies: "You start by listening, always. Then you can pick up the text and listen again. It will be different, and that is the point. Keep shuttling between what you hear and what you see. That's the poem."
In the interview, she explains that she has retinitis pigmentosa, often known as night blindness. "It was discovered in 1985 when my son James was born. At first they said it was a mild form and I could go for 30 years or so with sight that was compromised but okay. It didn't really affect my life too much until 1994 … "
Asked whether losing her sight was especially difficult for a writer, Michele says: "You have days. The good days are when I don't think about it or it doesn't get in the way or I teach a class and I forget completely that I can't see them ... "
She also talks about her children who grew up as she was losing her sight. "They became extremely good around anyone who had a disability or was an old person. It taught them to be careful around people. They both work in hospitality now and it's about knowing how to treat anyone who walks in the door."
The annual Prime Minister's Awards for Literary Achievement are presented by Creative New Zealand. Read the media release.