News
Arts Access Aotearoa
Touch Compass audio describes dance performance
5 August 2014
Touch Compass Dance Company's new season, Acquisitions '14, will make dance accessible to blind and vision impaired audiences in Auckland with an audio described performance on Sunday 10 August.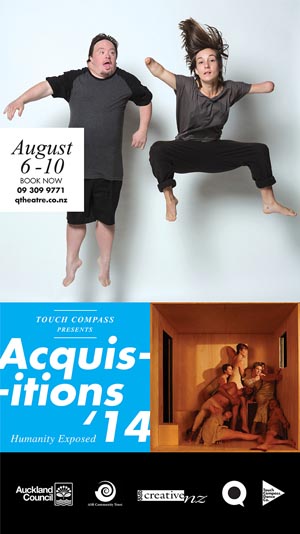 Touch Compass is an inclusive contemporary dance company in Auckland. It has received international acclaim for its works with disabled and non-disabled dancers.
Richard Benge, Executive Director, Arts Access Aotearoa, says this will be the first audio described dance performance in New Zealand.
"Touch Compass has led the way in providing performance opportunities for disabled dancers," he says. "Now, it's leading the way in building new audiences for contemporary dance by providing audio description."
Karen Fraser Payne, General Manager, Touch Compass, says the inclusion of an audio described dance performance, along with an Accessible Forum on 9 August, demonstrates the company's commitment to accessibility.
"Providing skilled facilitators, and specialist tools and equipment is vital to ensuring increased participation for all New Zealanders," Karen says.
The audio described performance will also include a touch tour of the performance space before the show begins.
Accessible Forum
The Accessible Forum will feature an explanation of the show, led by Touch Compass Artistic Director Catherine Chappell and some of the performers. The forum will be sign language interpreted and facilitated for blind and sight impaired patrons.
The week-long season of Acquisitions '14 includes three new works, combining dance and film.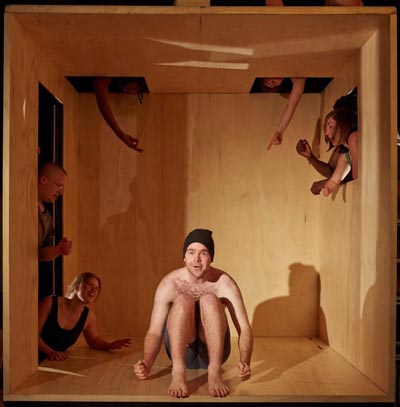 One of these works is the world premiere of Undertide – a film and live performance work by award-winning New Zealand/United States choreographers Olive Bieringa and Otto Ramstad.
Watching Windows, created by Catherine Chappell and the company dancers, explores physical boundaries and limitations.
The third work is the company's interactive DanceBox project, which will be displayed in Q Theatre foyers throughout the season.
Touch Compass Dance Company presents Acquisitions '14 at Q Theatre Loft from 6 to 10 August. Book tickets at Q Theatre (T: 09 309 9771) or online.