Blog
Arts Access Aotearoa
Twenty years of partnership
You can always expect the unexpected at the Arts Access Awards. This year's exciting event held at Parliament Wednesday 1 July did not disappoint. With two Corrections awards as well as a Highly Commended recipient, the breadth of achievement that arts programmes deliver across Corrections facilities was evident.
When the Arts Access Community award went to Mary Ama and the Pacifica Mamas the audience was treated to a taoro performed by Felix-Foxx.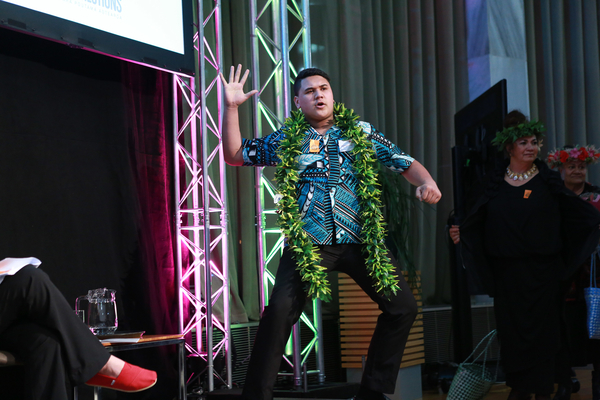 Through his powerful chant and actions the audience was transported into the unexpected and intense power of Pacific Island culture and performance as Mary Ama and Tiana Epati arrived on stage. The Mama's were being recognised not only for driving for years from Auckland to Spring Hill Corrections Facility to deliver their cultural arts programme – but for delivering a programme that reunites offenders to their Pacific cultural voices and skills in ways that rebuilds their identity in a positive way.
The Mamas were delightful on TVNZ Breakfast the next morning when interviewer Alison Pugh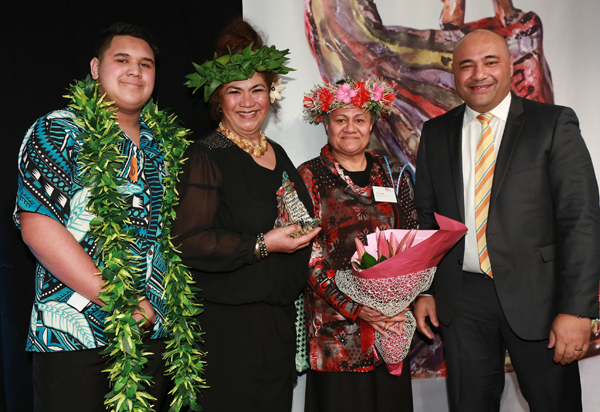 asked "How does this help the rehabilitation of these prisoners?' Tiana Epati replied "when we speak Samoan this breaks the barrier for them being (able to be) themselves. It helps them break their cycle of offending as well".
This year's Arts Access Corrections Leadership Award went to an entire facility - to Waikeria Prison. Since the 1980's Arts Access Aotearoa has either been involved or seen examples of initiatives that have used art to assist with rehabilitation of offenders. As the judges could see by the extensive nomination, Waikeria has wide outreach to their community and develops opportunities for prisoners through exhibitions, and publications.
Included in the awards receiving a Highly Commended Citation was Northland Region Corrections Facility, also for leadership. Their example of exhibitions, projects and for developing education opportunities with local providers was greatly appreciated.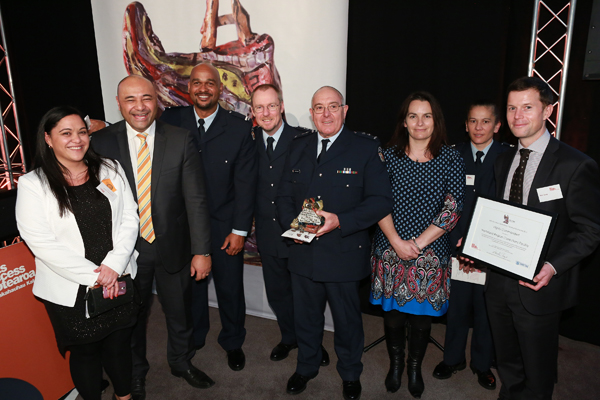 Here at Arts Access Aotearoa we are celebrating our 20th anniversary and this was a theme of the Arts Access Awards. I was grateful that our long association with the Department of Corrections was highlighted by Chief Custodial Officer Neil Beales who in his introduction to the awards presentation said "…in keeping with our own and international best practice, the provision of arts opportunities means prisoners find positive creative expression to aid their rehabilitation and this is important to us. Over twenty years we have had Arts Access Aotearoa reminding and encouraging us about why art works well in this context and how we can work to get the best results for the offenders."
It is amazing to think that 20 years have passed since the early ad hoc interventions to where we are now with either professional art tutors or volunteers working to provide programmes and projects under a planned approach. So what's the next 20 years going to look like? I sincerely hope Arts Access Aotearoa will continue to play a supportive role for staff of prisons and facilities. I trust we will continue our partnership with the Department of Corrections in prisons as required and also to work more in the community supporting programmes and opportunities that will either reduce reoffending or the causes of crime in the first place. There are several organisations and many individual leaders that we appreciate working in partnership with to achieve these goals.