UK research on value of arts in Corrections
30 March 2016
"Re-offending rates in the UK remain extremely high and it's time to look at alternatives," writes Sara Lee, Artistic Director of London's Irene Taylor Trust, in a 25-page report on her Winston Memorial Trust travel fellowship to explore the role of music in resettlement and crime prevention.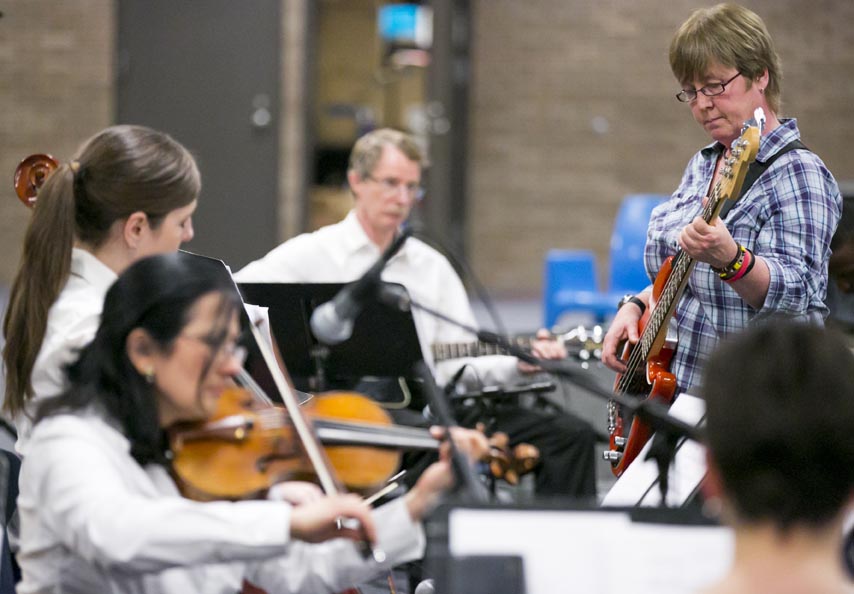 Sara is a musician and has worked in prisons for more than 30 years – eleven years in the education department of HMP Wormwood Scrubs, then as the Artistic Director of the Irene Taylor Trust, an organisation that delivers creative music projects in prisons across the country and also in the community.
"The UK arts is a world leader in the criminal justice sector and has pioneered much of the excellent and potentially life-changing work we see across the world today but this work is in danger of being lost, due to a vocal minority who believe prisons are solely for punishment," the report states.
Report's recommendations
Sara travelled to the United States in 2015 where she visited California, Massachusetts, New York and Pennsylvania. In Norway, she visited Bergen and Oslo.
Among the report recommendations for the UK are:
Work together to find a champion or small group of champions or spokespeople to actively support, promote and raise the profile of the arts in UK prisons
Promote the arts as a vital part of prisoners' wellbeing and relief from imprisonment, and as an educational tool that helps prepare them for education and employment – not as a luxury or add-on
Provide more government funding or an alternative means of funding
Encourage the Ministry of Justice to fund a long-term evaluation of the effects of arts programmes in criminal justice in prisons and in the community.
Make it easier for the public to see arts and education programmes in prisons as part of a wider learning. This would help win public acceptance and understanding.
Sara believes the UK government should consider adopting California's arts in Corrections' system, which has support right from the top and aims to ensure all prisons in California are offered the arts as part of their rehabilitative programmes.
Funding from its Corrections Department goes directly to the California Arts Council and is distributed to contractors responsible for delivering the services.
Hollywood actor Tim Robbins is a champion of arts programmes in Corrections and keeps it in the public eye.
An area of strength for UK prisons is that the arts programmes are often available to high-security or "difficult" prisoners, who can achieve a great deal by taking part. In comparison, US prisoners can only take part in arts programmes if they have been free of any disciplinary hearings for between one and two years.
UK's innovative programmes
In Norway, musicians working in prisons are either teachers or music therapists. They work in small groups or one-on-one and have very traditional programmes. They were interested in some of the more creative and innovative programmes offered in the UK, including the Irene Taylor Trust's Sounding Out programme.
In the United States and the UK, it can be difficult keeping in touch with prisoners after they have been released as some are hundreds of kilometres from the prisons. It is difficult to re-integrate them into their community.
This means that data cannot be collected over a long enough period to assess the success of arts programmes.
In the United States, proof is often demanded before funding will be allocated while in Norway, the benefits are already assumed so proof is not required.
New York's Sing Sing Prison
In New York's Sing Sing Prison, Sara discovered an effective artistic partnership between Musicambia and the Carnegie Musical Connections programme. Musicambia focuses on creative output while the Carnegie programme provides additional theory and instrumental training.
Rehabilitation through the arts was introduced to the Sing Sing Prison in 1996 and volunteer-led programmes are taught in theatre, dance, creative writing, voice and visual art.
Sara also learned about the Inside Out programme in Philadelphia, where "outside" undergraduate arts students study with the prisoners for one semester inside prison.
"The arts need to return to their former position as a non-negotiable part of every prison regime, vital for health and wellbeing that will ultimately benefit both prisons and our communities," the report states.