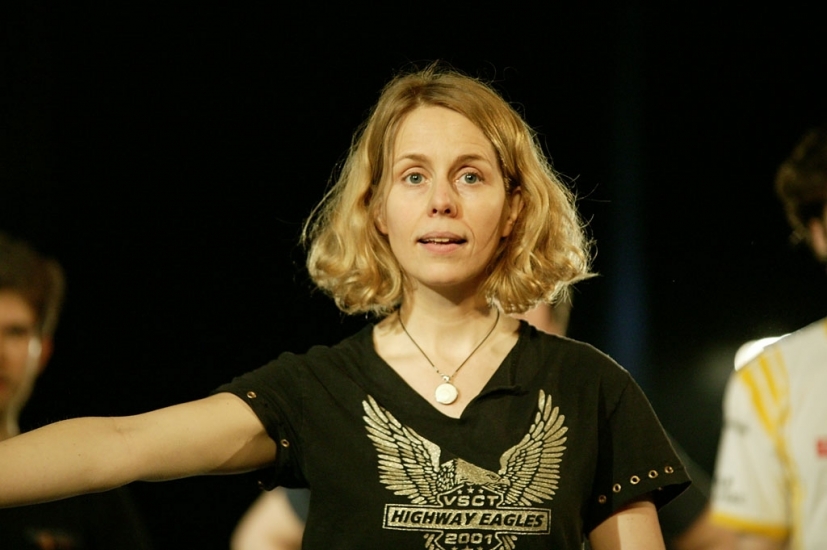 Uta Plate artist in residence
8 May 2015
Uta Plate lives in Germany where she studied Cultural education. In 1996, Uta founded the 'theatre in prison' project, in cooperation with the Ministry of Justice in a juvenile prison in Thuringia. Since then Uta has been involved in many theatre projects and workshops involving youth in detention, imprisoned people as well as asylum-seekers.
The Goethe-Institute in co-operation with Wellington City Council offered Uta Plate a 3 month residency to work in New Zealand, from February to April of 2015.
Arts in Corrections workshop
In April 2015, Uta facilitated a 'Move-Dance-Write' performance workshop in the Drug Treatment Unit of Arohata Women's Prison. Two Toi Whakaari- New Zealand Drama School students shadowed Uta in these workshops. This Arts in Corrections event was co-ordinated by Jacqui Moyes, Arts in Corrections Advisor.
The workshop was well received with positive feedback from inmates, staff and everyone involved.
Arts Access Aotearoa would like to thank Uta for her time and inspiring energy for her work while in New Zealand.
More reading and information
To read more about Uta Plate, visit the Goethe-Institut website here.
Uta Plate writes about her theatre work in a youth prison close to Erfurt, Thuringia. Download Uta Plate - theatre in prison
Download Professional transmitting of culture to read more about work Uta has been doing at the SCHAUBUEHNE, Berlin.