News
Arts Access Aotearoa
Volunteers strengthen Pablos' community
4 July 2019
By Kezia Bennett
"Volunteers help strengthen the Pablos community. They really do contribute to every facet of this organisation and we're extremely grateful for their support," says Ellyn Rose Whatley, Director of Pablos Art Studio.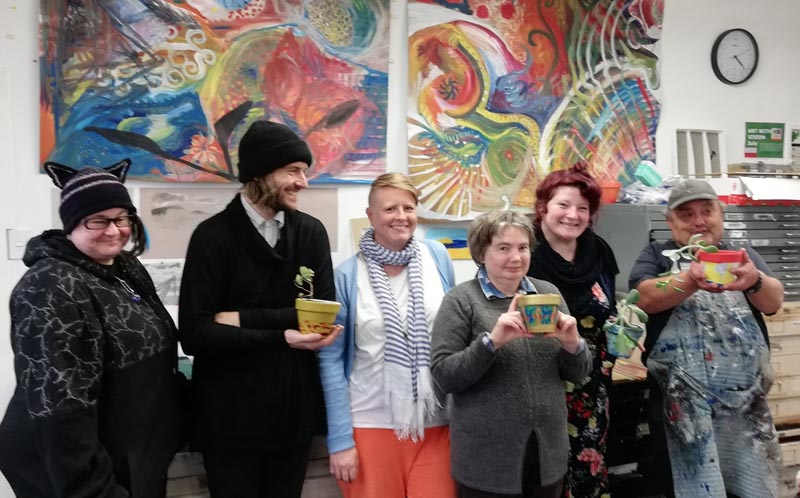 Based in downtown Wellington, Pablos Arts Studio supports people's mental health and wellbeing by providing a safe, nurturing space for creativity, as well as free materials, art tuition and art therapy.
Pablos is one of 42 creative spaces around New Zealand that responded to a survey late last year aimed at providing information about the creative spaces sector to Hon Carmel Sepuloni, Associate Minister for Arts, Culture and Heritage, Minister for Social Development and Minister for Disability Issues.
The survey was conducted by the Ministry for Culture and Heritage with input from other organisations, including Arts Access Aotearoa. It was distributed to 67 community-based creative spaces and responses were received from 42 of these.
Findings were released in May 2019 in the report, Understanding the Value of Creative Spaces. It shows that 90% of creative spaces use volunteers. There is an average of 13 volunteers per organisation, each working around two-and-a-half hours a week. The estimated combined 3,000 hours they work a week equates to about 100 full-time equivalent workers. Many of the volunteers have lived experience of mental illness or disability.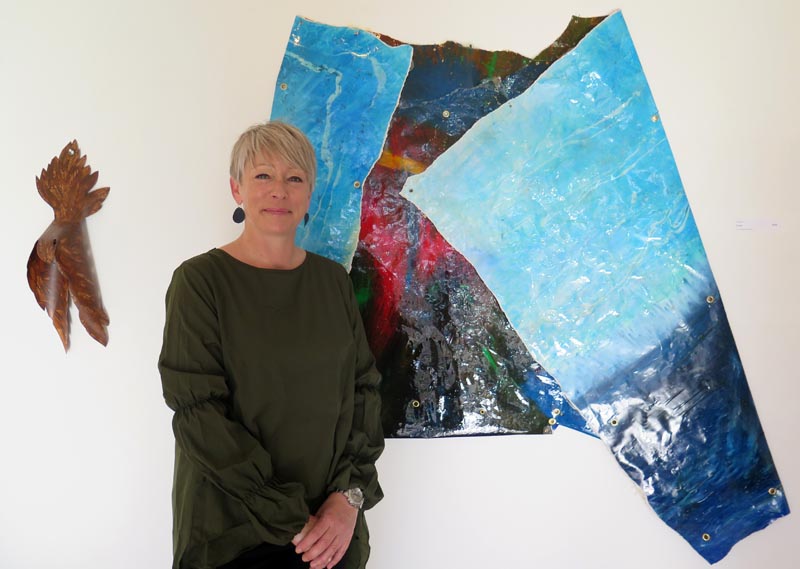 Mel Upjohn has been the Gallery and Volunteer Co-ordinator at Pablos Art Studio since August 2018. She advertises for volunteers, interviews and recruits them, and matches their skills to a suitable role. She then inducts them into their roles, supervises them, and fills their roles herself when they are away.
Before taking up her paid role, Mel started working at Pablos as a volunteer. "I was going through a tough time with mental health issues and a friend suggested I come and do some volunteering to get me back out and into the community. I volunteered in the studio for a year with the Tuesday workshop and then I started doing some volunteer work in the gallery.
"Now, I work four days a week running the gallery and managing the volunteers. I interview the volunteers to see what they would like to do here. Some want to help in the gallery and others are keen to be in the studio. We do a police check on them and then they are good to go.
"I've been very lucky with most of my volunteers being the right fit. Also, some of them are studying to be therapists in the mental health sector so they have brought some really amazing skills to Pablos."
Inspired to paint again
Mel, who gained an honours degree at The Learning Connexion, says that working at Pablos Art Studio inspired her to paint again. "I did a painting that sold for $800 in last year's Pablos Art Auction. It really encouraged me to keep going with my painting."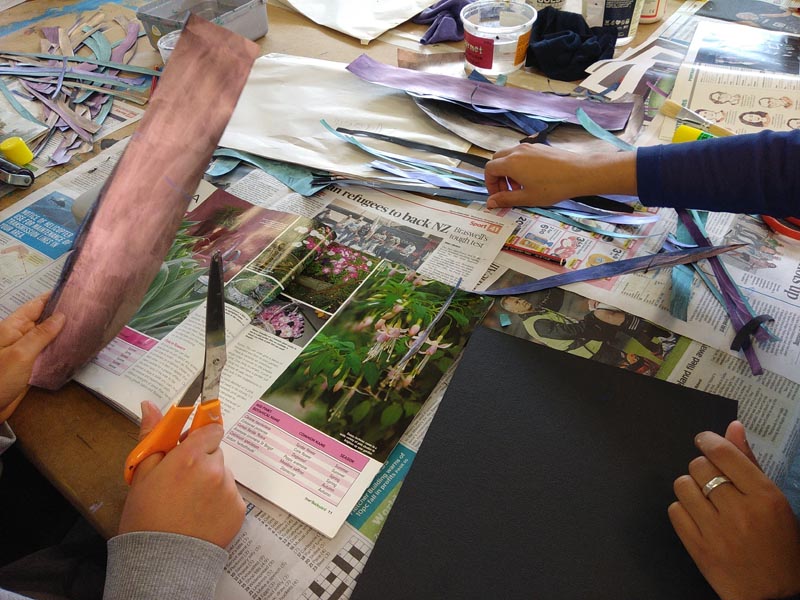 Pablos volunteers come from a range of backgrounds. Art therapy student Negin Dastgheib, for example, has made a significant contribution to the studio with her professional skills and training, Ellyn Rose says.
"Negin has introduced group art therapy sessions called Art is Healing, as well as individual art therapy sessions into the studio space, under my supervision. This has broadened the opportunities for our artists, providing a greater diversity of services available to better suit their varying needs," says Ellyn Rose, who is also a registered art psychotherapist.
Right now, Pablos is preparing for its major annual fundraiser, the Pablos Art Auction, to be held at the Portrait Gallery at Shed 11 on Thursday 7 November.
"Last year, 135 artworks were donated and the auction raised more than $52,000," Ellyn Rose says. "There's no way we could run an event of this scale and raise that kind of money without our volunteers, which also included Pablos' artists, staff and families."
Tickets to the Pablos Art Auction will be available from the start of September.