Article
Arts Access Aotearoa
For many of the women participating in a new arts programme at Christchurch Women's Prison, it was the first time they'd held a paint brush in their hands, says one of the artists facilitating the Awe Māreikura programme.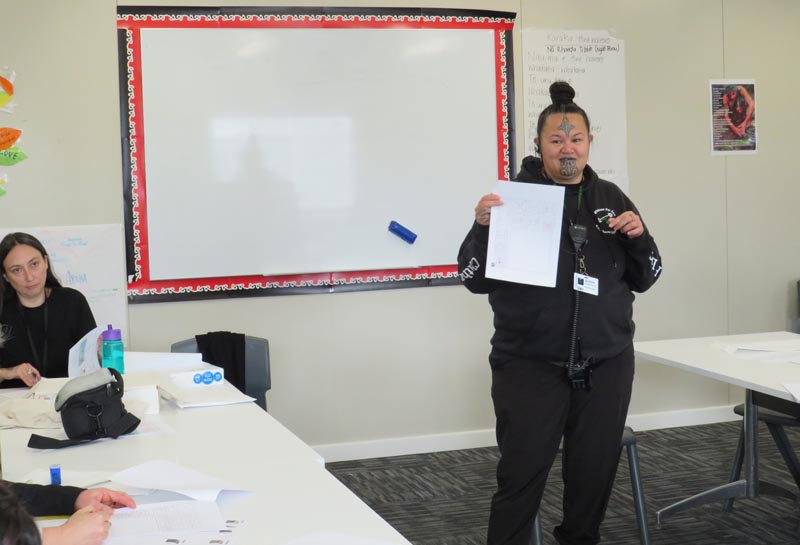 "I can't believe how talented the wāhine are," says toi (arts) practitioner Christine Harvey. "There are often beautiful surprises in the sessions, like when the women say 'I didn't know I could do that'. I love to be able to wake up what's been sleeping inside them and see them using their creative energies to express themselves."
Christine (Moriori, Ngāti Mutunga, Te Ati Awa ki te Tauihu, Ngāti Toa Rangatira, Kāti Mamoe, Kai Tahu) is steeped in many Māori artforms and the revival of traditional practices. Facilitating the programme with her is Tōmairangi Taiepa (Tūhoe, Moriori, Ngāti Mutunga, Te Ati Awa ki te Tauihu, Ngāti Toa Rangatira, Kāti Mamoe), her daughter and also a toi practitioner. The third person in the team is Jess Maclean (Ngāti Kahu, Ngāti Hine, Clan O'Hara, Clan Maclean), a lecturer in Māori and Indigenous Studies at the University of Canterbury.
Creative Arts and Cultural Wellbeing Prison Initiative
The Awe Māreikura programme is one of a dozen programmes funded through the Creative Arts and Cultural Wellbeing Prison Initiative, a $3 million fund offered by Manatū Taonga in partnership with the Department of Corrections.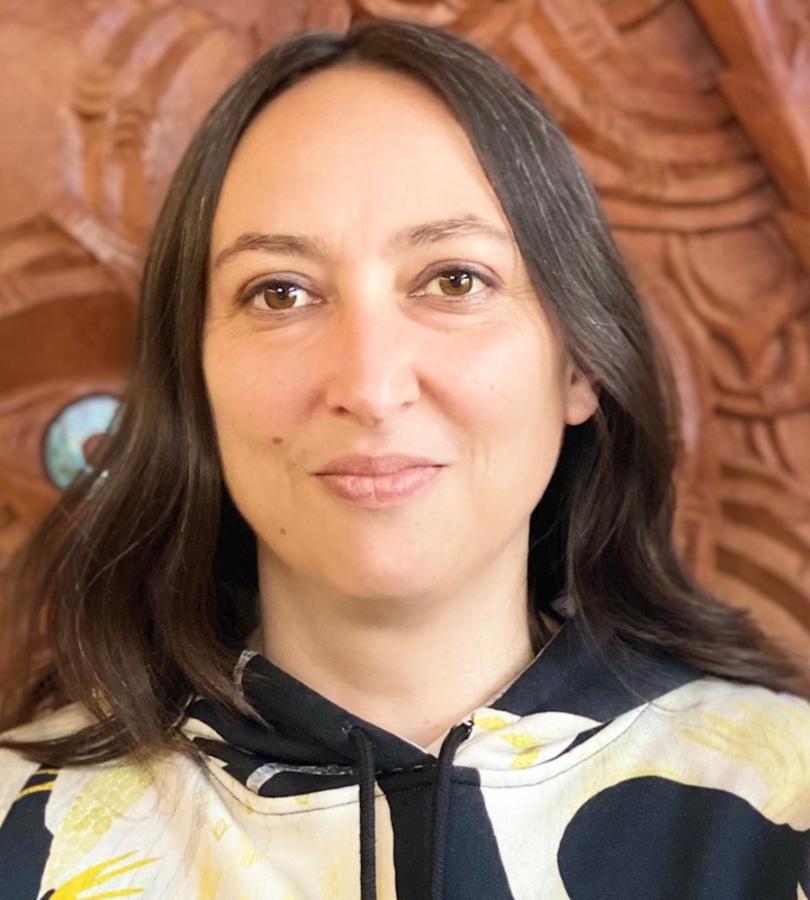 In her role at the university, Jess is very familiar with Corrections' Hōkai Rangi Strategy and its Wāhine – E rere ana ki te pae hou: Women's Strategy. Both strategies state that access to culture is a right. They also state that kaupapa Māori initiatives are a priority.
When Jess was applying for the grant, she aligned the programme to the strategies.
"Our name for the programme – Awe Māreikura – recognises and affirms the divine or spiritual element in all women," Jess explains. "And so even though these women are on a journey, that divine element is already within them."
The programme will run from 2023 to July 2025. It will consist of two ten-week blocks in 2023, and five more blocks over 2024 and 2025. The three women are in the midst of their first block with the women in the prison's Huritini Unit, focused on visual art.
The next block in 2023 will focus on raranga (weaving).
Mana Wāhine programme
However, the trio started working in Christchurch Women's Prison in November last year when they facilitated two courses as part of the Mana Wāhine programme, which operates within the Huritini Unit.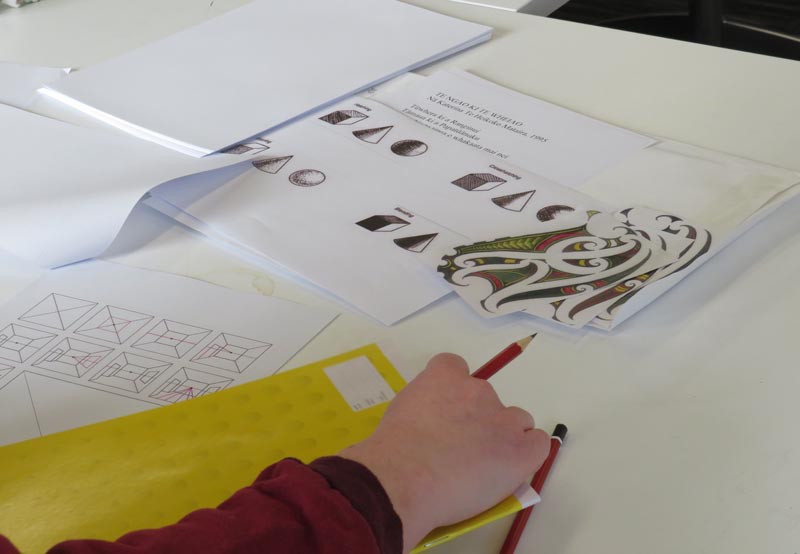 "We learned about working in a Corrections environment and what was possible," Jess says. "It felt like a calling to do this work and from the moment of our first contact, we were welcomed and supported in what we were wanting to do."
With up to 30 women participating, the Awe Māreikura programme uses a mana wāhine approach – one that Christine says is about recognising the mana of the individual, and using arts as a vehicle to empower and share knowledge.
"We're doing our best to deliver positive messages that are affirmative and connect with the women. If you are open, honest, kind and loving, you will get receptive, engaged people."
Tōmairangi says that after just four weeks of the programme, she can see positive changes in the women. "They love the sessions and there's a lot of engagement, communication and laughter. There's so much talent and I hope they can use these talents and skills when they are back in the community. This programme is the start of their pathway out."
"Just a bunch of people doing art"
Jess says some of the prison officers also take part in the sessions and have commented on the changes in behaviour they have noticed. "I think the staff are great. It feels like a space where they're not officers and prisoners – just a bunch of people doing art."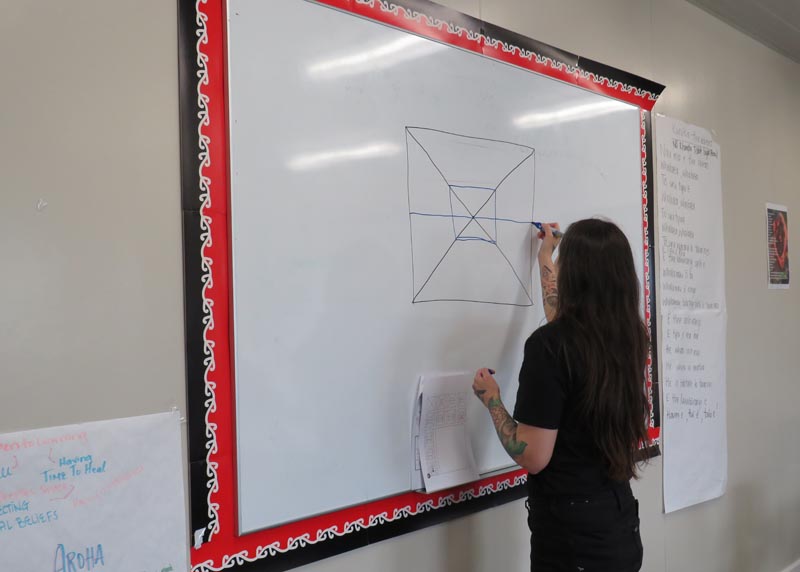 Each block will culminate in an exhibition. The first block, focusing on visual art, will finish on 10 August and will include an onsite exhibition. Both the teachers and the students are also keen to have the work displayed in the community and exposed to a wider audience.
"The women are very proud of what they are producing," Christine says. "As a tā moko artist, I've seen how powerful art can be to empower people. In the Māori world, art is another language and it speaks to many people from all walks of life – and I believe that's what it's doing for the wāhine on this programme."
All of the programmes funded through the Creative Arts and Wellbeing initiative are running from 2023 to 2025, and a research company is evaluating their impact throughout the process.
The three women worked with the company to co-design the evaluation process for their programme and welcome it. "At the end of the three years, our dream is that the programme will be rolled out to all women prisoners across the country," Jess says.