Blog
Arts Access Aotearoa
12 February 2013
It's here again – the call for nominations to Arts Access Aotearoa's Big 'A' Awards 2013, where we celebrate the leaders of accessibility in the arts.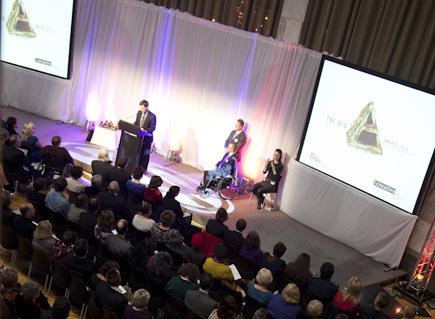 This is meaningful for me because over the past two years in this role, I have seen Big 'A' recipients benefit and develop as a result of receiving their award.
These awards raise public awareness about the importance of making the arts accessible to disabled or marginalised artists and communities. The recipients deserve our applause because they have gone the extra mile for their artists and communities and this is our time to thank them.
Awards promoting value
Last year's awards generated more than $41,000 in prizes and donations of practical items for the recipients. They also attracted media profile so that their local communities and the wider public could appreciate what they have achieved. This is a key way for us to promote the value of creative spaces, community partnerships, artistic achievement and leadership in arts programmes with prisoners.
Who will you nominate this year? Please visit the Big 'A' Awards 2013 page on our website for more information and nomination forms.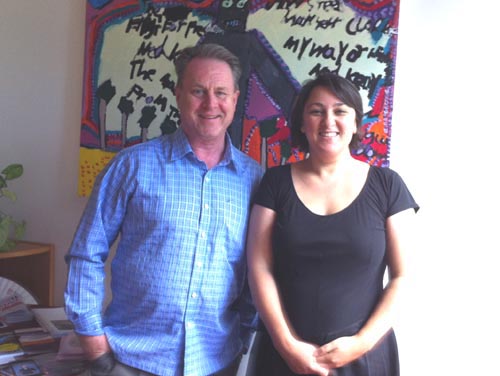 In the run-up to Christmas, I had the pleasure of visiting our counterpart organisation in Melbourne. Arts Access Victoria is the lead agency for artists and the disability sector in Victoria and is Australia's longest-running arts access agency. I know because I used to work for them in the 1980s when I established an artist-in-residence project at Larundel Psychiatric Hospital. Executive Director Veronica Pardo and her team were very welcoming and open to sharing knowledge of their programmes and progress. This sort of visit provides the opportunity to compare and contrast our programmes and there were many areas of similarity and shared interest.
The Other Film Festival
One thing we don't have here is an entire film festival devoted to accessible arts and disability issues. The Other Film Festival happens every second year so if you are planning a holiday to Melbourne next year it's worth connecting with their 2014 schedule.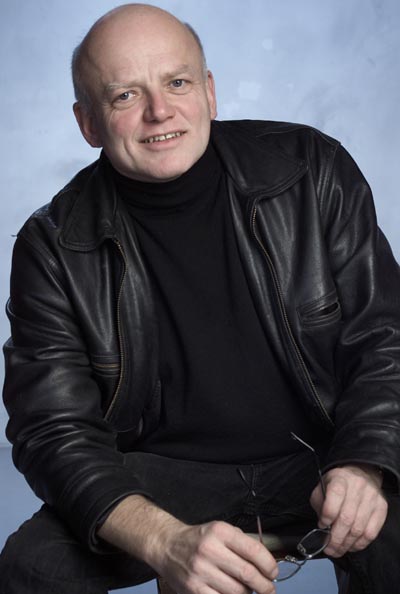 A film that featured in The Other Film Festival in 2006 will screen in Wellington Wednesday 13 February. "The Epidemic" is a documentary by Danish filmmaker (and polio survivor) Niels Frandsen in which he courageously journeys back in time to explore the epidemic that he was too young to remember. Niels is in New Zealand (trying to have a holiday) but he is visiting post-polio groups around the country, where possible, and will be present at the Wellington screening for a Q+A discussion. This is a free event and you can read more about it in our February interview.
As we move further into the digital age, where technology is more accessible and available, telling our stories and showing/communicating art has many possibilities. I hope you enjoy our interview with Niels. I find his story inspirational – partly because it's about a person who happens to have a disability but nevertheless has become an award-winning filmmaker.
Now, if Niels lived in New Zealand he would qualify for a nomination for the Big 'A' Artistic Achievement Award. Last year, the inaugural recipient was circus artist Sarah Houbolt. I wonder who the next recipient of this award will be – someone you nominate?
If you have any questions or feedback on this column, or if you would like to let me know about your artwork, organisation, group or project please email me on richard.benge@artsaccess.org.nz