Wrenchingly moving collection of poetry
7 December, 2010 A forthright, powerful and wrenchingly moving collection of poetry by Ethiopian-born Yilma Tafere Tasew was launched at the Wesley Wellington Methodist Church this week.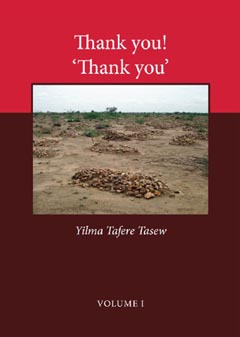 Titled Thank you!, thank you, the collection transports readers from the hot dust of the Kenyan refugee camps to the wet winds of Wellington.
The short lines of the poems, with key phrases repeated as refrains at the ends of sections, are characteristic of a form of traditional Ethiopian poetry.
Yilma was exiled from his homeland of Ethiopia to the Kakuma refugee camp in Kenya in 1991. There he became a community leader and set up the world's first refugee-run news bulletin.
With the help of visiting Australian students he produced a book of stories and poetry, Tilting Changes: an anthology of refugee writing, which featured the work of 28 of the camp's refugees, including Yilma.
In 1997 he was invited by the United Nations refugee agency to work for the social and community services section in its Kenyan operation base at Nairobi.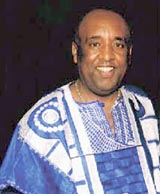 Since arriving in Wellington 11 years ago, Yilma has co-founded the Writers International group, which brings together creative writers who have come from many parts of the world to settle in New Zealand, as well as the Africana literary journal, for which he is editorial coordinator.
Yilma is a public speaker on refugee and diaspora issues, and has presented papers for government, NGOs, universities and conferences around New Zealand.
In the foreword to Thank you!, thank you, Dr Teresia Teaiwa from the Pacific Studies department at Victoria University says there is an explosive and arrhythmic quality to Yilma's writing – "an unadorned baldness in his phrasing".
She said the poems confront and disrupt readers' expectations of poetry as a refuge.
Anguish, anger, loss, yearning
"The poems, though meticulously crafted, do not conform to the revered and preferred New Zealand literati's measure of metre and wit. This, in effect, is their strength. They are compelling in their anguish. In their anger. In their loss. In their persistent yearning."
Michael Hanne, Associate Professor of Comparative Literature at the University of Auckland, says Yilma teaches, informs, seeks to empower and continually searches for knowledge.
"Above all he strives to represent those who desperately need representation and to contribute to improving the conditions under which they live".
Second refugee collection released
Thank you!, thank you is the second book featuring the writings of former refugees to be released in Wellington in the last few weeks.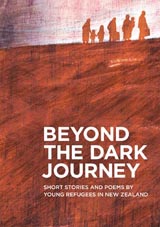 Beyond the Dark Journey is a compilation of short stories and poems by young people from Sudan, Burma and Afghanistan who attended creative writing workshops run by Samson Sahele of Wellington Refugees as Survivors Trust. Read more.