News
Arts Access Aotearoa
Youth collaboration takes flight at Circa
9 February 2015
By Andrea Moxham
A show where young intellectually disabled Wellingtonians perform alongside professional theatre practitioners will run at Circa Theatre from 21 to 28 February as part of the NZ Fringe Festival 2015.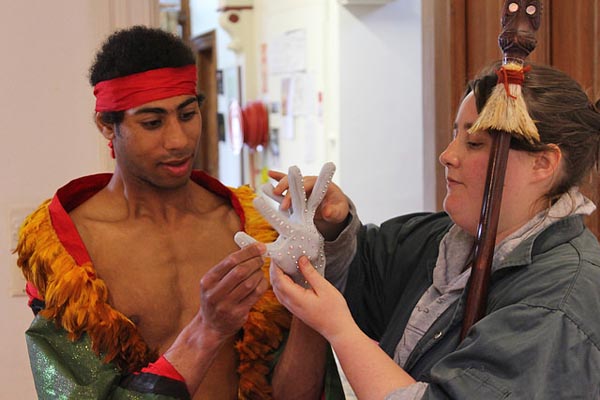 Called Wake up Tomorrow, the play has developed from last year's production of the same name, and is set on a long-haul flight. It's a collaboration between the Everybody Cool Lives Here Trust and Active, which provides vocational services for youth with intellectual disabilities.
The Everybody Cool Lives Here Trust was started by Rose Kirkup and Nic Lane in 2011 when they saw a need to create theatre telling New Zealand stories that also had a "fun" element.
The idea for the show came to Rose when she was working as a support worker for Active. "I found the Active guys so generous with me. I realised that I and other people in my community had skills we could pass on to these young people and also give them confidence.
"The Active guys are hilarious. They are such natural performers. They should all be on stage."
An ensemble work
With this 2015 production, Rose says they wanted to push the surreal element. "When you're in a plane full of strangers but in that weird space of delirium when you can't sleep, strange things can happen in your mind.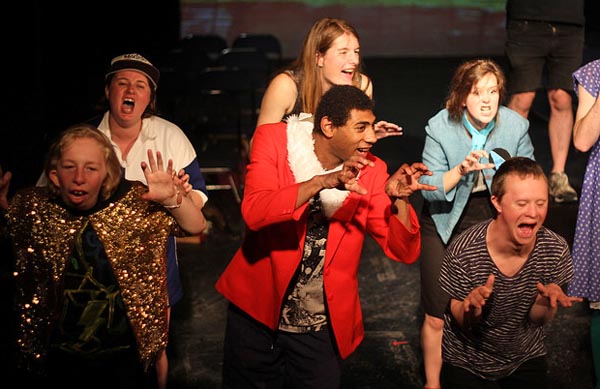 "Last year's show starred Duncan Armstrong but this year the show is more an ensemble piece. We aim to include all 35 Active members in some way and have 20 people at some point on stage.
"We want the youth who are unable to be in the show to generate some of the content. They may not act in the show but one of their stories may feature."
Rose Kirkup is producing the show and doing set and costume design. Isobel McKinnon is the director, Rowan Pierce the sound and AV designer, and Lucie Camp is production and stage manager.
"The professional practitioners share their skills with Active youth – things like leading prop-making workshops, sourcing costumes, making imagery for AV design, and showing youth how to rig lighting or operate a sound desk."
New development for Circa Theatre
Director Isobel McKinnon describes the process of working with the group as "beautiful and fascinating". "I would like audiences to have a joyful and enjoyable time and meet our show with the same openness the guys creating it have," Isobel says.
"And for people with intellectual disabilities, I hope they are pleased with seeing their peers represent themselves so wholeheartedly and proudly."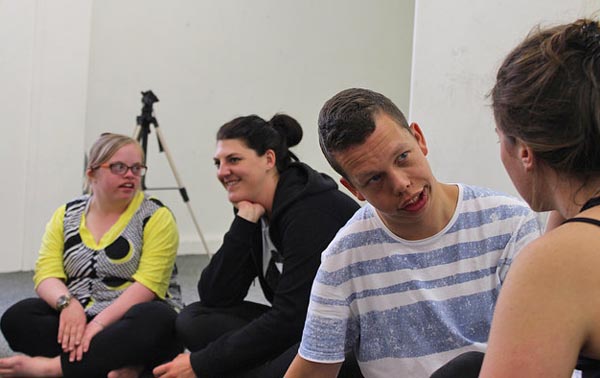 Carolyn Henwood, TACT trustee and a member of Circa Council, says Wake Up Tomorrow is a new and interesting development for Circa.
"We loved the concept of the piece, with theatre professionals working alongside young people from Active, and wanted to give the wider community the opportunity of seeing work based on their ideas.
"We also wanted to give them an opportunity to work in a professional theatre and were pleased to secure a grant from the IHC Foundation. We are looking forward to seeing the final result on stage."
Of last year's production of Wake Up Tomorrow, Jarrod Baker of Word On The Street writes: "There's a sense of mischief and of joy throughout this production. The cast throw themselves into their roles with a level of commitment that any actor would do well to aspire to."
Wake Up Tomorrow runs at Circa One from 21 to 28 February. You can book online or call the box office (04 801 7992).