News
Arts Access Aotearoa
Kelsey Hankins, who works as the gallery educator at Hastings City Art Gallery, has spent almost her entire career committed to improving accessibility in the arts sector.
"When I studied for my Master of Museum and Heritage Practice degree, I honed in on this area and since then, I have tried to champion arts access in all the positions I've had," she says.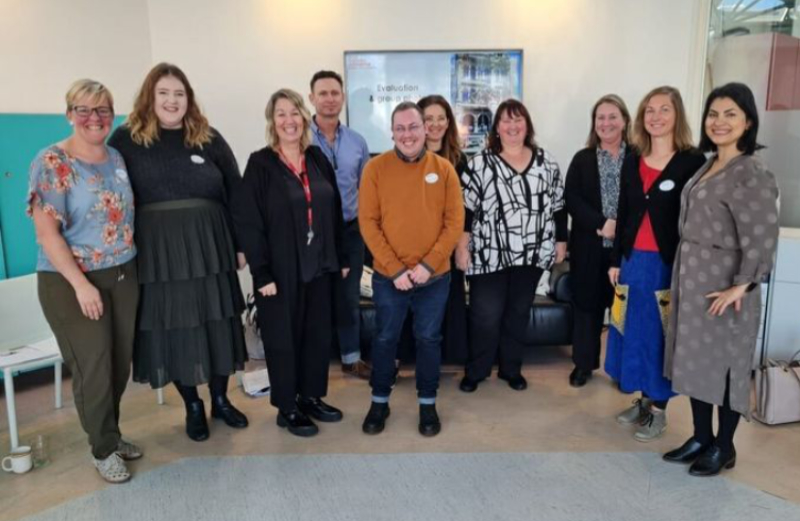 Kelsey represents Hastings City Art Gallery as a member of the Arts For All Hawke's Bay Network, one of six regional networks facilitated by Arts Access Aotearoa and aimed at improving access to the arts and culture.
"The network meetings are fantastic opportunities to catch up with staff from fellow arts institutions in the Hawke's Bay," Kelsey says. "They provide a platform to kōrero, share ideas, work on collaborative opportunities, and more."
Kelsey has been working at Hastings City Art Gallery for the past two years as the Schools LEOTC (Learning Experiences Outside The Classroom) Educator. Her role includes developing and leading free education programmes and workshops, accessible to students of all levels and learning abilities.
She says her favourite part about her job is working with students and connecting school communities with contemporary art, and making them feel comfortable in the gallery space.
"Sometimes art can be seen as high-brow or confusing. Being able to break that down and help tamariki understand the ideas and techniques behind what they are looking at is very rewarding.
"I'm also passionate about providing opportunities for schools to work with practising artists. Exposure to working artists with is not only exciting but it's also an amazing way to deepen the students' understanding of the artist, exhibition and artwork. I want to give students the confidence to continue their passion in the arts after they finish our gallery programmes."
Pilot project at Kōwhai Special School
In August, Kelsey ran a pilot work experience project for students at Kōwhai Special School in Hastings. Four students came to the gallery over ten weeks and with each visit, they spent more and more time at the gallery.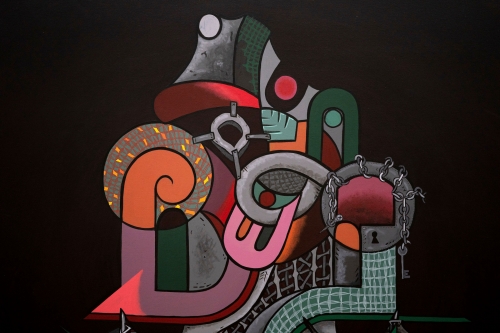 "We linked our project with the te MOKO on our face / in your face exhibition, and asked the students to select their favourite artworks and talk about why they liked them," Kelsey explains. "They were shy at first but grew more confident with each visit.
"In our last few weeks together, students presented their favourite pieces and why they had chosen them to fellow Kōwhai School students and friends from other local schools."
She says it was "fantastic" to see the students' progress over that period, and how their behaviour changed as they relaxed and became more accustomed to the space.
"At the time, it was hard for me to gauge the programme's success as I didn't know the students very well," she says. "But when I debriefed with the teachers at the end of the project, they were really happy about how it all went and are keen for us to run the project again in 2022."
Appreciation for Kelsey's efforts
Kōwhai Special School Deputy Principal Angie Dent says she appreciates Kelsey's efforts, including visiting the school to find out the best way for the students to experience the art gallery, and personalising the resources for each student.
"She has created fantastic social stories to be used prior to gallery visits to teach our students about what to expect, and support those who may have anxiety around visiting new places. She offers us visiting times before the gallery opens so our classes can access art in a calmer, less stressful environment. She's even offered to bring the art to our school."
Angie says the work experience project has had a huge impact on the students, increasing their self-esteem. "The students showed such pride in their roles and developed greatly in their confidence, communication and social skills when they practised and delivered their presentations."
She says the school is very grateful to Kelsey. "We can't thank her enough for her kindness, hard work and passion for both the artwork and for providing access for all our students."
Hastings City Art Gallery is a member of the Arts For All Hawke's Bay Network. For more information and to join, please contact Stace Robertson, Access, Inclusion and Participation Advisor, Arts Access Aotearoa (T: 04 802 439 E: stace.robertson@artsaccess.org.nz).