Media Release
Arts Access Aotearoa
Actor breaks down labels in solo show
MEDIA RELEASE: Everybody Cool Lives Here Trust
20 February 2018
Everybody Cool Lives Here is proud to present Big J Stylez from 6 to 10 March as a part of the 2018 NZ Fringe Festival in Wellington. This solo show is created and performed by Jacob Dombroski, a young Māori-Samoan man ready to open his heart and express his feelings about being labelled as different by society.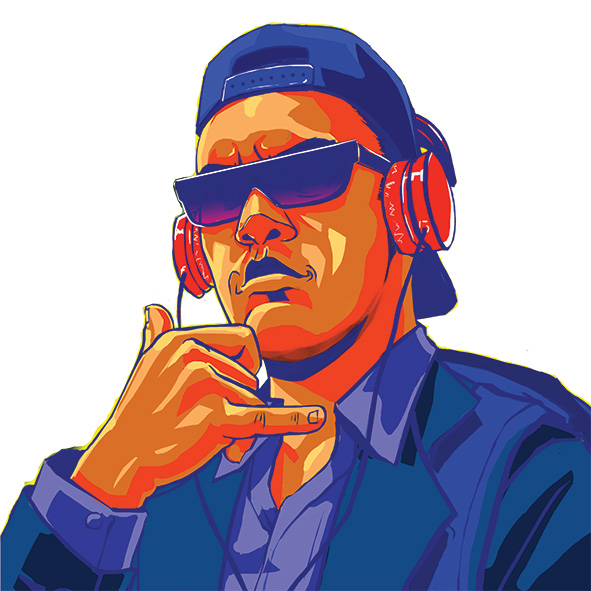 Big J Stylez looks at the brotherhood he's created with his siblings and how growing up in a supportive environment has empowered him to become the best version of himself. It explores the lighter moments in his journey to adulthood, as well as the dark where we lose our way and need to find strength to carry on.
This work will also be the first public performance to be presented in Wellington's newest theatre at Weltec and Whitireia's Te Auaha campus in Dixon St.
The play was first developed at the 2017 Pūtahi Festival, a platform for indigenous makers to test performance. The team was encouraged to keep progressing the work through feedback from peers and kaumātua.
Performer, writer and storyteller Apirana Taylor said, "I loved this show. It was engaging and held me riveted throughout the piece. It was a work that reminded me what a celebration and powerful force theatre can be."
Big J Stylez is a call to action, challenging audiences to think about how we treat one another. It invites us into Jacob's world through his passions of music, dance and whānau. It will unite audiences through aroha, fun and whānau.
"Unstoppable force"
"Jacob's energy is like no other. His charisma and voice makes him an unstoppable force on stage," says director Rose Kirkup. "He has come a long way in his performing. We are thrilled to share this next step in his mahi."
With Jacob and Rose, Rowan Pierce (AV designer for World of WearableArts) has come on board to create the performance design. It combines light, home-movie footage and sound to create an experience that will be both visceral and stunning.
The sound of this work is reggae, R'n'B and hip hop, reminding us of the healing power of music and its capacity to transcend boundaries.
Jacob (Ngai Tuhoe, Ngāti Porou) has previously worked with Everybody Cool Lives Here on the NZ Fringe Festival six-time, award-winning show Wake Up Tomorrow. He acted in No Post on Sunday, presented at Circa Theatre. Last year he featured in Jon Lemmon's music video It's Gonna Be Alright.
During this season he will pitch the work at PAANZ, New Zealand's performing arts market, and hopes to take the work to Auckland to get it in front of Shortland Street writers and casters.
Big J Stylez runs from 6 to 10 March at 8pm in Te Auaha, 65 Dixon Street, Wellington. For more information and to book, visit the NZ Fringe website.
Media contact
Nic Lane
E: Publicist@everybodycoolliveshere.com
T: 021 250 8756
Creative team
Written and performed by Jacob Dombroski
Directed by Rose Kirkup
Performance Designer Rowan Pierce
Everybody Cool Lives Here Trust produces art that reflects Aotearoa's unique and diverse voice. We connect artists and groups to help build confidence and empower them to succeed and become leaders in their community, in the aim to bring the marginalised to the middle.