Article
Arts Access Aotearoa
Wellington arts therapist Mark Geard talks to Arts Access Aotearoa about his arts therapy practice and how he become involved in working with the men in Rimutaka Prison.
1. How did you become an arts therapist and what led you to practising arts therapy in Rimutaka prison?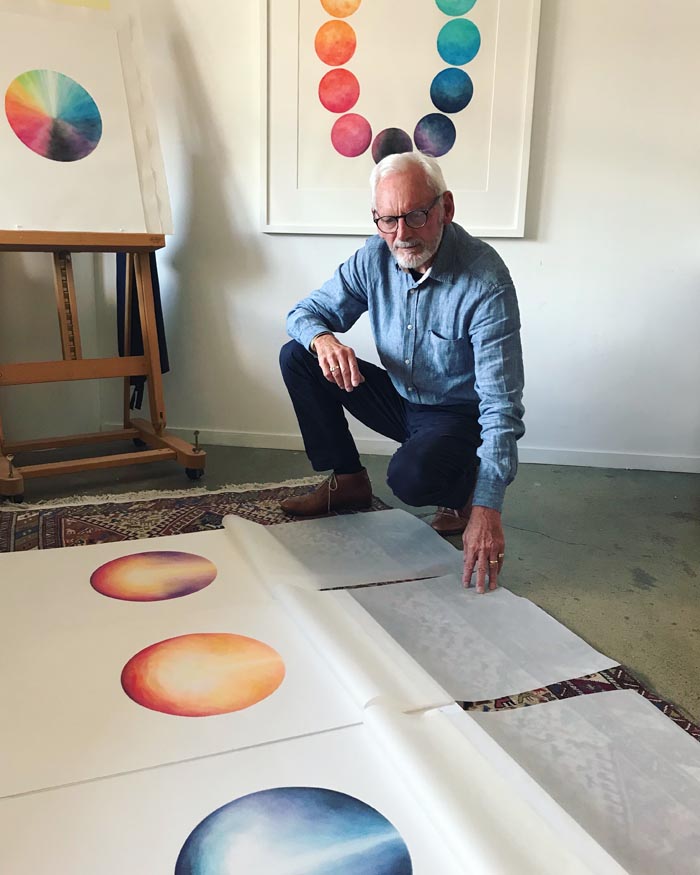 I worked as a graphic designer with my own business for many years before taking up a position as an academic at Massey University College of Creative Arts, where I worked for eleven years. A desire for fresh challenges and learning led me to doing a master's degree in arts therapy at Whitecliffe College in Auckland.
This was a three-year programme and in my final clinical year, I got a placement at Te Whare Manaakitanga, the therapy unit at Rimutaka Prison. I worked three days a week at the prison until I graduated. I then established my therapy practice in Wellington while continuing to do sessions at the prison for the next five years.
I ran one-hour sessions, one-on-one with the prisoners over this period, and the same for my clients in my Wellington practice. In my fifth year of working in the prison, my colleague Emily Fletcher joined me. Together, we founded the initiative, Alamandria, The Art of Self-Mastery, Mindfulness and Meditation.
At Rimutaka Prison, we ran an eight-week programme on Monday afternoons, working with a group of eight men. This programme combined mindfulness and presencing, self-mastery techniques with arts therapy practices. These form the foundation of my therapeutic approach, both in the prison and in my Wellington practice.
2. Tell us about your particular approach as an arts therapist.

Central to my approach to arts therapy is colour and how it can facilitate a heightened awareness within our feelings and emotions. I am particularly interested in the experience of colour where it is used consciously to achieve a particular outcome. To give a simple example: some colours are warm and others cool, some are darker or lighter than others, some have an expansive nature, others tend towards contraction. These qualities, among many others, can be very useful within the context of therapy.
Colour can be used to facilitate either heightened activity or quietness. I am constantly exploring how colour can be used to facilitate meditation by concentrating the mind, calming breathing, and elevating consciousness. All my clients are encouraged to develop their own daily practice by keeping a colour journal, and using colour as self-therapy, as a pathway to meditation, and as a tool for self-development. I believe self-knowledge is an intrinsic part of healing.
3. Have you seen examples of arts therapy transforming prisoners?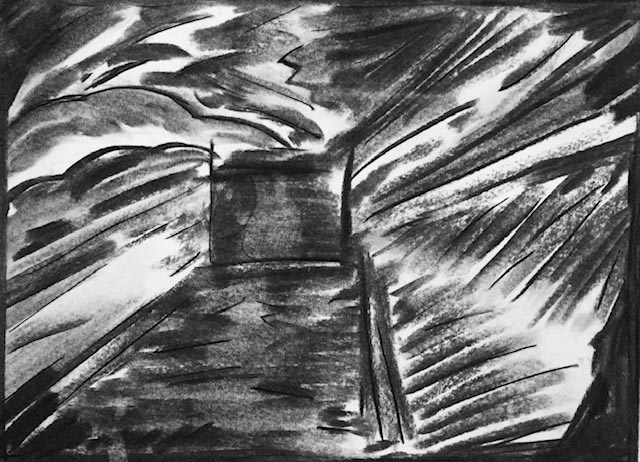 The reports and testimonials I've received from the team of prison psychologists speak highly of the effects my work has had on the men I've worked with.
Personally, I've experienced many occasions where men came to a session in a state of high agitation, and often depression, and through arts therapy they became calm, reflective, and were able to process their thoughts and feelings through a combination of art making, talk therapy and often meditation.
My aim is always to bring a client to a closer experience of their "essential self": who they really are, beyond their persona, beyond the crimes they have committed, beyond gang life that so often defines them, so they can believe in their own recovery, their own life journey and the potential for significant life change.
In the group sessions I run with Emily, we focus on self-mastery techniques to help the prisoners master their thinking, emotions and actions. It is an arts therapy programme directed towards healing, self-discovery and personal transformation.
4. You use meditation as part of your practice. How does that work with men in Rimutaka Prison?
The effects can be remarkable. I had one client who came into my session so angry about what had happened to him in the exercise yard that when he was doing a colour exercise his chalk tore through the paper as he expressed his anger and frustration. I took him into a guided meditation and his whole mood changed, his breathing became calm and his face peaceful. After the meditation he created a picture that was full of bright colour and beautiful movement. He was pleased with what he had created and full of gratitude for the therapy.
I have had numerous sessions similar to this. Meditation and breathing techniques are so helpful in dealing with feelings of depression, the presence of repetitive disturbing thoughts, and sleeplessness.
5. What are the key benefits of your arts therapy practice for prisoners?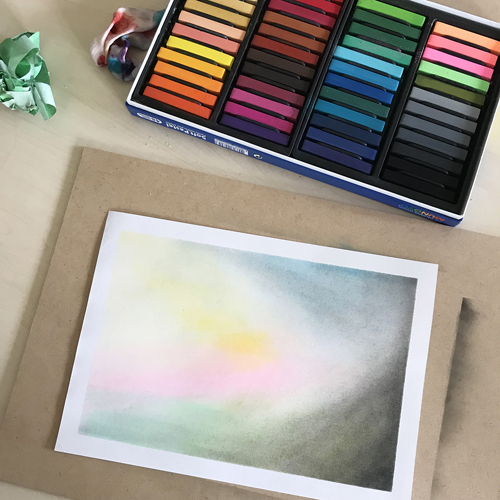 It is important to make clear that I am not giving the men art lessons. Rather, I'm guiding them through the experience of an artistic process. So the important thing is the doing and then being aware of what arises through the doing. So it is a process of action leading to insight.
Many of the men find it difficult to articulate their thoughts or feelings. Arts-based processes are therefore valuable in providing an alternative means of narrative. For example, when a client looks at a picture they have produced, it becomes an externalised expression of what they may be feeling or thinking - something they can speak to, relate to, objectify. It's often easier to express and share deeply personal things through the medium of a picture, a poem or body movement. Of great value is how expressive arts-based therapy stimulates the imaginative life, often providing a doorway to new ways of thinking, feeling and doing.
6. What advice do you have for art therapists wishing to work in Arts in Corrections?
Make sure you actually practise everything you expect a client to undertake.
Prepare the room you are going to hold your sessions in with a verse or thought that brings you into a positive, open and compassionate inner space. Many of the rooms you may have to work in will be sterile, institutional, impersonal spaces. Clients will pick up your positive energy as soon as they enter the room.
Be prepared to work with limited art materials. Some materials you may wish to use may not be permitted within a prison.
Remove all thoughts of what crimes the client may have committed (if you are aware of them) and hold the thought that you are working with their higher spiritual attributes (something everyone has). This also requires that you are working from the same source within yourself.
Don't be afraid of failure if a session does not go well. Review the session, and ask what the client really needs that perhaps was not offered in your session. Hold this question overnight. Often when you wake in the morning the answer will be there for you.
Be open to learning a great deal from some of the prisoners you will be working with. Our prisons have many women and men who are highly perceptive, creative and intelligent.
The opening conversation in a session with your client will often be the moment when something will be said that will suggest the path you need to follow. That's why careful attention and listening skills are so important for the therapist. It may be just a couple of words that are said that will drop into a conversation, and it will be this that will make you throw away your session plan and spontaneously head in a particular therapeutic direction.
For more information:
Mark Geard
MAAT. Clinical (First Class Honours). MDes (Distinction) Reg. Arts Therapist ANZCATA
Email: contact@alamandria.co.nz
Website: Alamandria