News
Arts Access Aotearoa
Community art galleries, cafes and libraries in Christchurch are offering people a "unique and fresh view of the world" through art exhibitions featuring work by artists from The White Room Creative Space.
Over the years, The White Room has established a number of partnerships with the local Christchurch community, says one of its tutors Niki Jimenez.
"When you spend time with the artists and talk to them, they share a unique and fresh view of the world that comes across in their art," Niki says.
The White Room is an inclusive creative space that brings together disabled artists, non-disabled artists and interested people to share ideas, learn, and interact through their common passions and interest in visual arts.
Since its launch in 2013, The White Room has displayed artists' work in a range of venues, including Linwood's Eastside Gallery, Canterbury Museum, Circa Café, Christchurch Art Show, the foyer of the new Christchurch City Council building and in numerous Christchurch libraries. Next year, the artists will exhibit their work in Parliament's Bowen Gallery.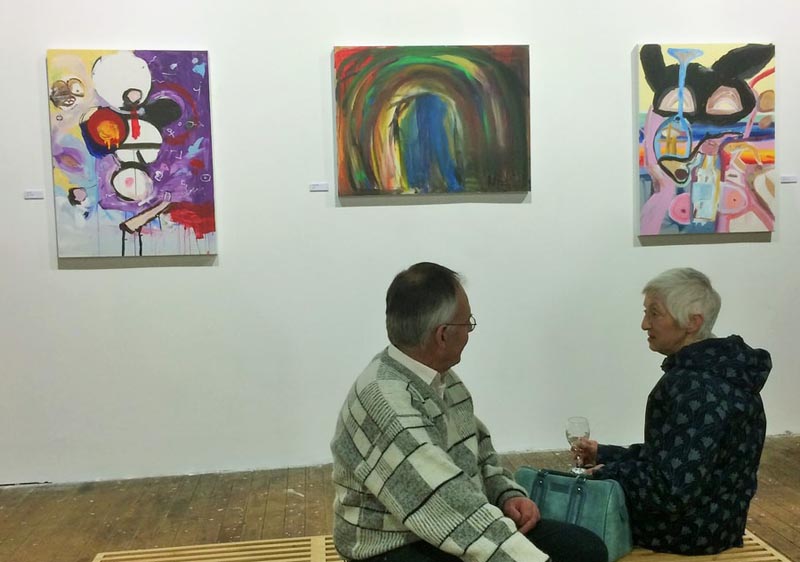 In October 2019, White Room artists' work was included in the Nelson Arts Council's RAW 2 exhibition in Nelson. It showcased artworks by people with no formal or traditional training that are "uncooked by cultural and artistic influences".
The White Room artists were Bernadine Gibbs, Chris McFarlane, Gary Buchanan, George Smeaton, Fiona Berry, Isaac Tait, Mark Robertson, Neville Shapcott, Peter Chou, Shaun Reynolds, Stephen Cooper and Virginia Fowler.
When Fiona Berry heard her artwork was accepted into the RAW 2 show, she says she was "very happy. I thank them very much for doing it. I hope it goes well in the future and all the very best to the RAW group."
Gary Buchanan says: "It's very, very good. Good promotion and all that stuff."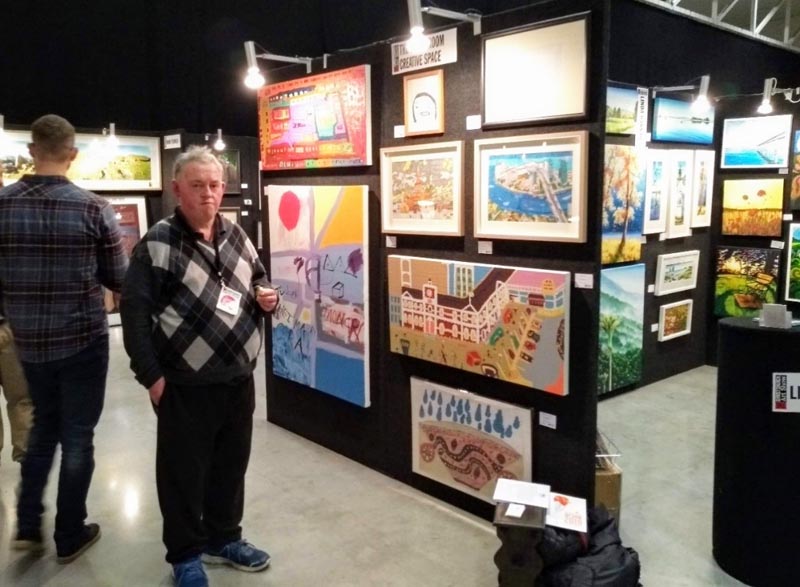 Niki says that people are often surprised when they see the artwork and learn it's been created by a disabled person. "But the main thing is that they like the work because it often shows a different view. It's not so mannered, and it's fresh and quirky."
The number of artworks the artists have sold to people in the community over the years is a testament to how many people enjoy the local exhibitions, she says.
"There's this mutual connection that happens. The art is inspiring to the artist and also to the person looking at it. It makes people with disabilities more accepted as part of the community."
Niki says the exhibitions are also important for the artists because they validate the artist and provide more drive and encouragement to continue their artmaking.
The artists' lives can be restricted and some don't get out much. "When they can exhibit somewhere they get to meet different people who broaden their world."