Article
Arts Access Aotearoa
Cedric Martin and Karen Hamer met in a Shakespeare classroom in a Colorado men's prison, medium security, in 2015. Incarcerated since 2001, Cedric describes their meeting as "the first time someone, other than my visitors in the visiting room, looked at me and saw a human being".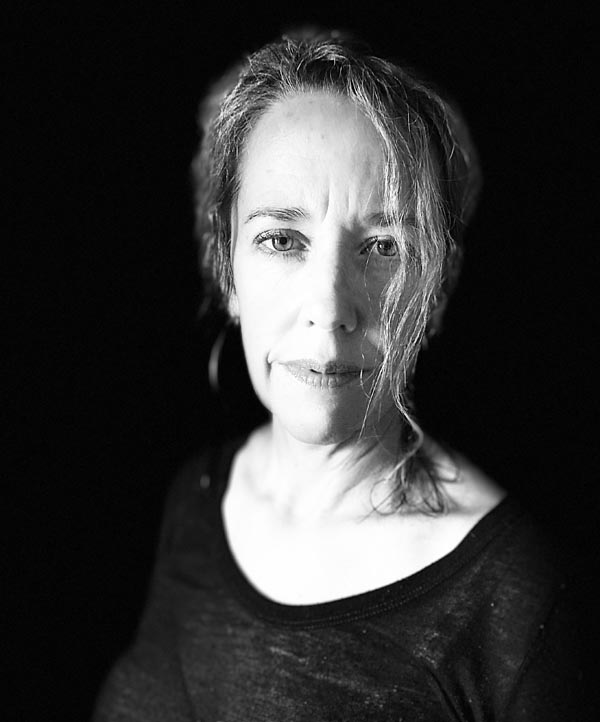 Recruited as a volunteer by the prison librarian to teach a theatre class on Friday mornings, Karen came to the role as a playwright and artistic director with the community theatre company she founded in 2008.
A Kiwi by birth, Karen graduated from The University of Auckland with an education degree and then pushed a library cart around the wings of Mt Eden Women's Prison in the mid 1990s.
The idea of teaching Shakespeare in a men's prison interested her and she found mentorship and fellowship in the Shakespeare in Prisons Network, co-founded by American Curt Tofteland in 2013.
Neither a therapist nor a psychologist, Karen ran the theatre classroom at the Colorado men's prison the way she ran her community theatre company: simply and spontaneously.
Elevation of a global conversation
Intrigued by the context in which she taught, Karen is now two years into her PhD studies in criminology at The University of Texas in Dallas. Her chief research interest is in human flourishing in prisons through the arts and her goal is straightforward: the elevation of a global conversation on the impact of the arts behind bars.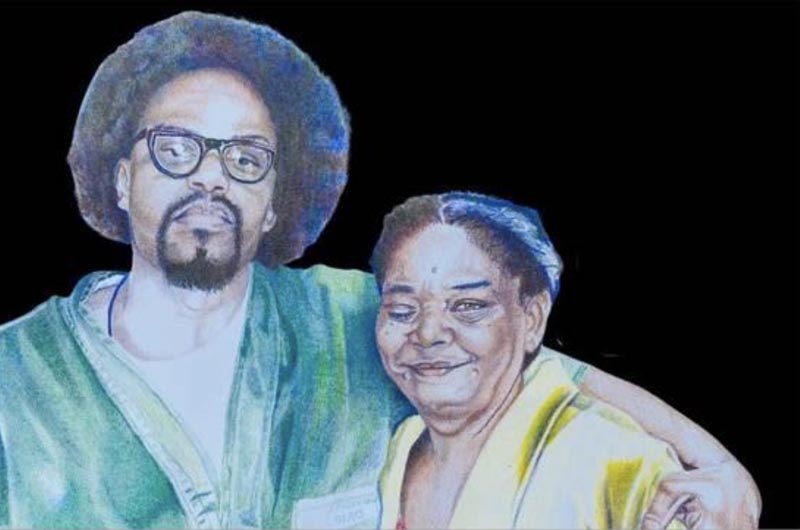 A self-taught artist, Cedric is quick to name the power of the arts. "Art is my saviour," he says. In the video on The Value of Art in Prison, you can hear more of this message and see some of his artwork.
You can also visit a website showcasing Cedric's art.
While in solitary confinement in 2011, he overheard a white man and a Hispanic man listing the things that Black people couldn't do, including draw.
"Hating bigotry of all kinds, and hating not being good at things, I determined then and there to learn to draw," he says.
Through his art, Cedric says, he strives to honour his mother, Kimberly Martin, and her legacy.
"The power of art to tear down walls"
"Art, for me, is a release and an escape from my current situation of incarceration. It is also a way of proving that I am here. When my art is consumed and experienced by other people, some piece of me is transported and lives outside the bounds of my cell.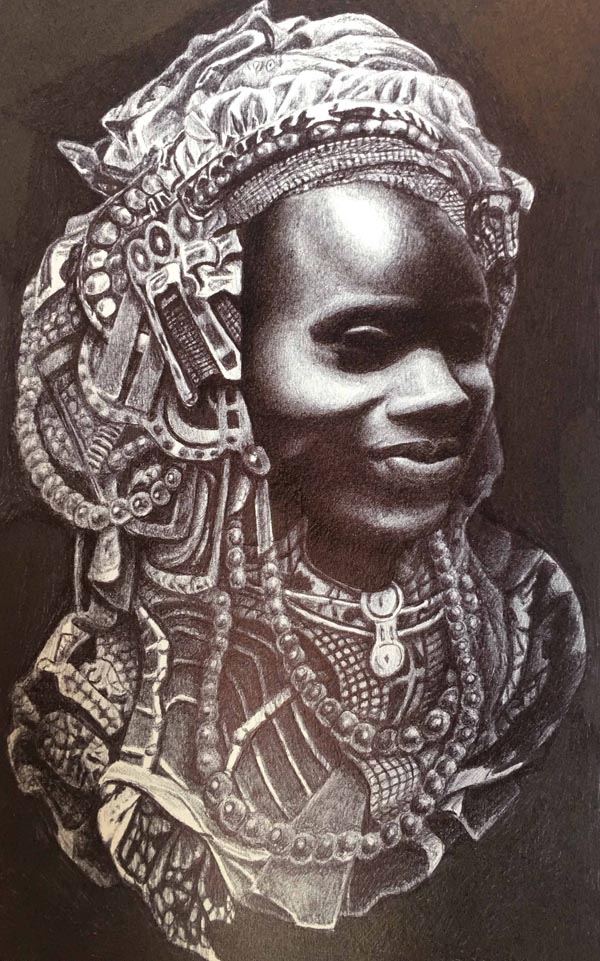 "Initially, when I started drawing, I did not know that this relationship would become part of the equation. Now, it matters that art allows me to heal and also helps me find the humanity in other people.
"All of the different artists I'm surrounded by continually surprise me, each other and themselves, with the things that come out of whatever medium that they have at hand. Many times we have access only to a four-inch 'flex' pen; sometimes we get 12 coloured pencils, the kind that primary school children use.
"A lot of times, it seems as though the less extravagant our mediums and the more restrictive our conditions are, the more poignant and powerful the art becomes.
"I love the power of art to tear down walls of race, ideology, political stances or opinions, and stereotypes, and have beauty rise to the top. It allows us in here to turn off what we have to be to survive in a traditional prison environment and, for some small moments, to just flourish and live and be human.
"Maximum security prisons in America are dark places and there are many days when it is difficult to keep the vision in the absence of light.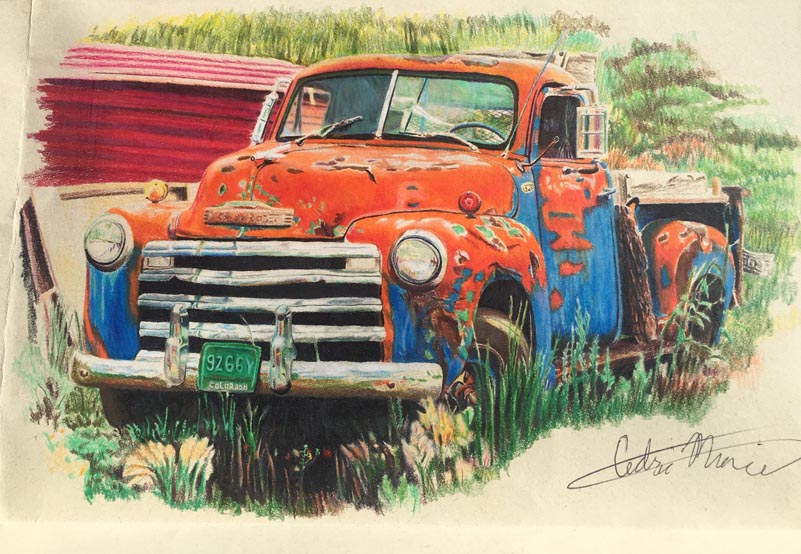 "However, art is breathing life into the Department of Corrections of my state and healing so many people. Whether visual, literary, music, movement or theatre, art is allowing so many people to be seen and heard, and to reconnect with family members.
"But what about those of us who are not invited? For those of us who are seen as unruly or unworthy, or who raise the ire of the administration, does art still serve a purpose for us?
"The narratives that have emerged around art in my state's prison system are powerful. They are intricately connected to the notions of rehabilitation, re-entry into the community, and the creation of new communities.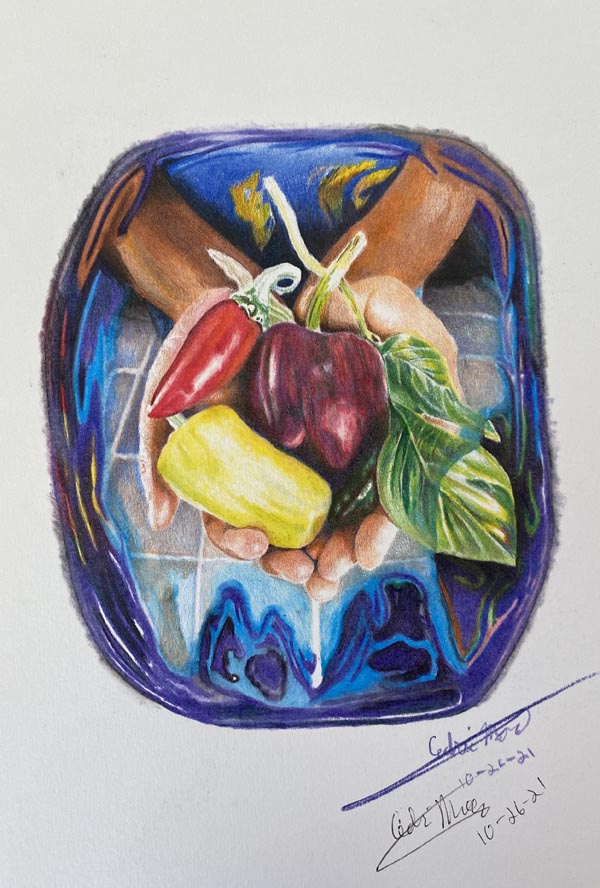 "I am reminded of the various purposes that art has served throughout history: to criticize conformity; draw attention to problems; celebrate victories; offer escape; make somebody smile.
"Back here, when we engage in our own art practices and daily rhythms, we add refusal-to-stagnate to our daily menu and raise the hope that things could be different.
"I am very grateful that my artistic practices have allowed me to encounter some incredible people, including volunteers like Karen Hamer and others. If the art that I do in my cell brings joy to people like Karen then that matters. It turns what should be a miserable, awful situation into something that is actually the genesis of something good, something life-giving."
You can read more of Cedric and Karen's story or email Karen at Karen.Hamer@utdallas.edu