Article
Arts Access Aotearoa

An online performance of Greedy Cat, based on nine stories by Joy Cowley and Robyn Belton and adapted for the stage by Tim Bray, will expand audiences and provide an ongoing income stream for Auckland's Tim Bray Theatre Company.
Now available online, the 55-minute show has four versions. Along with a standard version, there's an audio described version for blind or low vision patrons; a New Zealand Sign Language interpreted version for Deaf patrons; and an open captions version for people who are hard of hearing.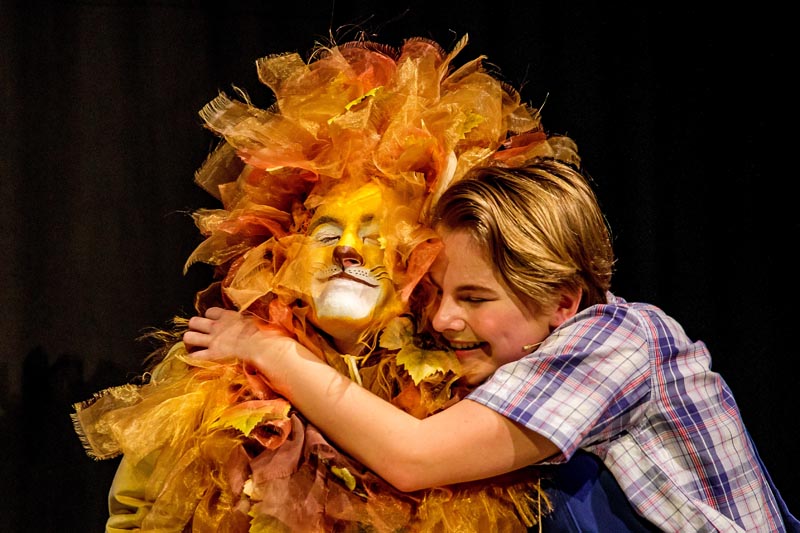 There's also an education resource for schools, filled with activities and ideas. "It's expanding our audiences beyond Auckland and providing access to high-quality theatre to many more children," Tim says.
The theatre company is now working on a second online performance of another of its productions, The Lion in the Meadow and Other Stories, based on some of Margaret Mahy's stories and poems and adapted for stage by Tim Bray.
An online performance will never replace the joy of watching live theatre in real time, Tim says. But it does mean the theatre company can reach many more children and their families, particularly during lockdowns and those in rural parts of the country.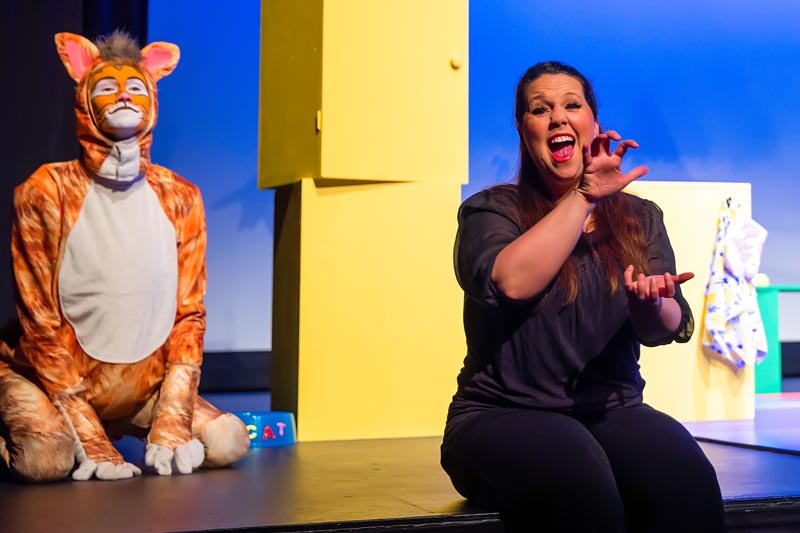 "This pandemic has created havoc for live performance and going online has become a fairly common response. However, providing all the accessible elements is much less common.
"Accessibility is such a key part of who we are there was never any question that we wouldn't include accessible versions of the video."
The idea of creating online performances was planted in early 2020 in the lead-up to New Zealand's first COVID-19 lockdown.
"We were seeing a lot of uncertainty among schools and families and they were starting to cancel bookings," Tim recalls. "We thought that if we filmed a dress rehearsal then we could at least screen it so that children didn't miss out.
"Then lockdown happened very quickly and we never had the dress rehearsal."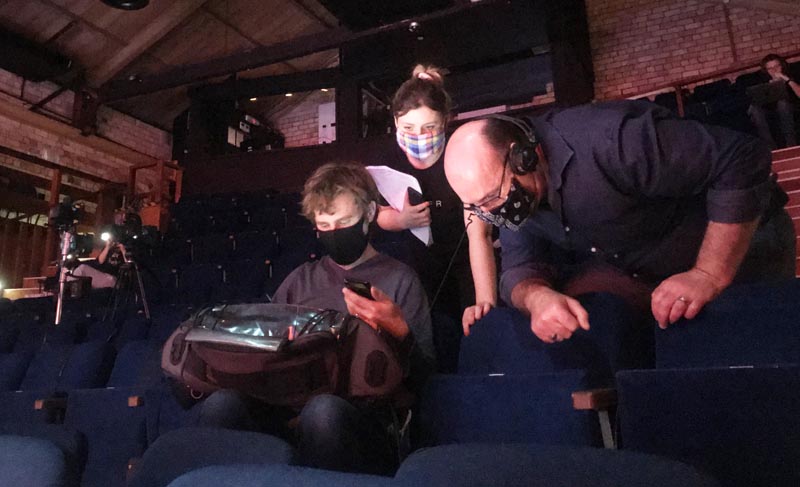 However, the idea gathered momentum and funding enabled the company to contract Chillbox Creative to film a performance in September. By early 2021, the three accessible versions had also been created.
Since then until the August launch, the company has developed a marketing strategy, explored the best way to host the videos on its website, considered payment options and surveyed patrons on what they felt was an appropriate rental cost.
Kevin Keys, contracted by Audio Described Aotearoa, has provided audio description for the live performances of Greedy Cat and the theatre company's other productions. He was brought onboard for the online version and says that in some ways, preparing the audio description for this version was simpler than for a live production.
"I was able to lock in the description because the timing never changes. With a live performance, the timing changes and you need to adapt so you don't talk over the dialogue.
"With the video, I worked hard to capture the same level of excitement and engagement I'd have in a live environment."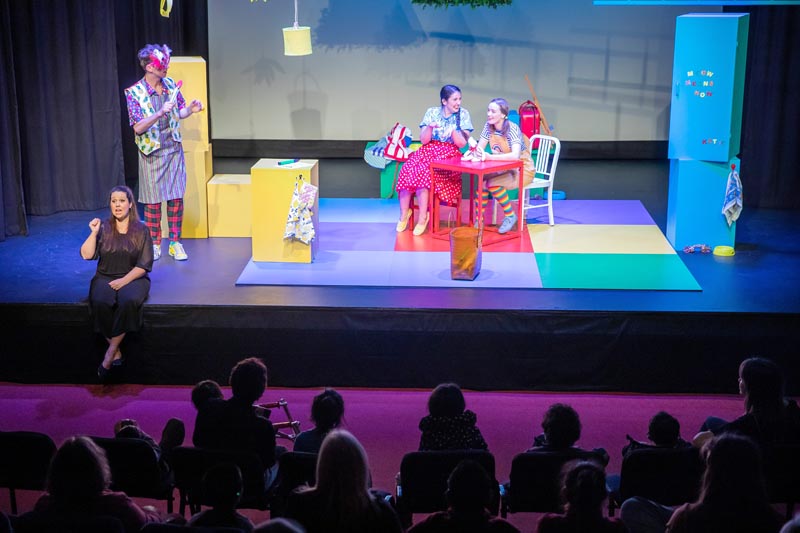 New Zealand Sign Language interpreter Kelly Hodgins of Platform Interpreting NZ, says making a NZSL interpreted video is challenging.
"NZSL is a three-dimensional visual language so you have to adapt your live performance interpretation to fit the two-dimensional format of a screen," she explains. "This means you have to think about the viewer's perspective in a different way."
Another challenge is engaging with a camera rather than a live audience, Kelly says. "Just as actors feed off their audiences, so too do NZSL performance interpreters.
"Tim Bray Theatre Company's productions capture their young audiences through interactive performances and often, our live interpretations are guided by the Deaf children in the audience.
"But onscreen, the live interpretation then becomes a translation, fixed in time, so you have to create the energy and atmosphere from within rather than receiving it from the audience."
Challenges aside, Kelly says, the online performance of Greedy Cat means that Deaf children beyond the Auckland region can now enjoy the magic of the stories.
"This is the first of its kind in New Zealand and shows yet again the real dedication of Tim and his entire team," she says. "There is limited access to the arts online for Deaf people so I hope this work is the beginning of much more to come." 
Tim Bray Theatre Company received the Arts Access Creative New Zealand Arts For All Award 2020. It pioneered NZSL interpreted shows in New Zealand, starting in 2004. Now, each season offers at least two NZSL interpreted shows. The company also provides sensory relaxed performances, and audio described performances with a pre-show touch tour.