Article
Arts Access Aotearoa
Access to ballet for women prisoners
18 December 2017
Six one-hour workshops led by the Royal New Zealand Ballet at Arohata Prison culminated in a performance by the participants in this year's Arohata Inside-Out Christmas Concert in early December.
Sharon Woodhouse, Operations Advisor for the Department of Corrections and chief organiser of the annual concert, says the dancers were fantastic. "They oozed confidence and pride, and the audiences on both nights loved their performance."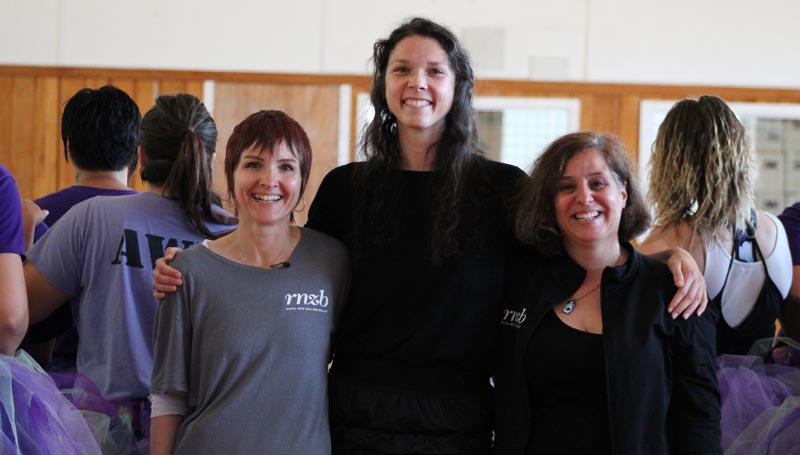 When Royal New Zealand Ballet dancer Laura Saxon Jones also performed in the concert as a tribute to the women, Sharon says they were overwhelmed that she had dedicated her dance, Wake Sleep, to them.
Laura worked alongside the women throughout the workshops, which were led by RNZB's Dance Educator Pagan Dorgan.
The first Christmas concert at Arohata Prison was held in 2014. Zonta Club of Mana came on board as sponsor in 2015. The public is invited to attend and the money raised is donated to charity. This year, more than $4500 was donated to Women's Refuge.
Above the call of duty
Sharon has been at the helm of each concert. "We have an amazing crew who ensure security, policies, health and safety, and the movement of prisoners are all in accordance with prison requirements. Many of the staff work over and above the call of duty because we want to make a difference. Being a part of the women's rehabilitation and reintegration, and watching them develop and learn new skills and confidence makes it all worthwhile.
"The concert stimulates the women's minds, encourages good behaviour and enables them to give something back to women on the outside."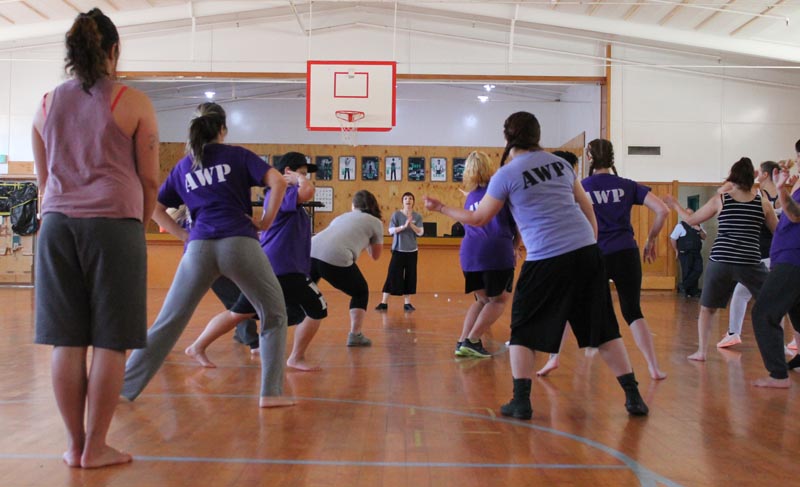 Sharon also attended a workshop. "The women were extremely grateful to be given this opportunity to work with the Royal New Zealand Ballet. They were focused and listened to the instructors. It was great to see them contributing and enthusiastic to learn.
"Pagan earned their respect from day one. She was straight-up, very structured and focused on the dance. What I loved about the workshops is that whatever their shape or size, the women looked so graceful, feminine and light on their feet. There was a lot of laughter, heads held high and changed demeanours."
Corrections produced a short video of each session and the actual performance. On these videos, the women express their gratitude. "When someone comes along and helps us out like this, it's amazing. We really thank these women."
And in a video, shown as part of a RNZ Checkpoint story, one woman describes the opportunity to take part in the workshops as a gift. "It's important we see ourselves as women, not as hardening criminals."
Jacqui Moyes, Arts in Corrections Advisor, Arts Access Aotearoa, says the project is a great example of inclusion in which New Zealand's national ballet company has worked with Corrections to provide prisoners with access to dance.
"Access to the arts is a basic human right for people, whatever their circumstances, and that's what this partnership is providing.
"There is great generosity in the arts community and over the years, among those who have contributed to the annual Arohata Christmas concert are the Write Where You Are Collective, the quilters, Virtuoso Strings and the Kapiti Choir."
The Royal New Zealand Ballet partnership with the Department of Corrections will continue in the new year with a second series of workshops at Arohata Prison. It is one of a number of projects in the company's Education and Community Programme.
Education and community initiatives
Pagan, who is part of the Education team, says the programme aims to provide a way for people to connect with the ballet company. More than 28,000 New Zealanders have taken part in RNZB education and community initiatives this year.
"For me, it's about giving people a positive experience of movement and dance," she says. "Wherever I teach, I go in with no preconceptions and judgements. I simply love dancing and I want everyone else to love it too.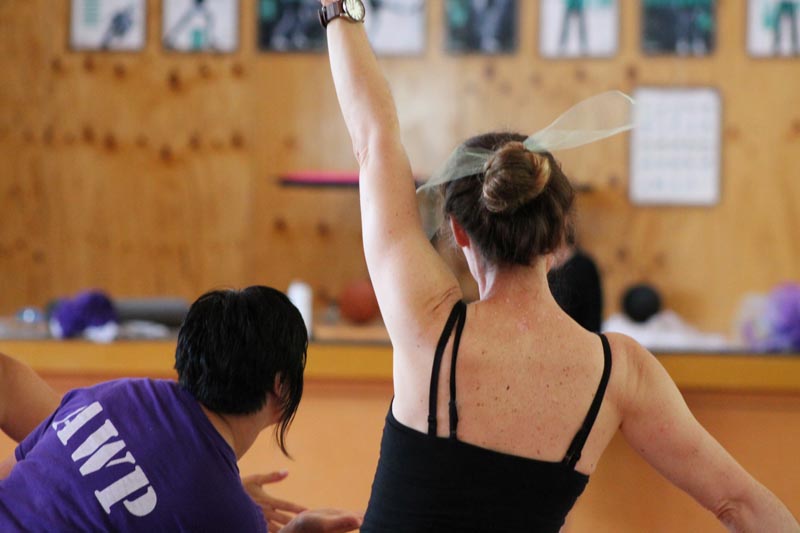 "The women have been extremely respectful and appreciative. In that one hour, they were very focused because they had a job to do – to perform in the concert.
"What I love is that every week you could really see their progress. Even though there were only six workshops before the concert, they were able to practise in between. A couple even showed others in the wing."
Pagan says the Corrections staff were fantastic and always "very calm and supportive of the women".
Working towards a performance was important, she says. It gave the women a sense of ownership, focus and pride; and enabled them to show others what they had achieved.
Along with the workshops, the ballet company's wardrobe department donated tulle to make the tutus, braiding, flowers, ribbons and a pattern for the women to make and decorate their own costumes.
The workshops were funded by the Wellington Community Trust, which will also fund the 2018 workshops.