Article
Arts Access Aotearoa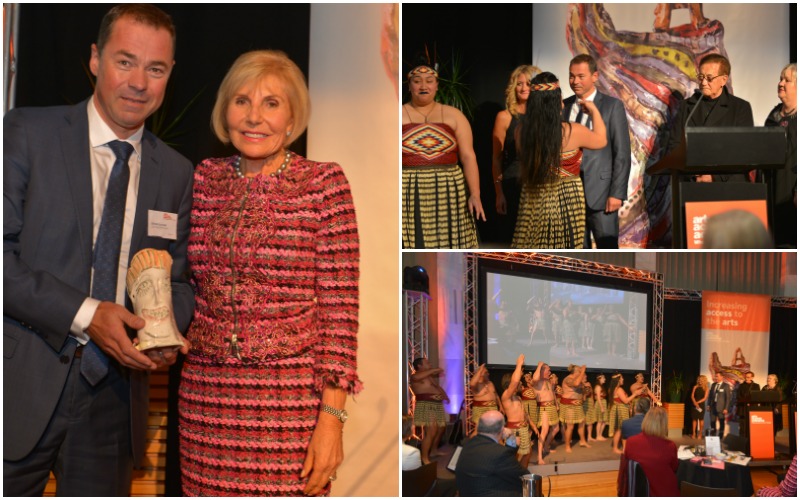 Accolade for Olivier Lacoua
5 July 2017
Commitment, inclusion, community and leadership are just some of the words that describe Wellington accessibility champion Olivier Lacoua, about to head south to manage the Novotel Christchurch Airport hotel opening in February 2018.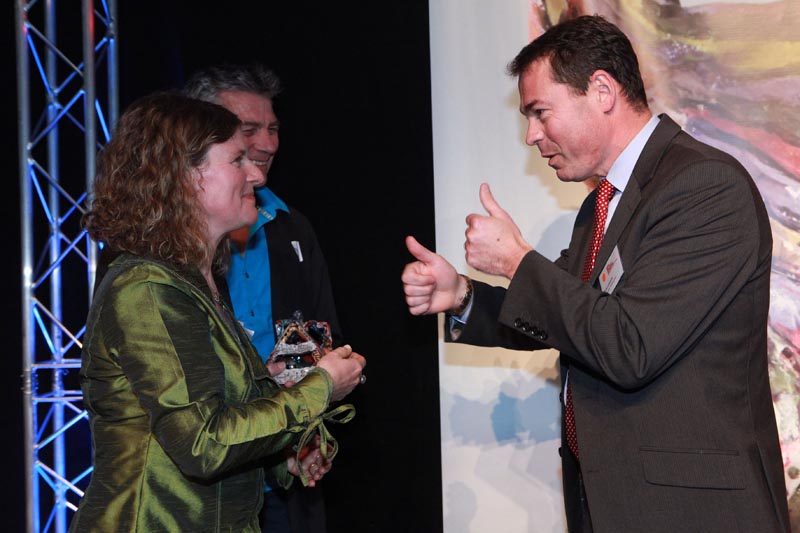 Olivier, General Manager of CQ Hotels Wellington from 2010 to June 2017, is proof that it's good business to be socially responsible and inclusive. There were 50 staff when he started at the hotel. Now, there is more than 80 staff.
Over his seven years at the helm, he's introduced numerous accessible activities such as menus in braille and in New Zealand Sign Language; a lowered check-in desk; an accessible hotel information pack; and i-Beacon for visually impaired guests. Staff are also encouraged to learn New Zealand Sign Language.
With nine fully accessible hotel rooms, the hotel is recognised as the most accessible hotel in New Zealand and the first accommodation facility to achieve a gold rating by Be. Accessible in 2011.
Partnership
Since 2012, the hotel has sponsored the Arts Access CQ Hotels Wellington Community Partnership Award. It's particularly fitting, says Richard Benge, Executive Director of Arts Access Aotearoa, that Olivier is this year's recipient of the Arts Access Accolade before he takes up his new role in Christchurch.
"Olivier has demonstrated the mutual benefits when a private business partners with a not-for-profit organisation, going beyond preconceived notions of what sponsorship can achieve," Richard says.
"As a champion of our work and the artists we advocate for, Olivier has helped Arts Access Aotearoa raise its profile in the private sector. This is essential to our sustainability and growth.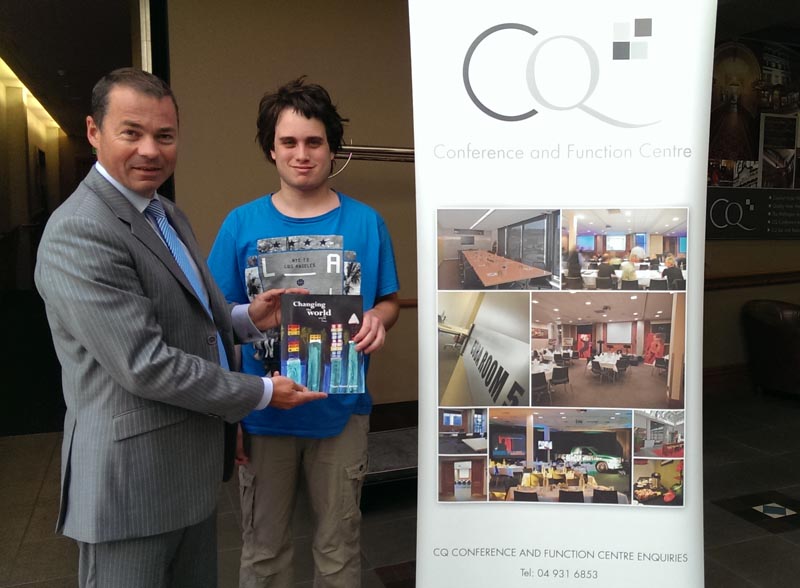 "Olivier's confidence in Arts Access Aotearoa as an organisation of merit and his personal support of our purpose that everyone in New Zealand has the right to be creative confirms his place in the heart of our organisation."
Over the years, Olivier has consistently displayed artwork by artists from creative spaces and in the community on the hotel walls. Fraser Hoffe, for instance, received his first commission from the hotel to create an installation for its foyer. And for the past two years, all VIP guests receive a copy of Changing the World One Painting at a Time by Yaniv Janson, a Raglan artist who has Asperger syndrome.
Olivier also provides the hotel as a venue for Arts Access Aotearoa's annual fundraising auction and other activities.
Asked why he chose to sponsor the Arts Access CQ Hotel Wellington Community Partnership Award, Olivier says it was a natural fit with the hotel.
"It's a lot to do with the hotel's history," he explains. "It was opened in 1908 by the Salvation Army as one of three People's Palaces in New Zealand. The spirit of the hotel was to help local communities and so sponsoring this award was an opportunity to revive this commitment."
Creating opportunities
Olivier's desire to make society more inclusive inspired him to work closely with Workbridge, an employment service for people with disabilities, injuries and different skill levels. From this collaboration, several people are now permanently employed at CQ Hotels Wellington.
Supporting the community is a good way to build team work and get staff more engaged in what's happening around them, Olivier says. "A lot of people want to help but sometimes they don't know how. Here, staff get involved in a lot of community initiatives and feel like they are doing something valuable."
He also points out that if you're not accessible and opening your hotel doors to everyone, you are saying "no" to 24 per cent of the New Zealand population who are Deaf or live with a disability.
"We're creating a hub, a place where people feel comfortable coming here as our guests," he says. "Little things can make a big difference. For instance, a wheelchair user told me recently that the coathanger rack in the public toilet was too high. It was very easy for us to lower it and make it accessible for everyone.
"Businesses need to demonstrate their social responsibility and work with their community through partnerships and sponsorships. There are so many opportunities."
On a personal level, Olivier is involved with various charities and is a volunteer at the Compassion Soup Kitchen. He is also fundraising for New Zealand Red Cross, aiming to run 100 marathons by 2020. To date, he's run 79 marathons, including this year's 237km Marathon des Sables in the Sahara Desert.