Blog
Arts Access Aotearoa
It's essential that disabled artists and writers are seen on stages, in stories and exhibitions, concert halls and music venues. An excellent, truly inclusive play for Palmerston North audiences is coming up at The Globe Theatre featuring actor Lilly Harper in Up Down Girl.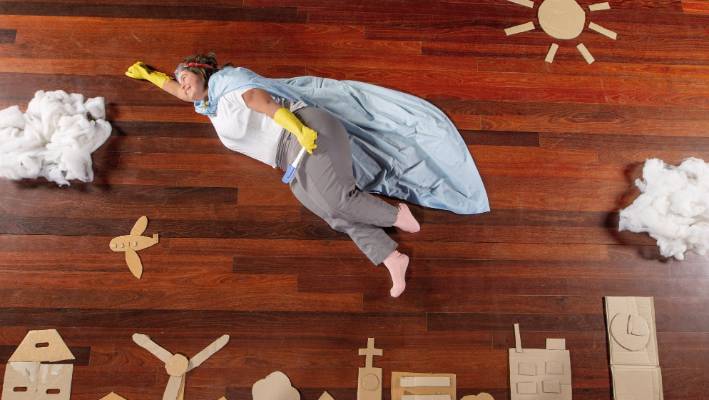 It's directed by Nathan Mudge, who sees the strengths and opportunities for Lilly Harper and other people with Down syndrome. "By doing this show it became apparent to me that her Down syndrome is a strength."
The feature article on Stuff says that in what will be a first for Manawatū, Up Down Girl will be "fully accessible" for the Deaf and disabled communities. There's a relaxed performance on Friday 28 February and on Sunday 1 March, there will be a performance with audio description and sign interpretation for those who are blind or have low vision, or are Deaf or hard of hearing.
Another opportunity for disabled artists to shine will be provided at the Auckland Fringe and the play The Incredible and Glorious World According to The Fitzroys. It was written by Charlotte Nightingale to provide roles for disabled performers – in particular, for actor Daniel Nielson, who has autism. You can read more about it in Auckland Fringe play to flip perceptions around disability. Both shows run from 28 February to 1 March. Please spread the word and share the links about these plays. I hope they will sell out!
Welcome to the Arts Access Aotearoa team
We are pleased to welcome a new staff member to the Arts Access Aotearoa team. Gary Silipa is the Auckland Community Arts Engagement Advisor. Based in Auckland, Gary has extensive experience in community arts projects and organisations that include arts participation for youth.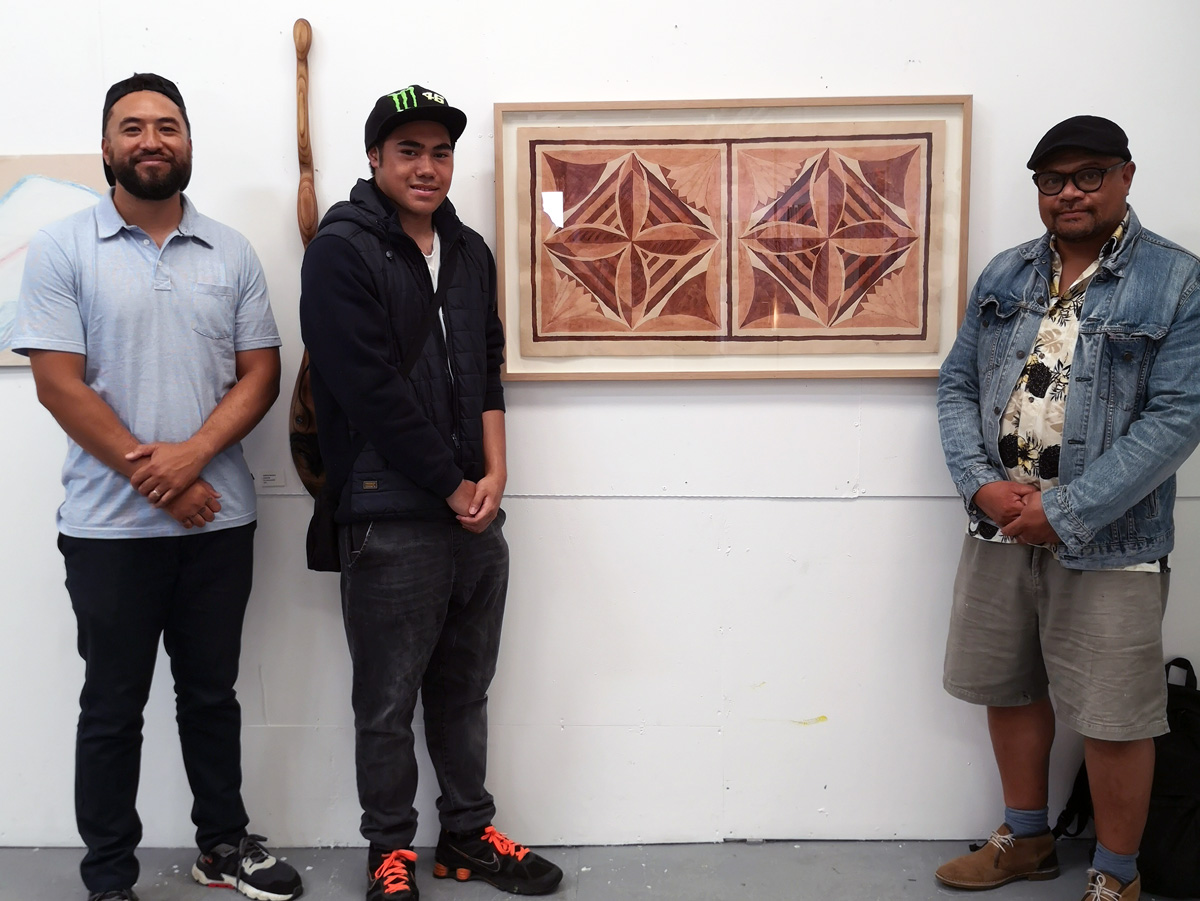 Well-known for the ongoing Bradley Lane Project in Glen Innes, Gary has brought in inspiring street artists (with volunteers and mentees) to transform the walls of the Glen Innes town centre. Gary is also currently a leader in Auckland Festival's Whānui Project, At the Foot of the Maunga, which is another strong example of cultural inclusion through community arts and local youth.
Representing Arts Access Aotearoa in the Auckland region has been a long-held goal and we are delighted that Gary has come on board. He will work alongside creative spaces and other community arts organisations to empower and advise the Auckland network, building its sustainability and accessibility.
Gary will be getting to know everyone's spaces, people and projects. Please invite him to get to know you space and events via gary.silipa@artsaccess.org.nz
Gary will also be busy promoting Creative Spaces Week 2020, which runs from 17 to 23 February. The aim of #CreativeSpacesWeek is to raise public awareness and celebrate the value of what creative spaces provide.
If you're a creative space, please jump on board and online next week and let people know about the great work you do. Read about what you can do.
Finally, I have been saddened by the loss of Robert Rapson, who died on 27 January. Robert was a highly respected ceramic artist, famous (mainly) for his romantic and quirky interpretations of ocean liners and other ships.
Farewell and thank you, Robert Rapson
Arts Access Aotearoa staff have been close to Robert these past ten years as he was commissioned to make the Arts Access Award trophies. Each year we waited in anticipation to see the latest way that Robert uniquely styled the seven individual trophies. In 2014, Robert was awarded one of his trophy creations when he was the recipient the Arts Access Artistic Achievement Award.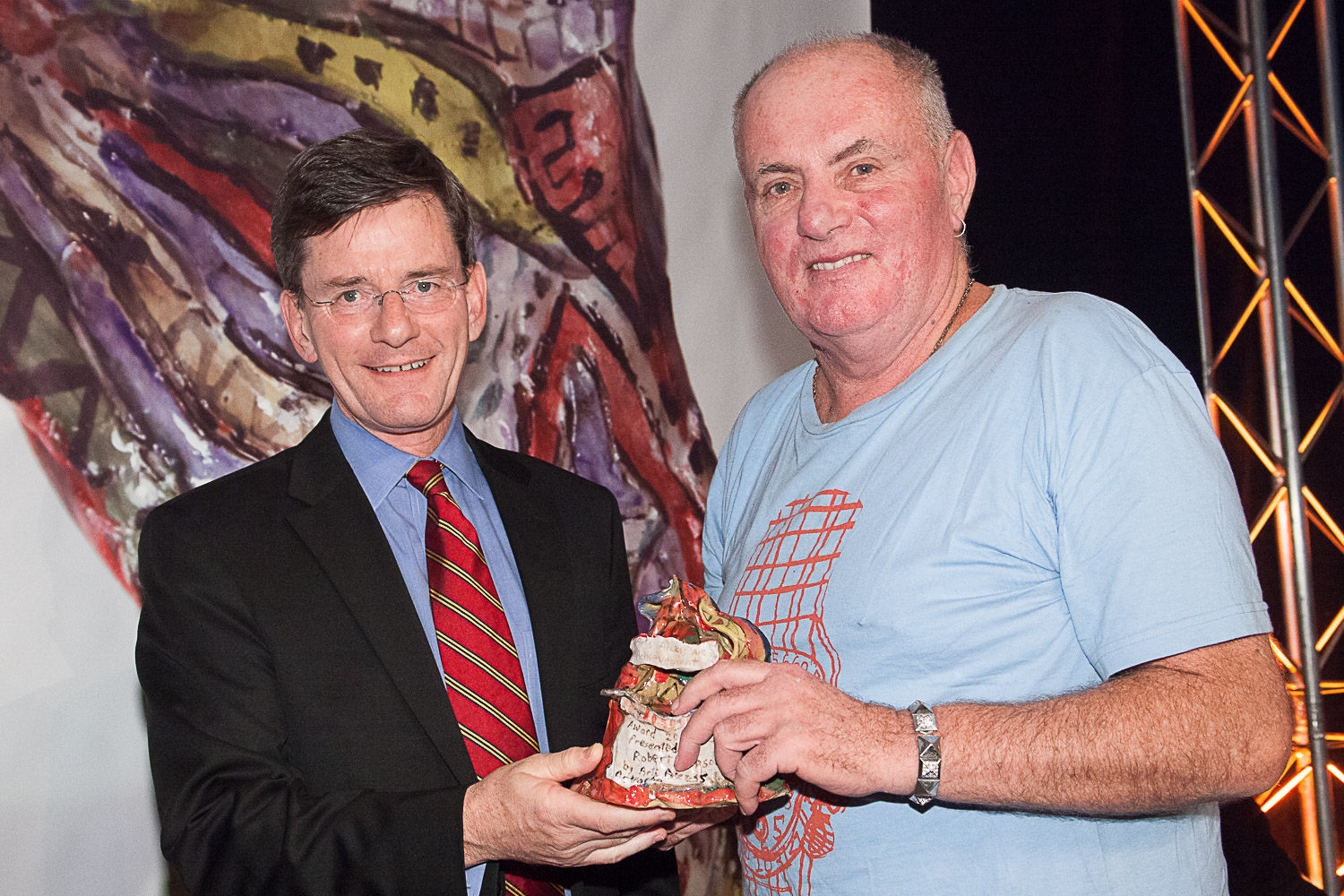 Robert's memorial service included tributes from his supportive family, art dealers, curators, fellow artists and many friends. At this I was able to say that everyone at Arts Access Aotearoa greatly appreciated Robert's work, his random visits and his contribution and support of our organisation.
Robert's loss is akin to him departing on a ship – very sad for those of us left behind yet how liberating for him as he continues his journey. I am grateful we worked together to make the arts more accessible and inclusive. Please enjoy and share this film about Robert directed by Leonardo Guerchmann and produced by Tim Hope
Robert's example to me is very encouraging. If art is your thing you should be able to do it and if you need support to do so, then let's find that support and get any barriers out of the way. Like Robert (in spite of the challenges), let's celebrate the strengths that make us who we are, and be enriched by humour and the joy of art.