News
Arts Access Aotearoa
Artists grow at new Vincents site
31 May 2018
By Keith Reeves
Vincents Art Workshop, situated in Wellington's Willis Street Village, hums with artists, activity, ideas and regular exhibitions.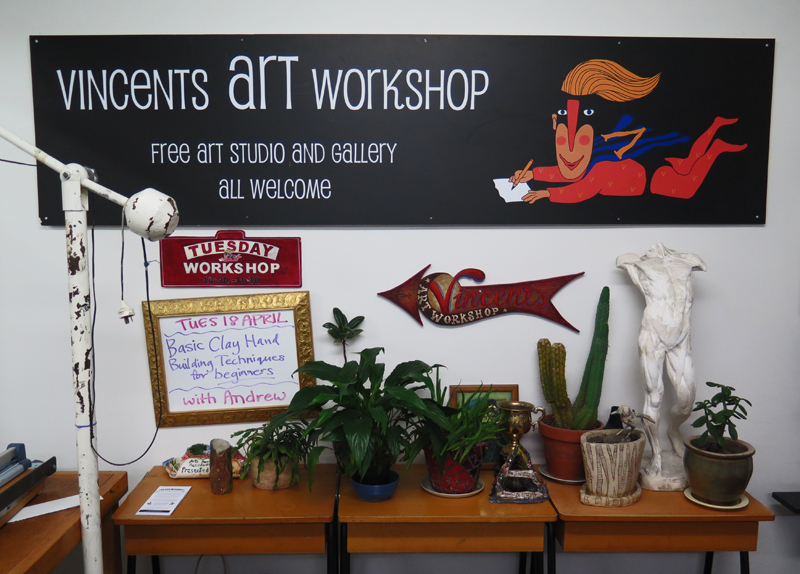 But back in 2015, a time when it should have been celebrating 30 years since it opened, the creative space was facing a funding crisis. Closing its doors was a real possibility, recalls Glen McDonald, its Coordinator.
"But when news got out, we had so much support from the community that we ended up with the money we needed. And then we heard that the building we were using had been sold and we had to get out!'
From 2004, Vincents Art Workshop's home was in Press House on Willis St. Artists and visitors had to walk down an alleyway and then take the lift up to the third floor.
With help from the Wellington City Council, Vincents found a new home in Willis Street Village.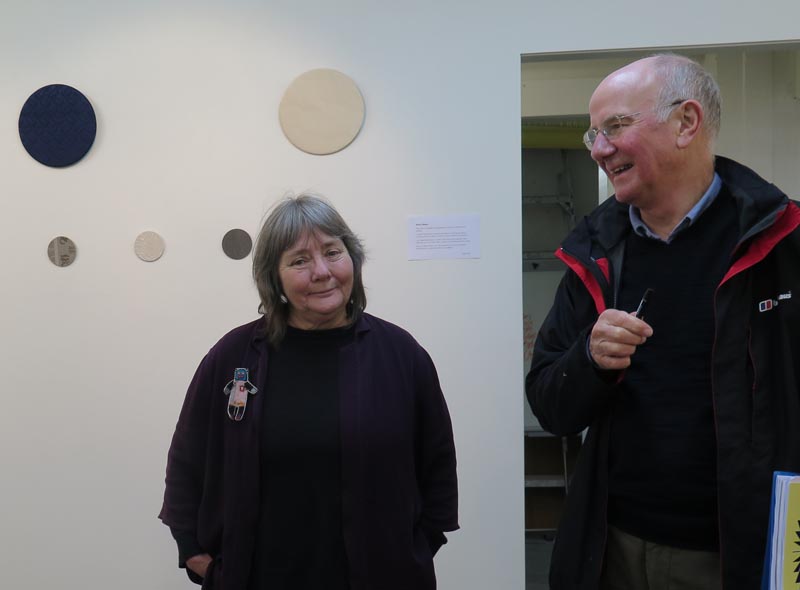 "This was the sort of place I'd dreamed about since 1993," Glen says. "The moment I walked in I could see just what each space could be used for: a gallery, kitchen space, offices and storage areas and three art studios – right down to where the kiln would go.
"And again, I had fantastic help from locals. Maurice Clark, who had bought the building that we had been in since 2004, offered his workers' time and efforts to help with the move and the refit, and the City Council and local MP Grant Robertson were really supportive."
The new site, central, accessible and easily found, has boosted the numbers attending the creative space. Between the start of July 2017 and April 2018 there were more than 400 people registered with an active art plan and using the venue.
It's a very special mix of people – something, Glen says, that's fundamental to Vincents Art Workshop.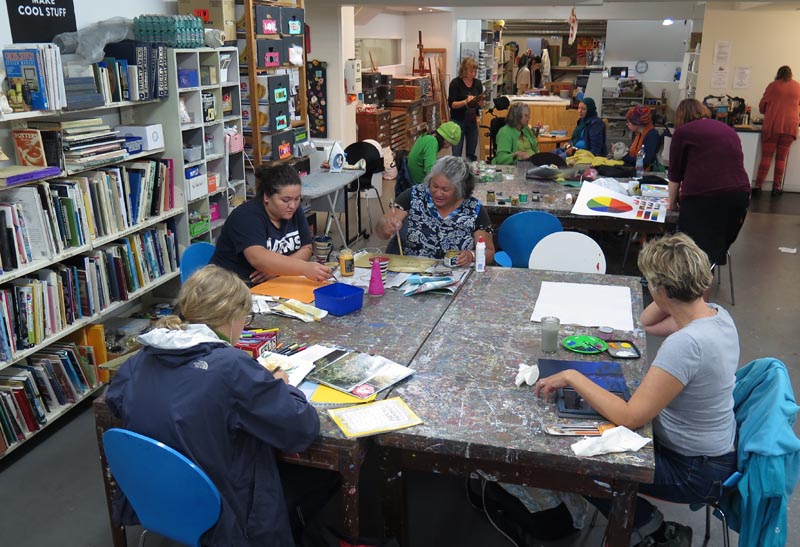 "This is a place that models how the world should be. A place where everyone – disabled or not – can belong to a community. Anyone wanting to express themselves creatively is welcome here. The only criteria are that you want to be here and you want to be creative."
The growth in numbers brings challenges. The Ministry of Social Development provides funding for a target of 80 artists with a disability but there's no increase in funding even though the number of artists with a disability has more than doubled to 190.
Glen acknowledges the danger of burnout for the three art tutors delivering the programmes but says, "They share the philosophy that drives this place. That's what keeps them here, not the money."
Of herself she says, "I thrive on the intensity of this place and I can manage that. The part that does exhaust me is the grants culture – the ongoing struggle for funding. But until we get a society that always looks after all its people all the time, I'll stick with this place."