Arts in Corrections resources
This page has links to research, Q & A case studies, articles and updates, international practice, and guidelines, media links and practical tools for anyone involved in using the arts to support prisoner rehabilitation and reintegration.
Research
This page contains research, publications and links about the impact of the arts and creative expression as an effective tool supporting prisoner rehabilitation and reintegration. Read more
Q & A: Arts in Corrections insights
The Q & A insights on this page cover a range of topics and aim to support arts practitioners working in Corrections facilties to deliver arts programmes and projects. Read more
Resources: guidelines and practical tools
This page has guidelines and practical tools about Arts in Corrections projects and programmes. Read more
Information updates
This page has recent updates and items about what's happening in Arts in Corrections and New Zealand prisons. Read more
International links
This page has links to organisations, blogs and articles about Arts in Corrections projects and programmes. Read more
Theatre in Corrections: a report on project outcomes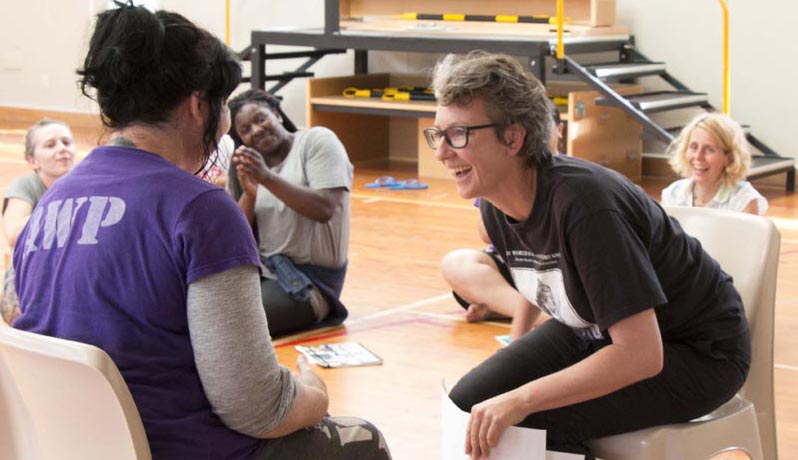 "Doing this workshop helped me push myself. I feel a lot more confident to do things like this workshop," wrote one of the participants in the Looking Glass Prison Theatre Project, held in the Drug Treatment Unit of Arohata Prison in March 2016. Jacqui Moyes, Arts in Corrections Advisor, Arts Access Aotearoa facilitated and co-ordinated this project, along with Creativity in Corrections forums in Wellington, Christchurch and Auckland.
You can read about the project and watch the video.
You can also download Jacqui's report on the project outcomes.
This page lists a range of opportunities, including applications for funding, job vacancies, conferences, workshops, exhibition opportunities, promotional opportunities, competitions and artist residencies. Please email Iona if you would like your opportunity listed here. Read more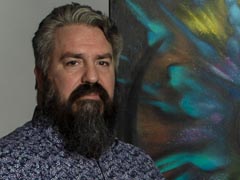 Neil Wallace: Neil is Arts In Corrections Advisor | Kaiārahi A Toi Ara Poutama, Arts Access Aotearoa (M: 027 263 6711 E: aic@artsaccess.org.nz). Neil works Monday to Thursday.