Arts Access Awards 2014 to 2019
Te Putanga Toi Arts Access Awards (formerly called the Big 'A' Awards and then the Arts Access Awards) were introduced in 2007 to acknowledge the contribution of individuals and organisations providing access to the arts. With each year, the awards have grown and in 2011, they moved from the Grand Hall of Parliament into the Banquet Hall to accommodate 212 guests.
In 2019, the awards were renamed Te Putanga Toi Arts Access Awards to recognise the importance of Te Tiriti o Waitangi to Arts Access Aotearoa's kaupapa.
In 2020, Te Putanga Toi Arts Access Awards were presented online for the first time because of COVID-19 restrictions. The online presentation received 1044 website views on the night.
In 2021, the Awards were presented at Te Papa Tongarewa for the first time. The following paragraphs provide links to more information about the award recipients from 2014 to 2019.
Te Putanga Toi Arts Access Awards 2019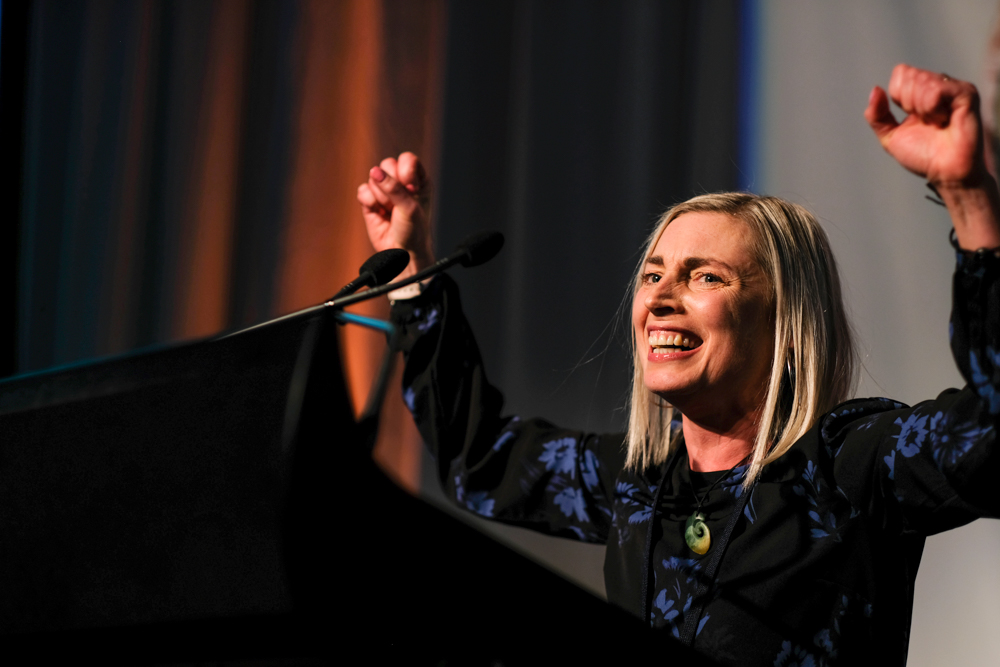 A theatre project giving a voice to homeless people, a music therapy centre providing life-changing benefits to its clients, an artist who uses his art to engage people in social and environmental issues, a ballet company building new and diverse audiences, and leadership in delivering arts programmes in prisons were recognised on 11 September at Te Putanga Toi Arts Access Awards 2019, presented in Parliament by Arts Access Aotearoa. Read more
Te Putanga Toi Arts Access Awards 2018 celebrate diversity and the arts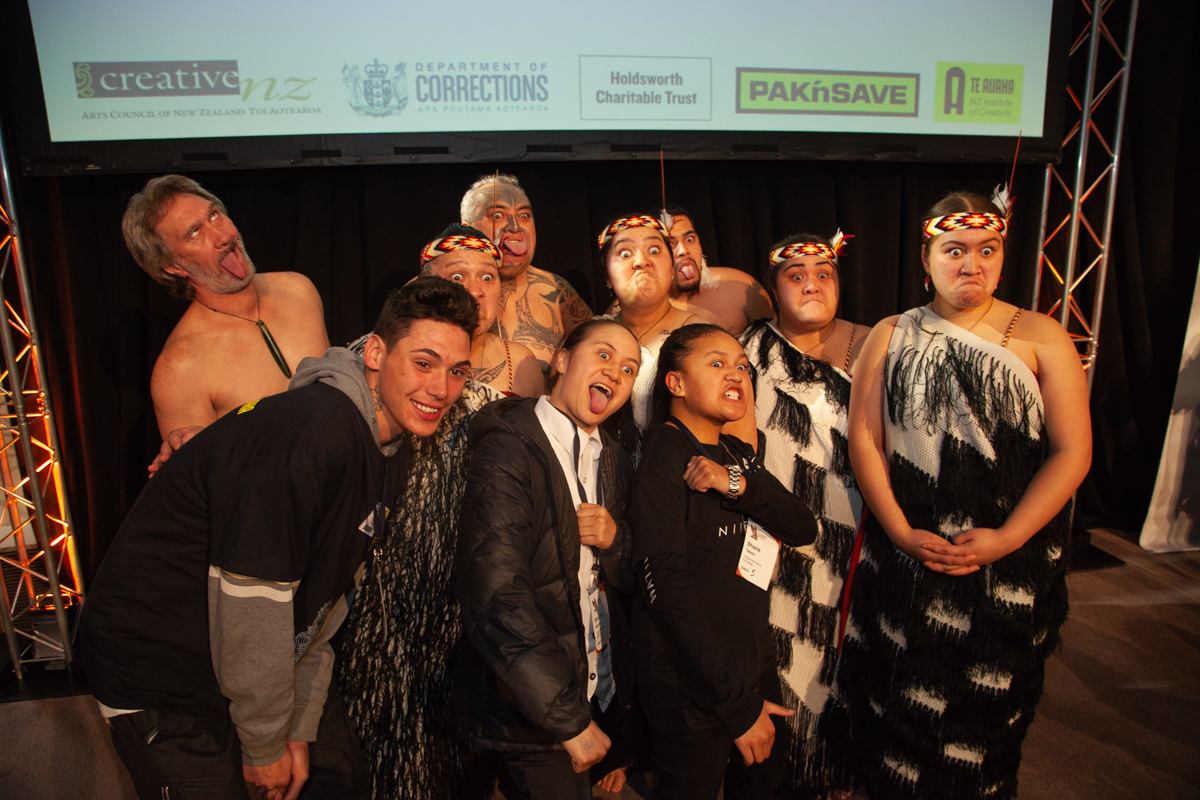 A dancer challenging perceptions about who can dance, a festival building new audiences in the disabled and Deaf communities, a partnership project providing creativity and connections for alienated youth, a creative space in Christchurch providing a pathway to mental health and wellbeing, and leadership in delivering arts programmes in prisons were recognised 1 August at Te Putanga Toi Arts Access Awards 2018, presented in Parliament by Arts Access Aotearoa. Read more
Arts Access Awards 2017 celebrate artistic contributions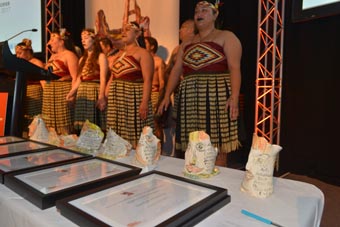 A performing artist who has returned home to New Zealand after many years dancing with a renowned dance company in California, a partnership that resulted in a large tape art mural in central Wellington, a creative space providing a pathway from isolation to social inclusion, and leadership in delivering arts programmes in prisons were recognised on Tuesday 4 July at the Arts Access Awards 2017, presented at Parliament by Arts Access Aotearoa. Read more
Celebrating artistic excellence at Awards 2016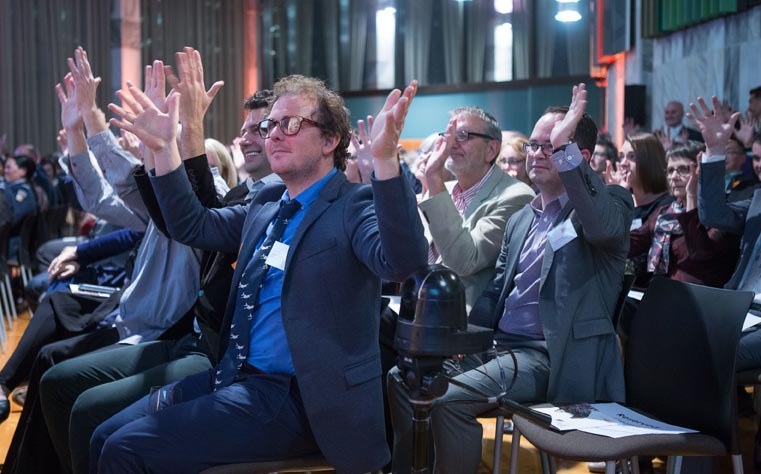 An artist who spent 12 years decorating the wharenui Te Poho o Hiraina in Gisborne, a community circus in central Auckland, partnerships providing artistic opportunities for Deaf and disabled people, and leadership in delivering arts programmes in prisons were recognised on Wednesday 10 August at the Arts Access Awards 2016, presented by Arts Access Aotearoa. Read more
Arts Access Awards 2015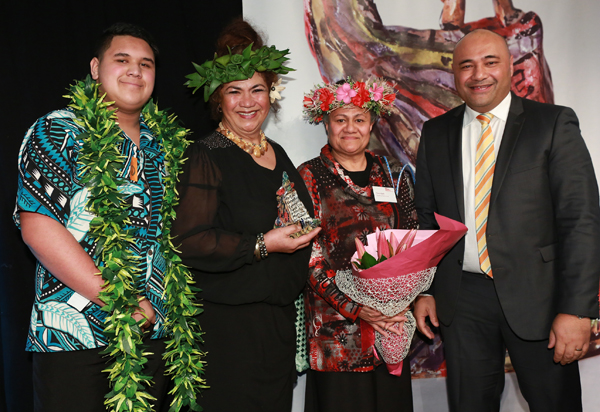 Christchurch's Isaac Theatre Royal Chief Executive, a musical pioneer of Samoan music, an innovative art space engaging with its local community, a vibrant group of Pacific women and prison arts leaders were recognised on 1 July at the Arts Access Awards 2015. Read more
Awards 2014 celebrate artistic contributions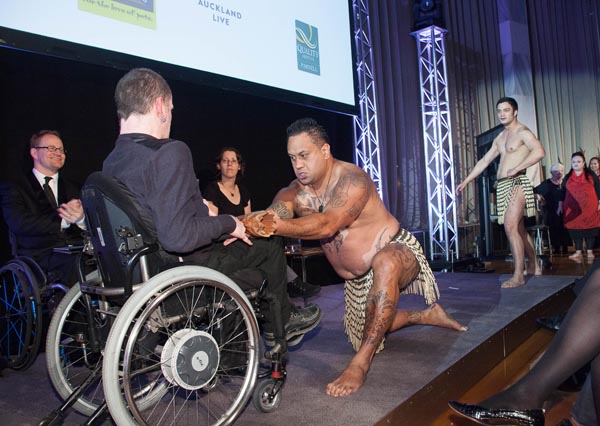 A "clever and quirky artist", a former comedian committed to social change, an innovative art space engaging with its local community, two festivals and prison arts leaders were recognised on 29 July at the Arts Access Awards 2014, presented at Parliament by Arts Access Aotearoa. Read more