News
Arts Access Aotearoa
Artwork from nine prisons in Gate to Plate event
20 September 2017
For the fifth consecutive year, Rimutaka Prison and The Learning Connexion students joined forces to display 30 artworks at the recent Rimutaka Gate to Plate dinner, held as part of the annual Visa Wellington on a Plate.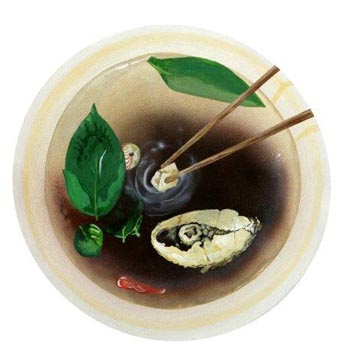 The event is a dinner prepared and served to 240 members of the public over three nights by prisoners who have been mentored by chef Martin Bosley and two guest chefs – James Pask from Whitebait and Kristan Mulcahy from Dillinger's and The Green Man Pub.
The event has become so popular that this year a ballot system had to be introduced to determine who could purchase a ticket.
In addition to the dining experience, visitors got to view an exhibition of artwork by students studying with The Learning Connexion from Corrections facilities. The work was displayed over three days at the College Restaurant at Rimutaka Prison as well as on the menu itself.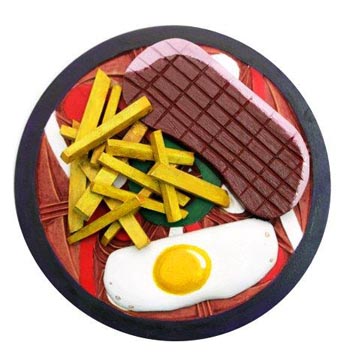 Grant Barriball, Prisoner Mentor from The Learning Connexion says: "It's a great opportunity for students to extend their creative practice by responding to a brief. The feedback we get from students now is that it's an event that they genuinely look forward to."
Students from nine prisons participated and had six weeks to create a piece of artwork especially for this exhibition. For some, it was their first time taking part. *Simon from Tongariro Prison said of his experience, "I would definitely try it again given the chance, as I really pushed myself to make something totally different from what I usually do."
There was also a People's Choice award where diners could vote for their favourite artwork on the night. The artist with the most votes received an art materials voucher.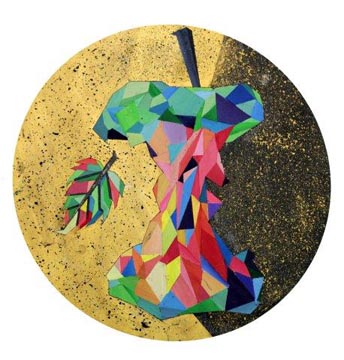 The award went to a piece by *Henry from Rimutaka Prison and featured a detailed, multi-coloured apple core on an iridescent gold background.
This year, more than $1000 was raised from sales of the artwork for the children's charitable trust KidsCan.
Sharon Hall, the Restricted Programmes Coordinator said, "We were overwhelmed with the response from visitors viewing the artwork, who were impressed at the quality of the artworks on display. We could have sold many of the works multiple times over."
*Not their real names