Blog
Arts Access Aotearoa
Over the years, young people have received recognition in Arts Access Aotearoa's Te Putanga Toi Arts Access Awards – people like Jacob Dombroski, Duncan Armstrong, Yaniv Janson, and those involved in the Humans of Hendo project and the Kākano Youth Arts Collective. They are always inspiring, engaging and impressive.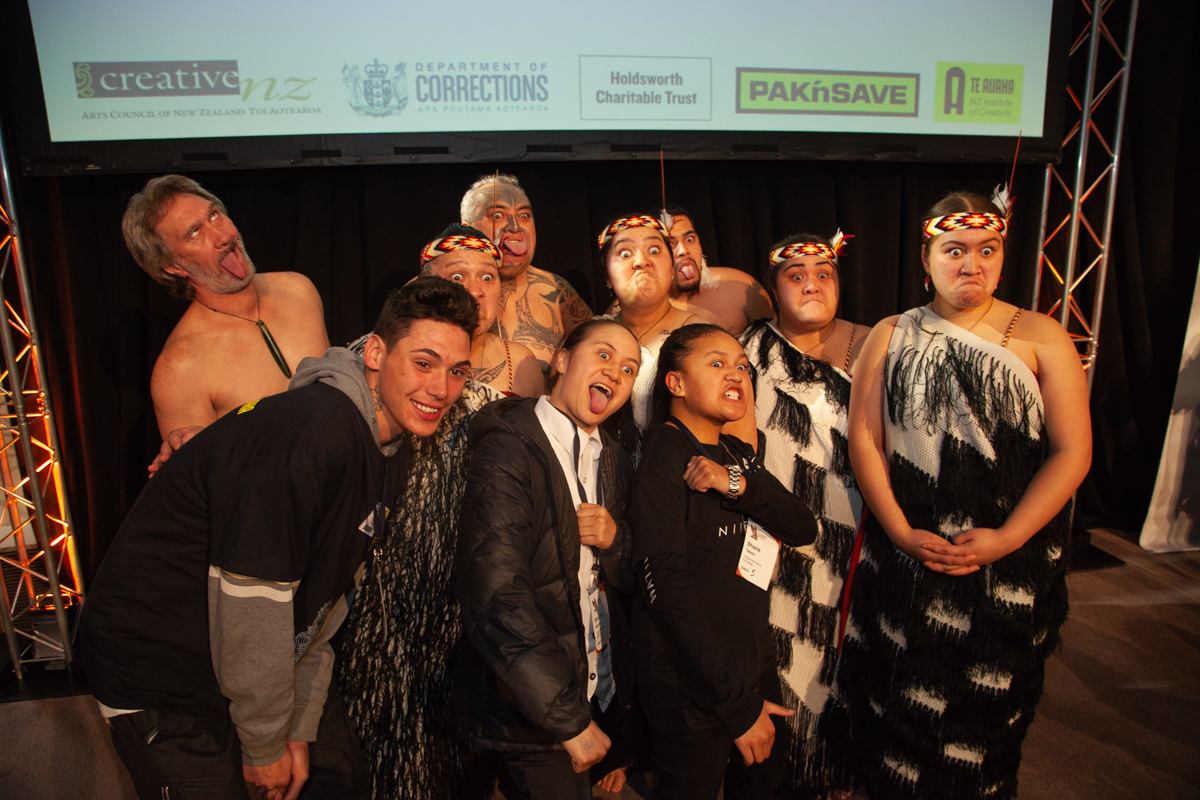 This year, Arts Access Aotearoa is supporting the national youth organisation Ara Taiohi during Youth Week 2021 from 8 to 16 May. Our support is all about promoting the importance of the arts and creativity in the lives of young people who face barriers to participation.
One of the creative activities is a nationwide paper-weaving project, inviting young people to express their strengths on strips of paper, card or material (preferred measurements: length 21cm x height 4cm) through drawing, writing or colouring.
Ara Taiohi will then work with a rangatahi rōpū from Carterton to weave together all the contributions. The resulting work will be a visual representation of the 2021 theme "We're Stronger Together!"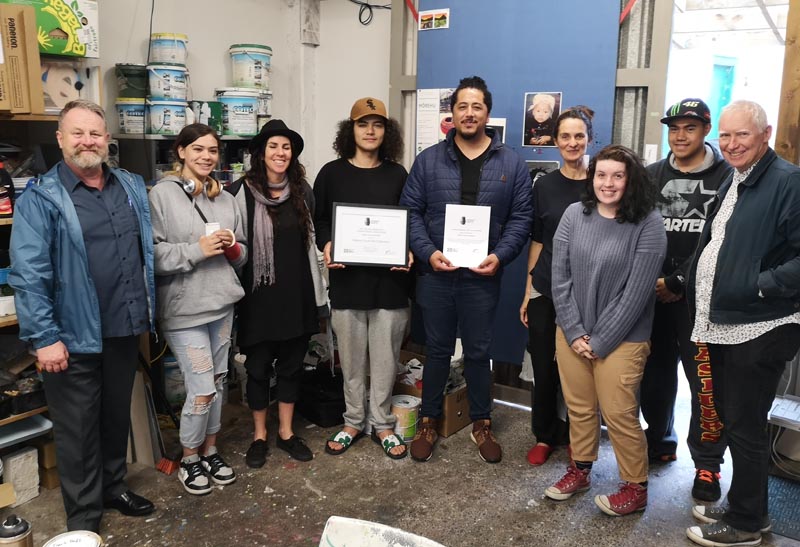 In particular, we're keen to promote Youth Week 2021 to young people (defined as people between the ages of 12 and 24) who make art in many of our creative spaces around the country. Please let us know about your young artists and if they would like to be involved in #youthweeknz so we can profile their achievements.
One of the creative spaces participating in this national event is Circability, which is holding an inclusive, three-day Youth Circus Festival from 7 to 9 May in Auckland. Friday will be a day of workshops in schools with professional circus artists, and Saturday will be a free day of workshops, performances and guest speakers. Sunday will be a day of masterclasses and career development.
An example of a young performing artist also doing something fantastic is Lily Harper, a Palmerston North actor who has Down syndrome. Lily plays the main character, Mattie, in the play Up Down Girl, opening at Circa Theatre in Wellington on 20 April.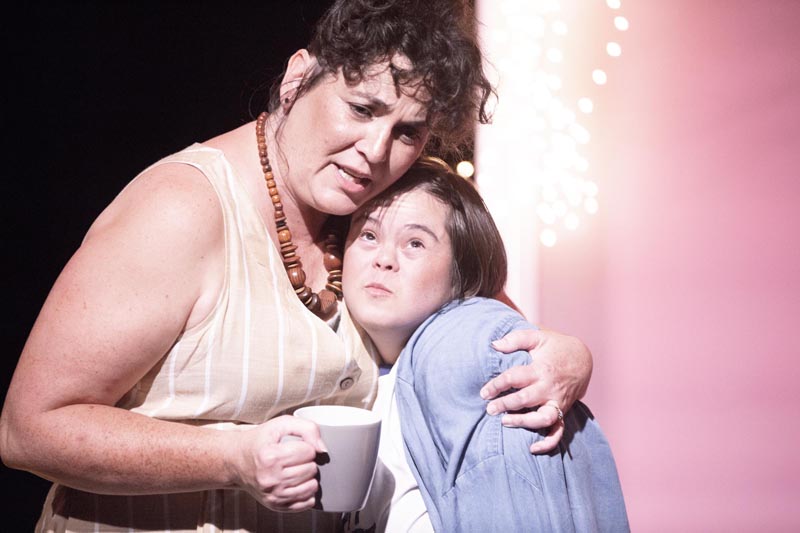 Lily wanted to be a star and also share her character's story. Theatre practitioner Nathan Mudge recognised her talent and together, they started planning a production that would give Lily the opportunity to shine. Arts Access Aotearoa staff are looking forward to going to the accessible performances: an audio described performance on 25 April, a relaxed performance on 27 April, and a sign interpreted performance on 1 May. I enjoyed listening to Lynn Freeman of RNZ's Standing Room Only programme where she interviews Lily and Nathan. You can also read the story on our website called Award-winning show heads to Wellington.
Creative Spaces Initiative
The past month has been a busy, exciting time for Arts Access Aotearoa. Our two funding advisors, Hannah and Benedict, have been supporting and advising creative spaces about their funding applications to Manatū Taonga Ministry for Culture and Heritage's $18 million fund over three years, aimed specifically at creative spaces. You can read more about this Creative Spaces Initiative
Manatū Taonga partnered with Arts Access Aotearoa to support the application process and the recipients over the longer-term. We're very pleased to be working with Manatū Taonga on this Creative Spaces Initiative. The first funding round has closed; applications are being assessed; and Manatū Taonga expects to communicate the round one decisions to applicants from late April.
The second round of applications is expected to open in early May.
Also gathering momentum are Te Putanga Toi Arts Access Awards 2021. We were pleased at the response to our call for nominations and received a total of 43 nominations.
The judging process has now begun. I am one of the members of the judging panels, which assess the nominations and make the final decisions. Every year, I enjoy reading about often innovative, excellent individuals, projects and places. Thank you, everyone, for submitting your nominations.