News
Arts Access Aotearoa
Circa play accessible to Deaf community
22 April 2013
A sign interpreted performance targeting Wellington's Deaf community will be offered for the first time in Circa Theatre's history on Friday 3 May.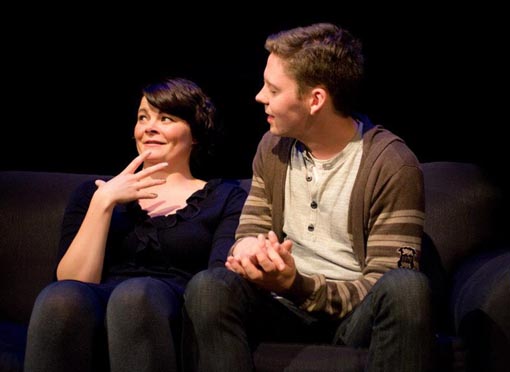 The play, Tribes, is about a middle-class, opinionated London family. One of its members is Billy, who was born Deaf. Billy can lipread but has never learned to sign.
In a family obsessed with language, Billy is the only one who really listens.
And then he meets Sylvia, who can hear but is gradually losing her hearing. Sylvia, who learned to sign because her parents are Deaf, teaches Billy sign language.
The sign interpreted performance is sponsored by the J R McKenzie Trust Deaf Development Fund, an initiative supporting projects that contribute to the development of the New Zealand Deaf community.
A crash course in NZSL
Paul Waggott and Erin Banks, the two actors who sign in the play, both took a crash course in New Zealand Sign Language in preparation for the play where they portray the characters of Billy and Sylvia.
Paul and Erin say that before they started rehearsing Tribes they had little knowledge of what it was to be Deaf. After spending nine weeks learning sign language from deaf studies tutor Mark Berry, the two actors say that they have learned to become more active listeners.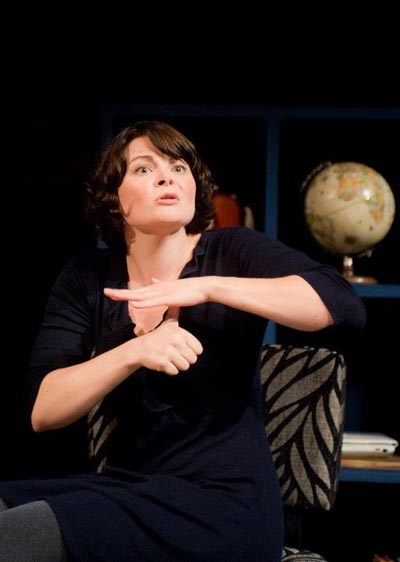 Mark Berry, NZSL teacher at Victoria University says that Tribes depicts experiences that many Deaf and hearing impaired people can relate to. "I am very excited to see the NZSL interpreted performance and think it will be a great event for the Wellington Deaf community, who don't get to see interpreted theatre very often."
New Zealand Sign Language interpreters Elinor Cuttiford and Saran Goldie-Anderson will interpret Tribes.
Saran says that preparation for the play was challenging and technical. "It took a team of four people to interpret the script as closely as possible. There are a lot of words in the play, and a lot of characters talking over each other. It took us a lot of practice and was a huge team effort.
"I think the Deaf community will appreciate and understand the play in a way the mainstream hearing community may not. It is very easy to relate and is a shared experience that may be quite eye-opening to the hearing community."
Tribes runs until 4 May, with the NZSL interpreted performance at 8pm on 3 May at Circa Theatre, 1 Taranaki Street, Wellington waterfront. To book for the sign interpreted performance, email circa@circa.co.nz and say that you would like to sit in the designated NZSL section. Tickets are $46 per adults and concessions (including Deaf and hearing impaired patrons attending the signed performance) are $38. For more information visit the Circa Theatre website. This performance is open to the general public.