News
Arts Access Aotearoa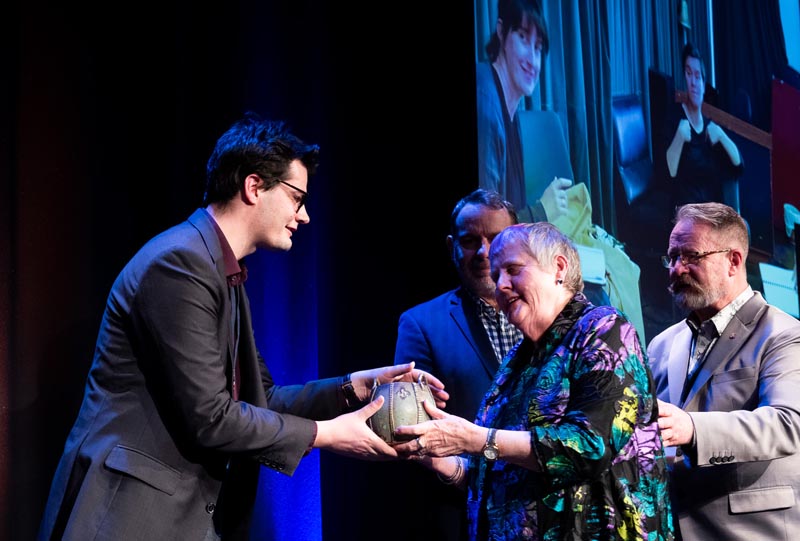 Demand for Circa Theatre's accessible shows has increased significantly since the Wellington theatre company's first audio-described performance of Roger Hall's Four Flat Whites in Italy for an audience of blind and low vision people in 2011.
More than 110 people from the Deaf community attended the 2020 New Zealand Sign Language (NZSL) interpreted performance of the popular pantomime Cinderella – more than double the previous record of 50 people who attended the sign interpreted performance of the 2019 pantomime, Alice in Wonderland.
"It was the largest-ever NZSL audience in New Zealand, according to the Deaf comunity and our interpreters," says the theatre's Accessibility Manager James Cain.
Increase in demand for accessible performances
Demand for the other accessible shows the theatre offers – audio described shows and relaxed peformances for people with autism, sensory communication or learning disabilities – has also grown.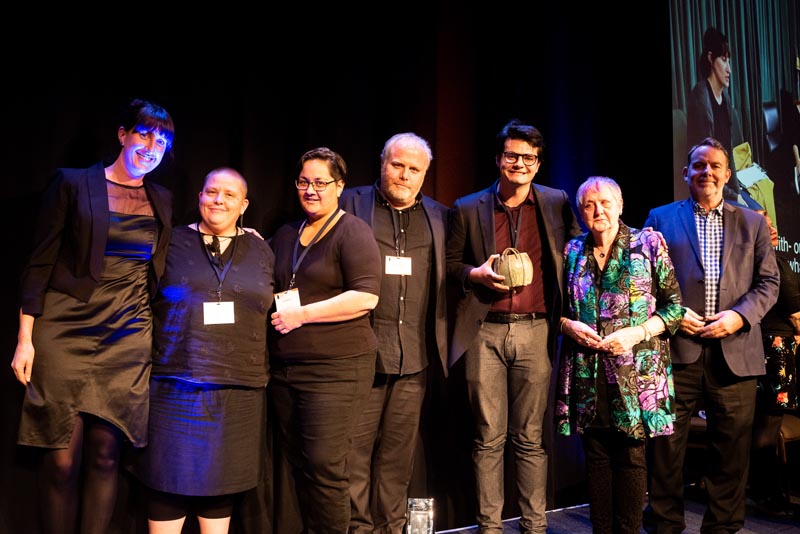 In October last year, for example, the theatre held its first sell-out relaxed performance, with about 90 people attending the drag musical extravaganza, The Glitter Garden.
The theatre reduced the noise level of the music and turned the lights up to accommodate the sensory needs of the audience. They also limited the number of seats available to allow audience members to move around or change seats if they needed to.
The response from the audience was extremely positive.
"We got some really glowing comments," James says. "It was a great experience for the actors too. It's a different experience from the traditional show but they found it exhilarating to be able to share the show with the audience, and see that they felt comfortable in a space many might otherwise find difficult to be in."
Best accessibility practices
Circa is committed to staging at least four accessible performances a year. It has also worked with accessibility promotion organisation Be. Lab to make sure Circa maintains up-to-date knowledge of best accessibility practices for staff and ensure the venue is as accessible as possible for all audiences.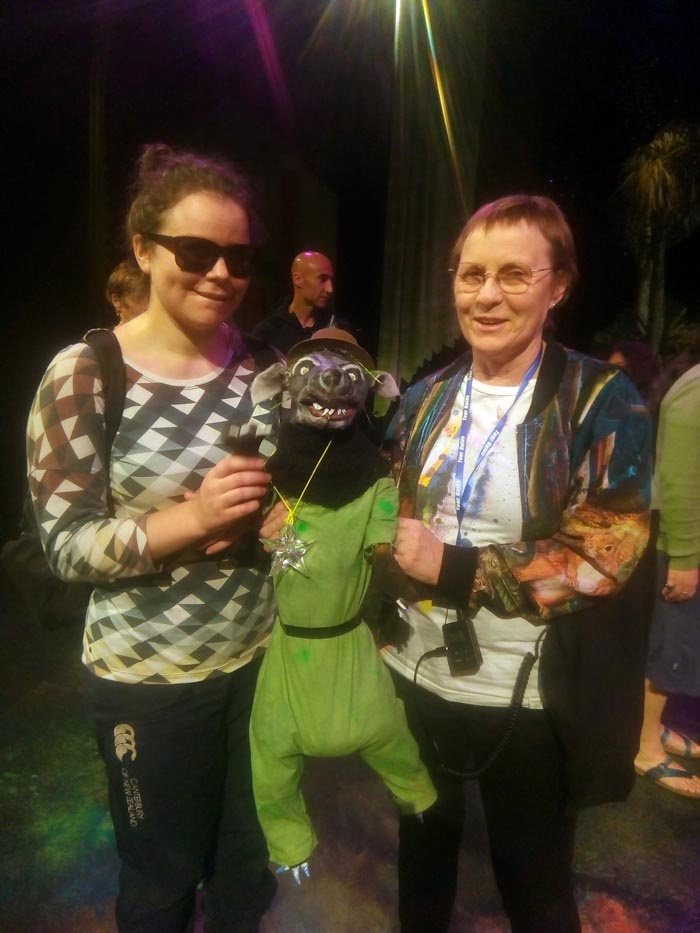 Circa's commitment to accessibility was recognised in Te Putanga Toi Arts Access Awards 2021 on Monday 5 July, when it received the Creative New Zealand Arts Access Arts For All Award, worth $4000.
In their comments, the judges said: "A standing ovation to Circa Theatre for its long-term commitment and journey to becoming more accessible and inclusive. Its accessibility policy, dedicated staff and programming of accessible shows are outstanding features. Attracting 110 patrons associated with NZSL to its Cinderella pantomime and the growing numbers of disabled patrons to its accessible shows reflect the strong relationships it's building with these communities. Simply outstanding!"
Accessible performances in the arts are becoming increasingly the norm as more theatres and performing artists make a commitment to reaching audiences with hearing, vision and other disabilities.
Sharing information with Arts For All Network members
A member of the Arts For All Wellington Network, Circa shares information and learning with several other organisations involved in accessible performance, including the Royal New Zealand Ballet and the Tim Bray Theatre Company in Auckland, a pioneer in providing access to theatre for Deaf and disabled children.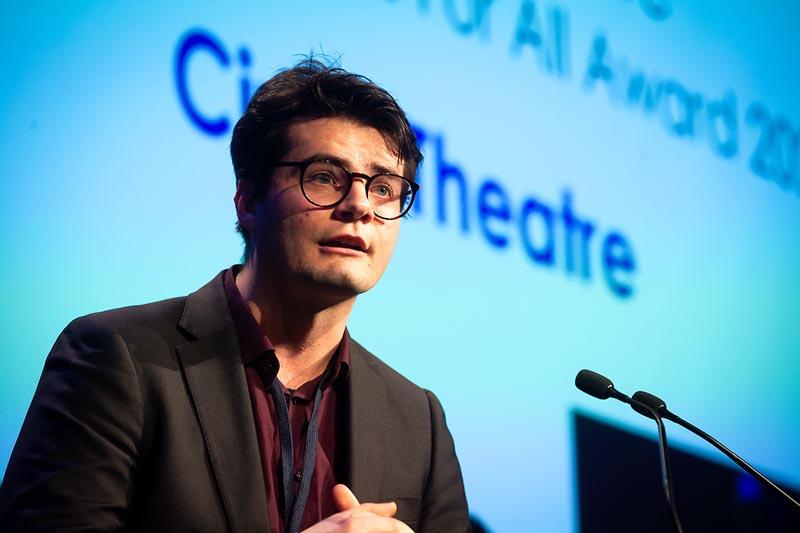 "We learn from the others and share resources," James says. "Ultimately, it's about everyone being able to come to the theatre and have a wonderful time."
Preparing for an accessible show such as a NZSL interpreted performance requires additional preparation. The interpreters study the script closely beforehand and, in the case of hearing signers, rehearse along with a live performance that's transmitted to a sound-proof upstairs room through special speakers known as tannoy speakers.
For the Cinderella pantomime, Circa built a mini-stage for the signers to stand on. This meant they were centre-stage where they could be easily seen rather than standing off to the side as they had in previous NZSL interpreted shows.
"It meant the audience didn't have to move their heads as if they were watching a tennis match. We were in the show itself," says interpreter Kellye Bensley.
Actors learned NZSL
The actors also learned some sign language, which they incorporated into that night's performance.
Circa's efforts were much appreciated by the audience members, including Deaf patron Joanne Becker.
"From start to end, Circa has made it easy for the Deaf community," she wrote in a letter of commendation to the theatre. "From being able to book a ticket to turning up on the night to buy tickets, to having friendly staff that were easy to communicate with, and then to watching the actual show, everything was really well done. It is clear that the interpreters involved in the performance have committed to the performance and interpret to a very high standard."