News
Arts Access Aotearoa
Collaborations with the Christchurch Symphony Orchestra, a three-day residency with two secondary schools, and performances in the community are among the projects marking Christchurch creative space Jolt's twentieth anniversary celebrations.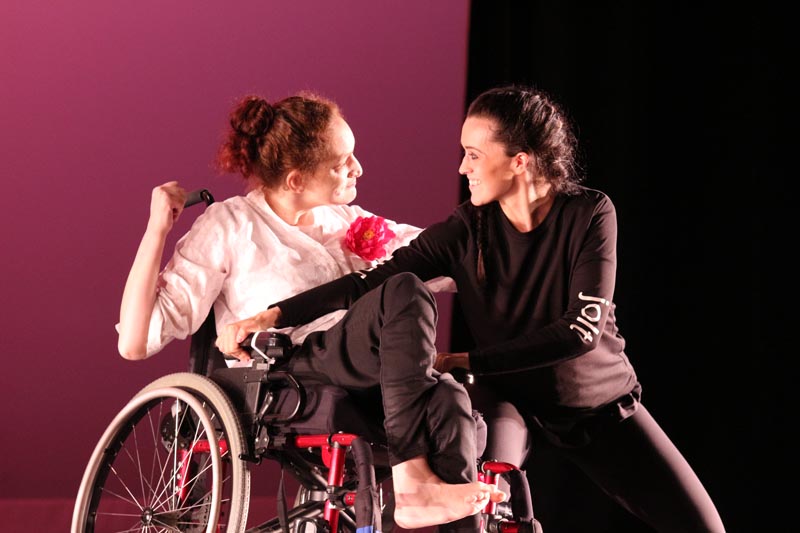 The centrepiece of the celebrations will be its biennial show at the new Cashmere Theatre on October 4 and 5. The show will feature all 130 Jolt dancers, and celebrate disability and community.
Artistic Director Lyn Cotton says, "The show this year is simply called Ataahua – Beautiful. We will be taking time to look back, remember the people we have lost and thank everyone who has been on the journey with us."
Lyn, who founded Jolt in 2001, describes Jolt as a grassroots dance company.
"Our high-quality, innovative programmes were built from the ground up, working with our dancers and investing in the quality of our teaching," Lyn says.
"What excites me most is the potential for new ideas. Ideas driven by our dancers and our staff.
"I still like to create my own work, but I see my key role as supporting and growing our community. All our teachers have the potential to create their own diverse, vibrant projects that will impact on a wider scale than I alone could impact.
"Strength lies in community; it also means sustainability and greater diversity and richness in the work being created."
Highlights of being part of Jolt
When asked what she enjoys most about being part of Jolt, Lyn says it's working with the dancers, dreaming up new projects, mentoring Jolt tutors, and sharing ideas and resources with others.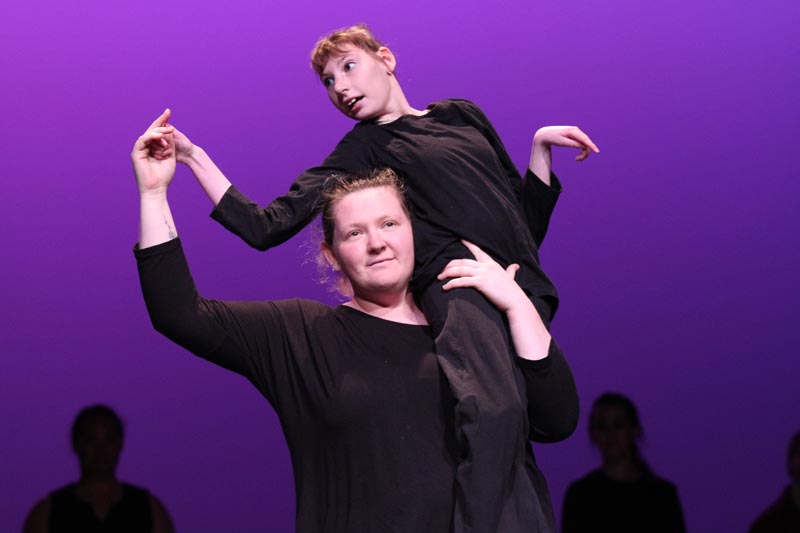 "But if I had to choose one thing it would be teaching. I love the sense of discovery that teaching inclusive dance offers – the opportunity to find a shared space with someone else, a new rhythm of moving, ways of communicating that rely on different senses, and the opportunity to connect that is both simple and profound."
Lyn says that over the years Jolt has developed organically.
"When I first started Jolt in 2001 it was one small class and I had no idea it would grow to what it is today. There was never a grand plan, we only ever took the next step that we felt our dancers needed.
"I have been fortunate to have been surrounded by intuitive, kind and hardworking people who have shared a vision of the world that sees disability and difference as strength. Their input and the inspiration of the dancers lie at the heart of Jolt."
Creative solutions in response to Covid-19
Last year Jolt had to come up with some creative solutions to keep operating under Covid-19 restrictions.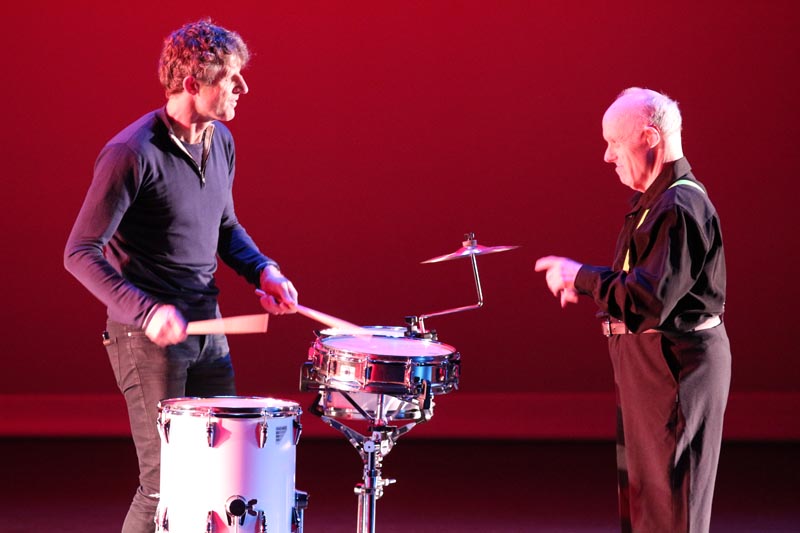 "Initially during level 4 lockdown we created dance-a-day videos," Lyn recalls. "Every day one of the Jolt tutors and dancers videoed themselves, and often their families and pets, doing one of our Jolt activities and we shared on our Facebook page. We also created a Jolt Spotify playlist so people could dance at home.
"In term two, we ran all our classes via Zoom. We made contact with everyone and worked hard to liaise with families and community homes to get people online. We didn't manage to get everyone, but what was wonderful was that we brought in people we hadn't expected. Siblings, parents, grandparents, support workers and flatmates joined in. We all got to see into each other's worlds in a new way."
Jolt's 2021 programme includes:
Jolt Interactive performing a multi-sensory, interactive work, Song, with three CSO musicians, in April.
Jolt Youth and CSO collaborating on a performance in June. Jolt Youth will perform a dance to Vivaldi's Four Seasons, played by the CSO musicians.
a three-day residency with CSO at Avonside/Shirley Boys' High School in September.
a planned tour of a short film, Sam, and performance work Takiwatanga later in the year.
a performance work to be taken into Pasifika communities, funded by the One Cup Club fundraising project.
new community classes taught by Move trainees – disabled dance tutors.
a pilot programme for a new Jolt fitness class for socially isolated teenagers.