Article
Arts Access Aotearoa
Documentary theatre a tool to record prisoners' voices
26 February 2019
Interest from men in Auckland Prison to share their stories on stage has prompted a documentary theatre project, to be developed over the next few months.
The man leading the project is Dr Rand Hazou, a lecturer in theatre at Massey University on the North Shore. He's been facilitating theatre workshops and performances at Auckland Prison since 2016, starting with a workshop in one of the prison's therapeutic units based on the Shakespearean tragedy Hamlet.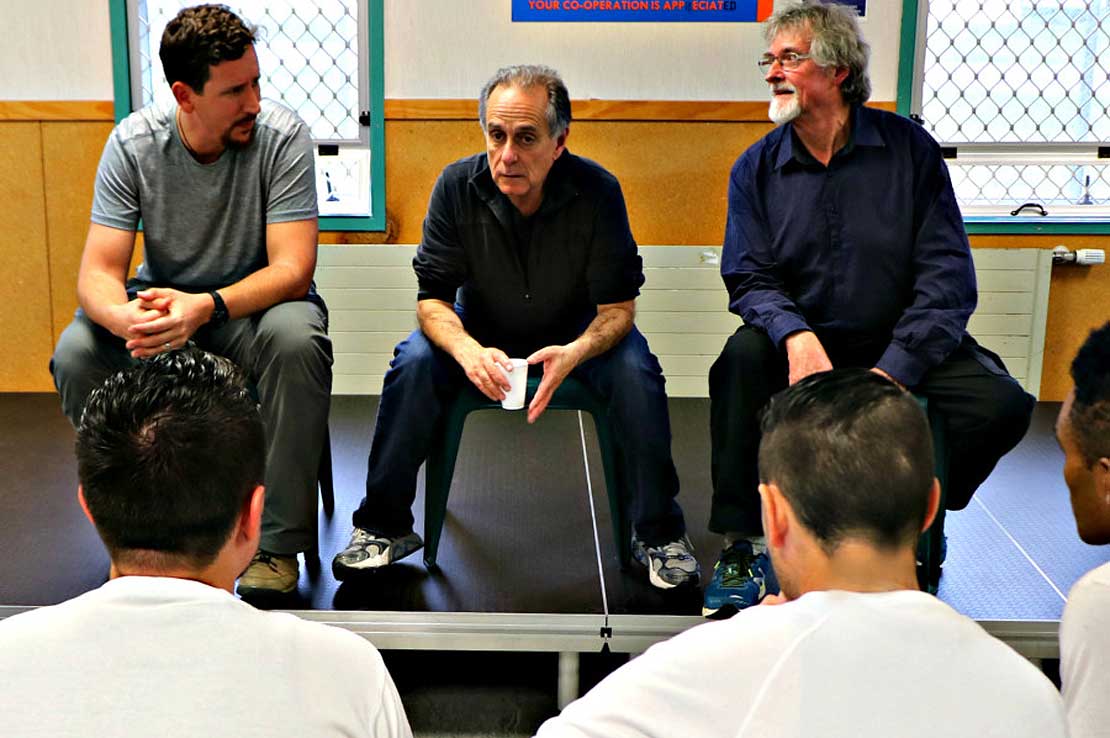 With storyteller and Howard League volunteer the late Derek Gordon, Rand continued to facilitate workshops at Auckland Prison on mask and physical theatre, storytelling and scriptwriting.
In 2017, he organised the visit of Canadian theatre practitioner David Diamond to Auckland Prison. Over two days, David led a workshop with ten prisoners, using the "forum theatre" approach popularised by Brazilian theatre practitioner Augusta Boal in the 1970s.
The men devised and performed three short plays to an invited audience, exploring solutions to challenges they faced in prison such as isolation and mental health.
At the end of the project, the men expressed an interest in working on a text. Rand and Derek suggested a Greek tragedy and the next project was a production of Puppet Antigone, performed in December 2017.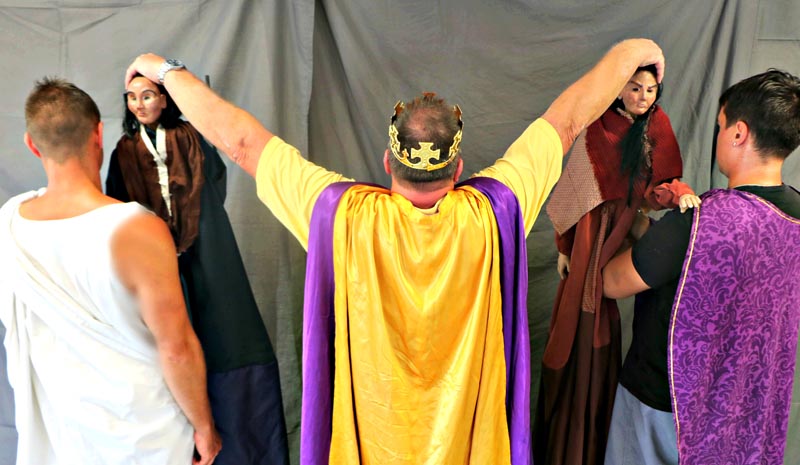 The prisoners then said they were keen to develop a play based on their own experiences.
In response to their interest in theatre, Rand will work with a group of men in the low-security unit on this latest project, tentatively called The Prison Voices Project. There are two parts to the project: producing a documentary theatre work and also creating an audio work or radio drama.
"I'll be directing the documentary theatre piece and working with ten to 15 prisoners," Rand says. "This involves conducting and transcribing interviews with the men, which will become the source material for a play.
"The genre of documentary theatre is well-developed. It's a really useful tool to give people the chance to have their voices recorded and to be heard."
Funding from the Creative Communities Scheme means that he can employ experienced playwright Stuart Hoar to shape the recorded interviews into a script that the men will then rehearse and perform to an audience in Auckland Prison.
Reaching a wider audience beyond the bars
The second part of The Prison Voices Project is a collaboration with Dr Sarah Woodland from Griffith University in Brisbane. She will edit the recorded interviews into an audio work or radio drama.
"This is an exciting way that the men's voices can reach a wider audience beyond the bars and we hope to launch this work at a symposium Massey is hosting in September," Rand says.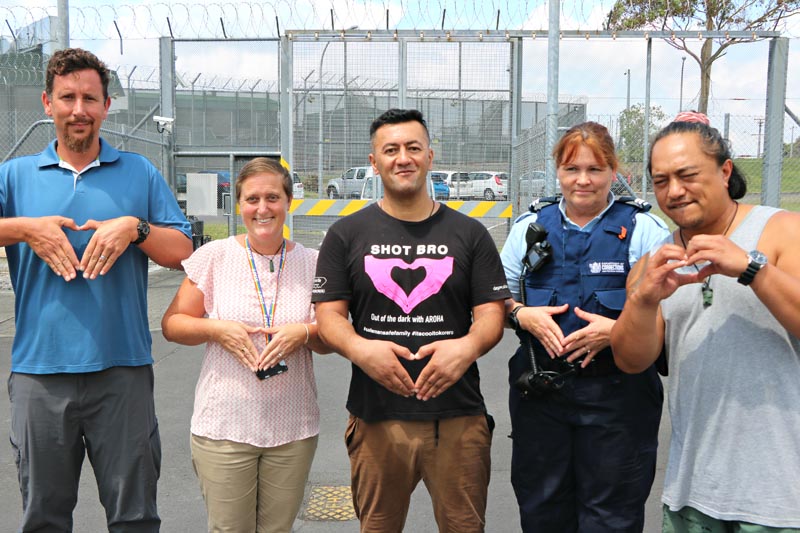 Rand says he is particularly interested in giving people a voice to make their "invisible" stories and experiences visible.
"I also believe that everyone should have access to arts and culture because it's a basic human right. Theatre can be a powerful way to highlight issues that are relevant to the prison community.
"The process of making theatre and then presenting it to an audience develops emotional, physical and literacy skills. It also builds confidence and provides a sense of achievement when they perform to an audience."
The second major event that Rand is organising this year is the Performing Arts and Justice Symposium, hosted by Massey University in Auckland from 5 to 6 September. Arts Access Aotearoa is supporting the symposium, along with The University of Auckland and Griffith University.
Symposium to explore role of performing arts in criminal justice sector
The symposium will bring together academics, practitioners and justice professionals to explore the role of theatre and the performing arts within New Zealand's criminal justice sector and internationally.Earlier this month, Rand facilitated Rob Mokaraka's visit to Auckland Prison to present his one-man, autobiographical play Shot Bro' – Confessions of a Depressed Bullet. Over three days, Rob performed the work in three units, including the low-security unit from which Rand hopes to recruit a dozen men interested in becoming involved in the documentary theatre project.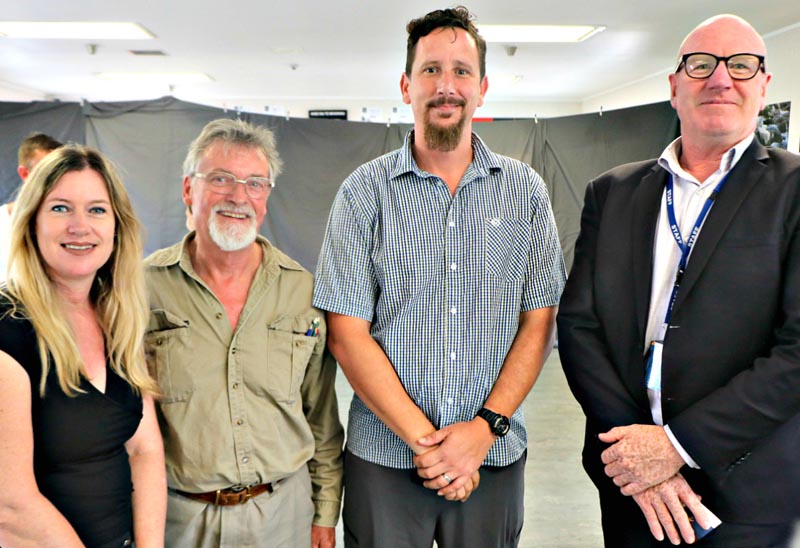 He says Rob's performance was a way to engage the men in discussing and thinking about mental health and depression – a topic that featured in the David Diamond workshops back in 2017.
Simon Chaplin, Assistant Prison Director, says theatre in prisons provides opportunities prisoners to "do" therapy rather than "talk" therapy.
"Through theatre, the men in our care express their stories in ways that benefit themselves and others, along with gaining confidence and self-belief. Unit staff report that the men engaged in theatre projects have greater self-awareness and the ability to communicate effectively. They also say this has a calming effect on the unit.
"I saw the men's response to Rob Mokaraka's performance as he explored the darkest and deepest of human emotions and experience. It resonated with the men and feedback from both the prisoners and staff during the wānanga that followed each performance shows how Rob's message of hope, love and connectedness was received through theatre in ways that possibly may not have been able to be received or talked about via other forums."