News
Arts Access Aotearoa
Hamilton theatre company Equal Voices Arts is featured on the latest episode of UK podcast The Green Room. The Green Room is an accessible video podcast series celebrating the work and telling the stories of Deaf, disabled, or neurodiverse artists and their allies in the performing arts.
The podcast is produced by STRIVE, a collective of accessible theatre companies The DH Ensemble and Hot Coals Productions. It aims to engage and empower theatre-makers to be more confident to make small (or big) steps towards integrating access in their work. It is fully accessible, with spoken English, British Sign Language, captions and integrated audio description.
In the podcast, Equal Voices Arts is represented by its Artistic Director, Dr Laura Haughey, and its NZSL consultant and manager, Rachel Turner.
Rachel says the company always starts with the body and NZSL. "That way, the main language in the space is NZSL, and the company's work is firmly rooted in Deaf culture. As the first language user, I make sure all our language choices are rooted in NZSL, which inspires the physical score and the choreography for our work. Our work is very movement focussed, so we've developed a theatrical language that's a fusion of physical theatre, dance and NZSL."
Laura says the company e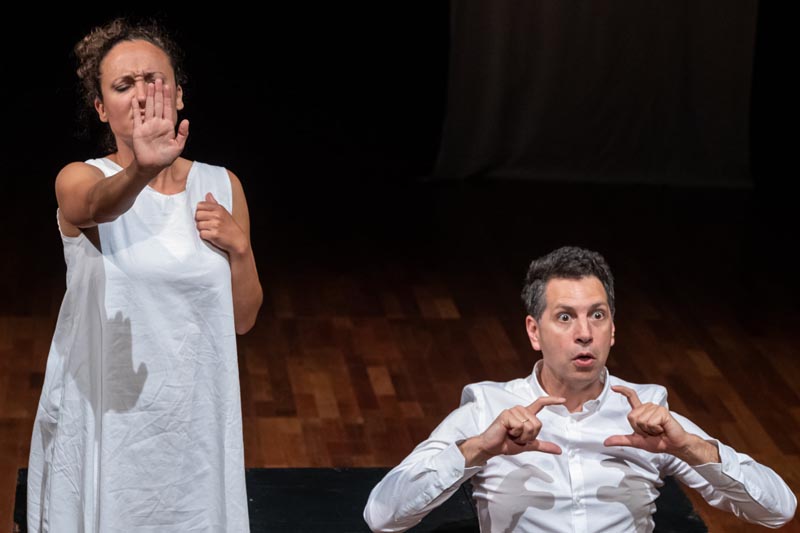 njoys creating a shared space accessible to both Deaf and hearing people.
"We place NZSL on stage with spoken English with equal status. That's the most important thing we do. In all our productions, NZSL and English are not directly translated but they're given the same priority on stage. So we say they're explored on an equal, although not identical, basis.
"Not everything that is signed is spoken, not everything that is spoken is signed but overall, the dramaturgs weave together to provide an accessible experience for both Deaf and hearing audiences.
"That way, we can play with the narratives for each community, and respect their very different cultural experiences and diversity. And we feel that this placement of language also puts forward a strong political statement of equality."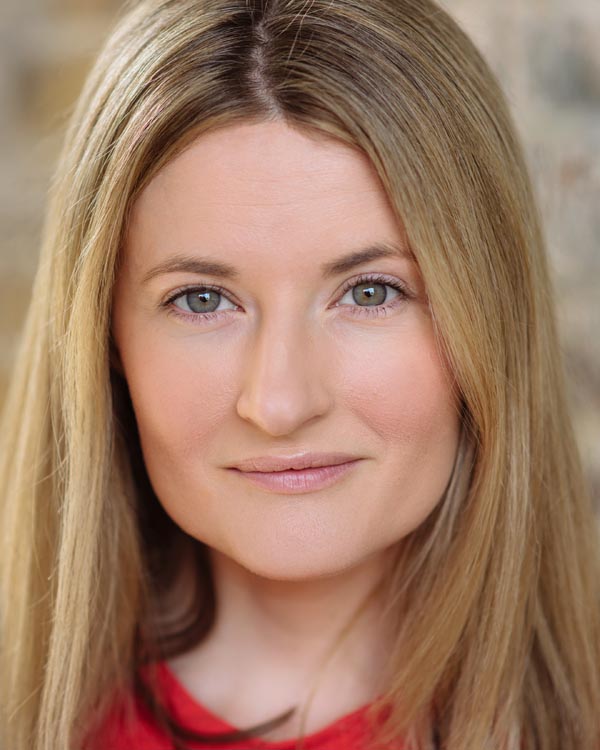 Erin Siobhan Hutching of The DH Ensemble says the company is excited by Equal Voices Arts' work. "They are very similar in ethos to The DH Ensemble in that they're led by Deaf and hearing artists and creates theatre through visual storytelling, where spoken English and sign language are treated equally.
"We think British audiences will be fascinated to learn how different the inclusive arts sector is in New Zealand, as well as how the industry has coped in a country which has managed COVID-19 far better than most."
Erin, a New Zealander who now lives in the UK, hosted the interview using a mixture of British and New Zealand sign languages. The two signed languages are similar enough for this conversation to be understood by speakers of either language, with some clarifications along the way. The podcast has three sign language interpreters to support access for Deaf and hearing interviewees and audiences.
For more information about the podcast, and to tune in, visit STRIVE's website. A playlist of all the podcast episodes can also be found on YouTube.