Article
Arts Access Aotearoa
Examples of Creative Communities Scheme grants
5 February 2016
By Andrea Moxham
Every year, the Creative Communities Scheme supports approximately 1800 community arts projects throughout New Zealand with $3.1 million of Creative New Zealand's funding. We highlight just three recent arts projects that support diversity, disability, access and participation.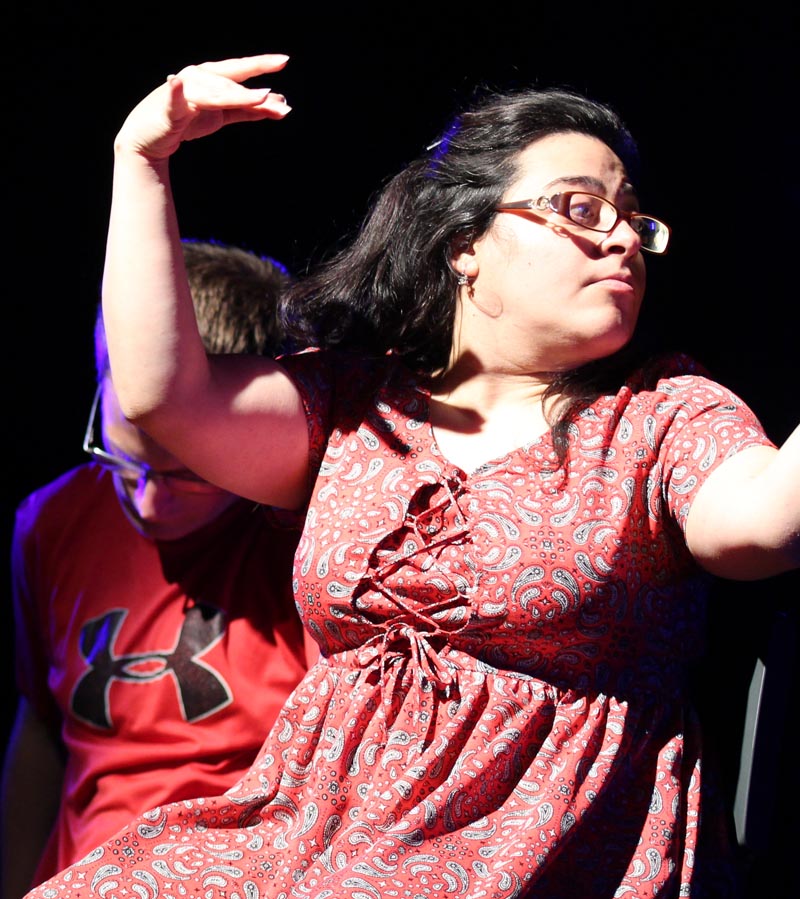 The scheme is a partnership between Creative New Zealand and local government. Creative New Zealand oversees the scheme and provides the funding. The grants are administered through 67 local councils.
For more information and application deadlines in your region, please visit your council website.
Projects don't need to be large or extensive, and grants range from $200 through to approximately $5000. On this page, we feature recent arts projects that have enabled access, particularly for people in the disability sector and Deaf community.
Integrated theatre in Rangiora
IHC North Canterbury received $4025 from the Creative Communities Scheme administered by the Waimakariri District Council for Both Sides of Our World, an integrated theatre production held in Rangiora Town Hall on 28 November 2015. It involved performers from IDEA Services, the Rangiora Community Choir, the Dale Hartly School of Speech and Drama, Defy dance group, and jazz dancers and soloists.
Kay Pearce, Chairperson of the IHC North Canterbury Association, says the production was a huge undertaking and ticked all the boxes of "strengthening our community connections", and "increasing our profile in our community".
"The money was absolutely fantastic and without it we couldn't even consider doing it," she says. "There was one girl who featured on stage. She was shy and had difficulty looking you in the eye when you were talking. On the stage she absolutely owned it. I had tears in my eyes on more than one occasion, so how can you put a money value on that?"
End-of-year StarJam
StarJam Charitable Trust received $4603.78 for venue hire for its 2014 Auckland end-of-year celebration and $3000 for venue hire for its Wellington end-of-year celebration. This came from the Creative Communities Scheme administered by Auckland Council and Wellington City Council.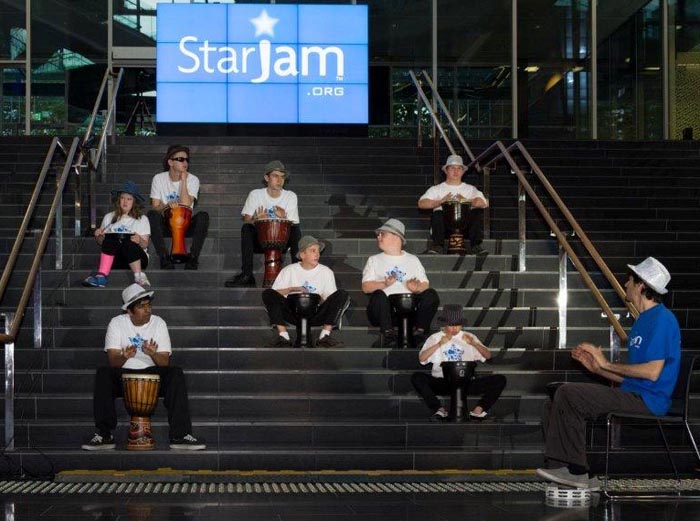 "The shows offer young people with disabilities, called Jammers, the opportunity to be a star. Just as importantly, it gives audiences the opportunity to understand diversity and acceptance," Mary Ansell, CEO of StarJam, says. "And the Jammers get to show the world what they can do – not what they can't do.
"Audiences appreciated the fact that Jammers could sit in the audience and be entertained by their peers."
Mary says the Creative Communities Scheme is "absolutely integral" and means the organisation doesn't have funding taken from their day-to-day activities such as free workshops. Getting funding to support the venue hire meant that Jammers were seen by the audience, and could showcase their talents. The venue also provided access to wheelchair users.
Inclusive workshops in Auckland
Circability Trust received a $5000 grant from the Creative Communities Scheme, administered by the Auckland Council, to hold inclusive circus workshops, displays, interactive games, performances and films at Victoria Park in Auckland for Diversity Week from 8 to 13 November 2015.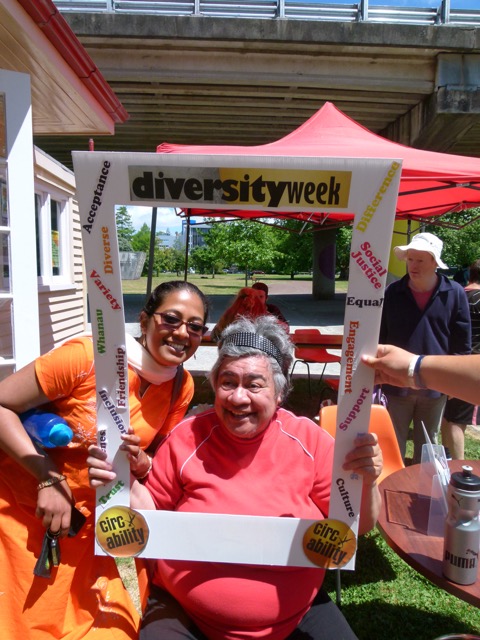 Circability engaged with schools and special needs units in its community and had an inclusive planning team involving disabled people, who decided to put the event on a few weeks earlier than the previous year to beat the Christmas rush.
Project Developer Frances Kelliher of Circability Trust says the week was a great success and they even coped when eight extra vans of people turned up on one day to do the workshop.
Without the grant, Frances says, the event wouldn't have happened. "For a small specific project that stands alone, the grant is ideal. It has a simple application and reporting process, and has a quick turnaround. We've been fortunate to receive Community Scheme grants over the past ten years."
For more information about the Creative Communities Scheme and its support for diversity, disability, access and participation