News
Arts Access Aotearoa
Exploring identities helps rehabilitation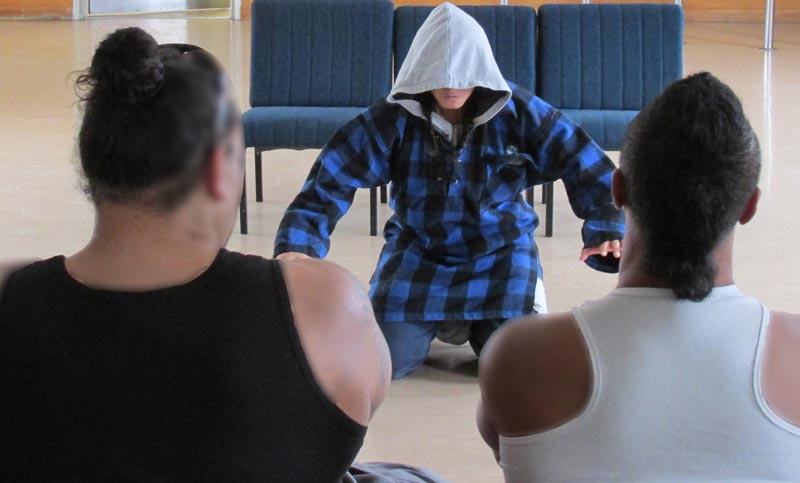 14 April 2016
Exploring identities was the focus for two student actors from Toi Whakaari New Zealand Drama School, who recently performed in Te Whare Manaakitanga Special Treatment Unit at Rimutaka Prison in Upper Hutt.
"The performances explored the actors' identities, including stereotypes that society imposes on different cultures and the stereotypes that we choose to adopt, which the men could relate to," says the unit's senior psychologist, Nicky Perkins.
The content of the performances was chosen to link in with the content of the Special Treatment Unit's Rehabilitative Programme.
The masks we wear
"Through the actors' clever use of humour, physical movement, music, and by playing multiple characters each, the men recognised the metaphorical masks the actors were wearing, and that they too wear masks. It's a topic that we explore as part of the men's treatment in the unit."
The solos, as they are called, were delivered individually by the actors, Chris Alosio and Te Puawaitanga (Puawai) Winterburn. Solos are part of the actors' training, developed over five weeks at the end of their first year of training.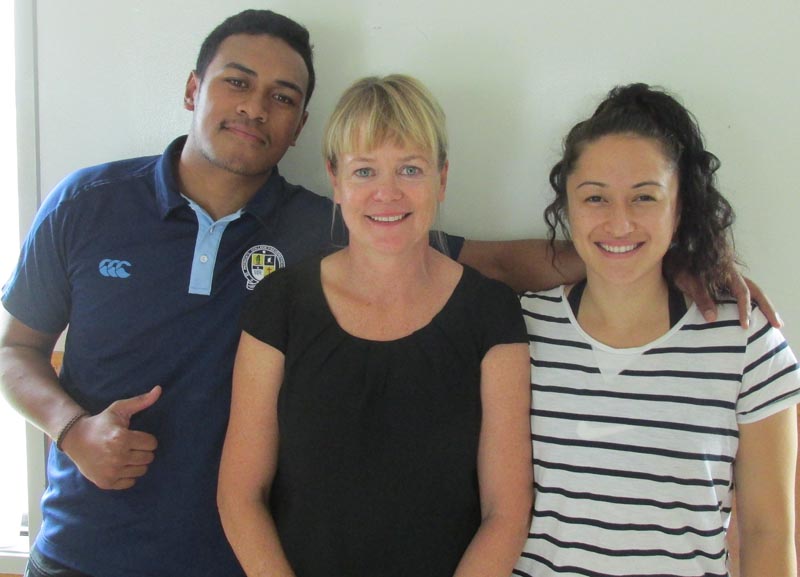 Chris' performance drew on his Samoan heritage, exploring stereotypes and what society expects of someone based on their ethnic background. Playing the roles of an airline pilot, astronaut, newsreader and doctor, his performance highlighted that society does not expect Pacific Island peoples or Māori to be employed in these roles. He asks, "Why not?"
Puawai's performance explored tikanga, whānau, hapū and iwi as well as dynamics on a marae. She used her performance to explore questions about the ways Māori are perceived, categorised and stereotyped by society.
Heather Timms, Toi Whakaari's Director of Actor Training, says the actors gain a lot from the experience of performing in prisons. "It's a strong experience of performing to a non-mainstream audience and an invaluable opportunity to feel the positive effect live performance can have."
Tane (not his real name) was inspired by the performances. "I'm inspired to see young Māori and Pacific Island people doing something positive with their lives."
The Te Whare Manaakitanga Special Treatment Unit runs a programme that is highly successful at reducing offending by participants. The treatment programme assists men to build insight into their patterns of violent and antisocial behaviour, and to develop psychological skills that will help with their rehabilitation and reintegration into the community.
This story was provided by the Department of Corrections.