News
Arts Access Aotearoa
Finding and negotiating your place
25 February 2015
Maggie Gresson is the Executive Director of Artists Alliance, an advocacy and service organisation for visual artists in New Zealand. She is also one of six mentors participating in Arts Access Aotearoa's Creative Spaces Mentor Programme over 2014/2015. Her mentee is Bridget Donohue, Community Support Facilitator – Arts, at the two4nine creative space in Auckland.
Six months into the relationship, we have three questions for Maggie.
Q. What made you take up this mentoring role?
A. Artists Alliance has run a Mentoring Programme since 2005 and so I have seen firsthand the benefits of such a programme. The mentees have made huge strides in their careers, which is the main intention of the programme, I guess.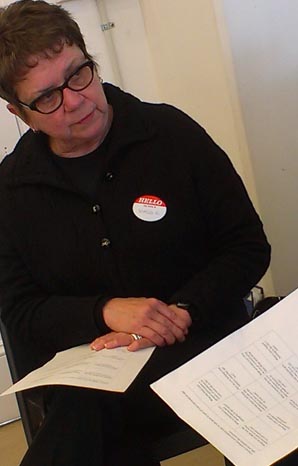 But then we get feedback from the mentors about how valuable they have found the programme in not only learning from their mentee but in the satisfaction gained in assisting someone to succeed. And so I thought it would be a great experience for me to be part of such an exercise.
Q. What skills are you offering your mentee?
A. I like to think I know things that are worth sharing. It is important for a mentor to have a good sense of "the big picture". And then be able to guide the mentee to finding their place within that picture. I think that is one of the big breakthroughs.
At Artists Alliance we run a workshop called Know Your Place! Far from trying to put people in their place, it is to help people to identify their place, which then enables them to learn how to negotiate that place.
I see a mentor's role as enabling the mentee to build knowledge, confidence, expertise and connections.
And I cannot emphasise the importance of connections – or networks – too much. Through networks you can share, collaborate, and give and receive support. It is a two-way street. Invaluable.
As well as having knowledge about the sector, I am very much a glass-half-full person, and I think it is attitude that gets us to where we want to go. Working in the disability sector is challenging at the best of times, so having the right attitude is really important for the person you are mentoring – as well as being important for the artists they are working with.
Q. As a mentor, have you benefited from the relationship? If so, how?
A. I am greatly enjoying getting to know Bridget and gaining an understanding of where she is at and what she wants to achieve. Hopefully I'm providing some suggestions as to thinking and actions that can help her get there.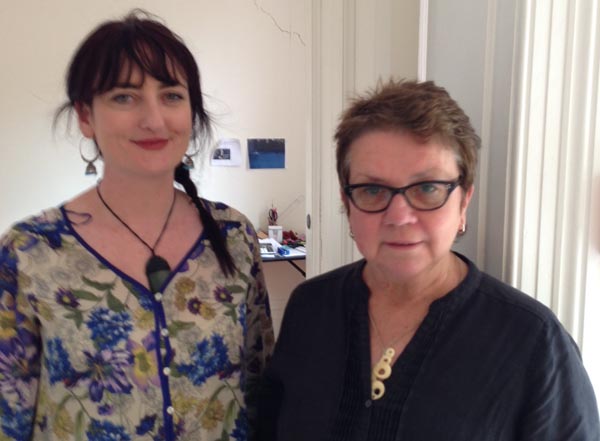 Bridget has the power to get to where she wants to go. I need to enable her to see that and support her to make the best decisions.
I am a huge admirer of Arts Access Aotearoa and the work the organisation does. I also think creative spaces have a very important role to play in helping artists who use these facilities to develop their art-making skills and to gain satisfaction from their creativity.
So being involved in this programme is giving me a great deal of personal satisfaction.
The aim of Arts Access Aotearoa's Creative Spaces Mentor Programme is to help build the capacity of creative spaces by sharing expertise, strengthening current leadership and developing future leadership. Two4nine provides opportunities for people with an intellectual disability to participate in visual arts, performing and creative writing programmes.
Read Plotting the best course, an interview with Bridget Donohue