Blog
Arts Access Aotearoa
1 November 2013
Whether you watch, listen to, touch or make things, we all should be able to access the arts." This is a key message in a video clip that highlights findings in UK research about the considerable physical and psychological benefits of the arts for people in social care.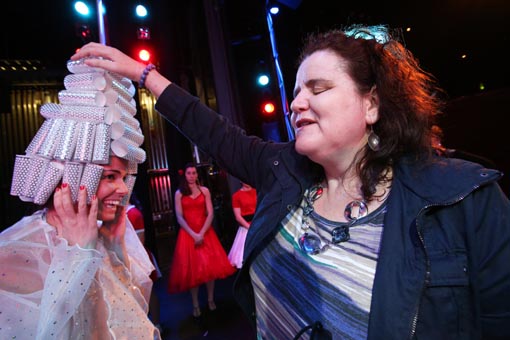 It's a quote that also reminds me of the purpose for Arts Access Aotearoa – to increase access to the arts for everyone in New Zealand.
To help increase access, Arts Access Aotearoa's resource guide, Arts For All: opening doors to disabled people, is being used effectively by arts and entertainment event producers and managers. It provides steps on how to improve accessibility and inclusion of disabled people, who often have to overcome significant barriers to attend an arts event, cinema or museum.
I was very pleased when I opened up the programme to the 2014 New Zealand Festival and read its "Access Information" page. It's full of helpful information that disabled audience members look for when they make plans to attend festival or arts events.
Information in a range of formats
Providing access information in a range of formats such as online, print, emails, texts and phone calls is a recommendation of the Arts For All resource and a key way to be relevant to disabled audiences.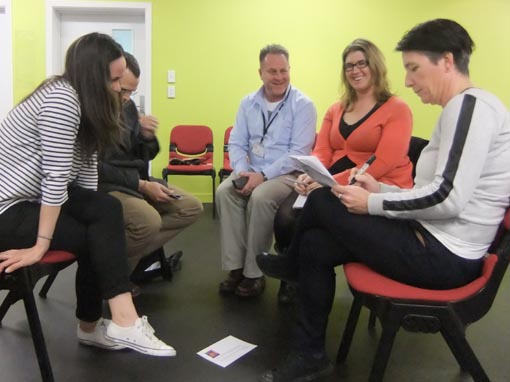 The name of the Arts For All resource is also the name we give to local networks of accessibility champions around the country. If you aren't already a member of an Arts For All network, please read the information on our website, and email Claire Noble or call 04 802 4349 to find out where and when your nearest group meets.
Network members inspire each other with accessibility achievements that truly do open doors to include people with disabilities and impairments.
A whole new meaning to live performance
A great example of how accessibility initiatives have blossomed recently is included in Mary Schnackenberg's recent blog, A whole new meaning to live performance. Here, she discusses the impact of audio description for blind and vision impaired people.
Mary also writes that our Arts For All programme has "undoubtedly had a significant impact" on the dramatic increase in audio described performances.
Before 2010, there had been one audio described play in New Zealand. That was at Fortune Theatre in 2007. "Then starting with The Pohutukawa Tree at Toi Whakaari New Zealand Drama School in October 2010, there have been an amazing 27 audio described performances of theatre, musical theatre and opera since then."
Coming up, The SIGNAL programme at Auckland's THE EDGE venues (Aotea Centre, The Civic and Auckland Town Hall) provides signed and audio described performances, including, where possible, of big touring shows.
I'm lucky enough to be attending the audio described and sign-interpreted performance of the musical WICKED on 19 November. Please take advantage of this excellent service and make your bookings by 12 November. Here's the link.
Congratulations to Attitude Award finalists
Congratulations are due to dancer Alisha McLennan of Touch Compass, and two visual artists Tiffany Collett (Sandz Studio and Gallery) and Phil Spring – finalists in the Artistic Achievement category of 2013 Attitude Awards. The award recipients will be announced at a ceremony in Auckland on 3 December.
Alisha McLennan is this month's artist profile, written by Arts Access Aotearoa volunteer writer Elizabeth Henwood.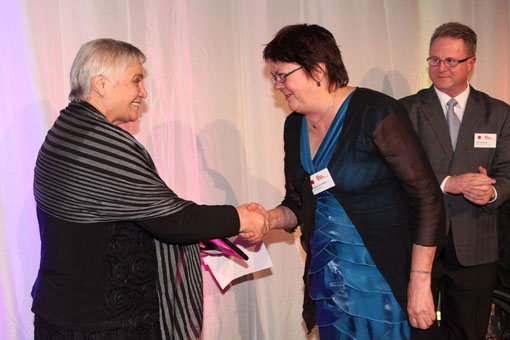 Everyone at Arts Access Aotearoa was very sad and shocked to learn that Lorraine Pemberton of Sandz Studio in Hamilton had passed away early last month. Lorraine was a greatly admired and appreciated team co-ordinator, and it is no wonder that so many Sandz artists who worked with her are award winners. You can read on our blog a small piece that expresses more of our appreciation for Lorraine here.
Thank you Lorraine – you were an inspiration.
If you have any questions or feedback on this column, or if you would like to let me know about your art, organisation, group or project please email me on richard.benge@artsaccess.org.nz