Blog
Arts Access Aotearoa
There's a positive message to Aucklanders in this video from the team at the Inclusive Performance Academy of Canterbury. In their words, "Here's a shout-out to our Auckland friends and whānau. We so appreciate your efforts to protect us all! We thank you and we'll be here for you." Thank you, Inclusive Performance Academy!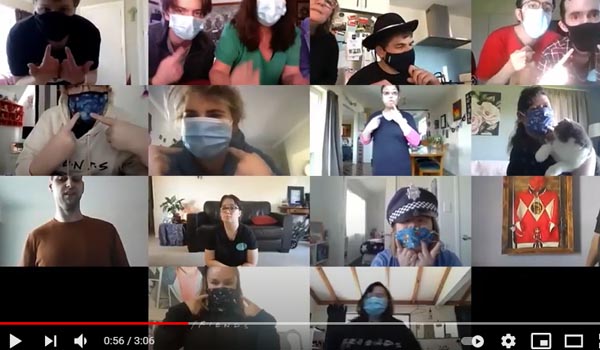 I also want to acknowledge Aucklanders experiencing level 4 lockdown: friends, artists, arts organisations and communities. I hope you can keep up activities that help you maintain good health and stay connected to your whānau and community until this Delta outbreak is under control.
Responding to the issues of discrimination and stigma experienced by people with mental health and following the attacks on Friday 3 September, we were grateful for a message from the Mental Health Foundation of New Zealand. One of its important messages is that "Terrorist ideologies are not symptoms of any mental illness."
I hope you will read The Mental Health Foundation's statement, which concludes: "Aotearoa New Zealand has come such a long way to removing the prejudice and discrimination associated with mental illness. We must not allow Friday's events to undo all this hard work. We send our aroha and awhi to all those affected by Friday's attacks."
Spreading the joy online
I was pleased to read about Circability, a social/community circus based in central Auckland, and its campaign to spread the joy online with its Joy Market. It's a fine example of how creative spaces around the country have been responding to this latest lockdown and connecting with their artists in various ways.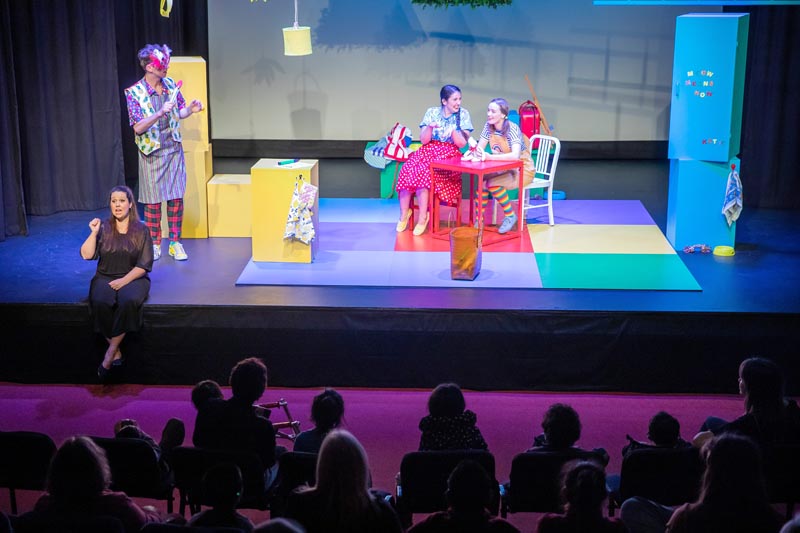 Also in Auckland, another story featured on our website is about a theatre company also spreading the joy, and reaching children and families across New Zealand and internationally.
Tim Bray Theatre Company has produced a 55-minute online show of Greedy Cat with four different versions, including one that's audio described and another with NZSL interpretation. There's also an education resource for schools.
Its founder and Artistic Director Tim Bray says the rental fees to hire the videos will also provide an ongoing income stream. You can read Online performances to expand audiences and provide income
Tim Bray Theatre Company is a model of accessibility and received the Arts Access Creative New Zealand Arts For All Award 2020, presented online for the first time last October because of COVID-19 restrictions.
In July this year we presented eight awards at Te Putanga Toi Arts Access Awards at Te Papa Tongarewa. We were pleased to host the event in an accessible and easy-to-work-in venue.
Debriefing about our events and projects
We always debrief about our events and projects: what worked well and what can be improved. One of the areas we're looking at are the award categories; the nomination forms and how they're submitted; and the judging panels.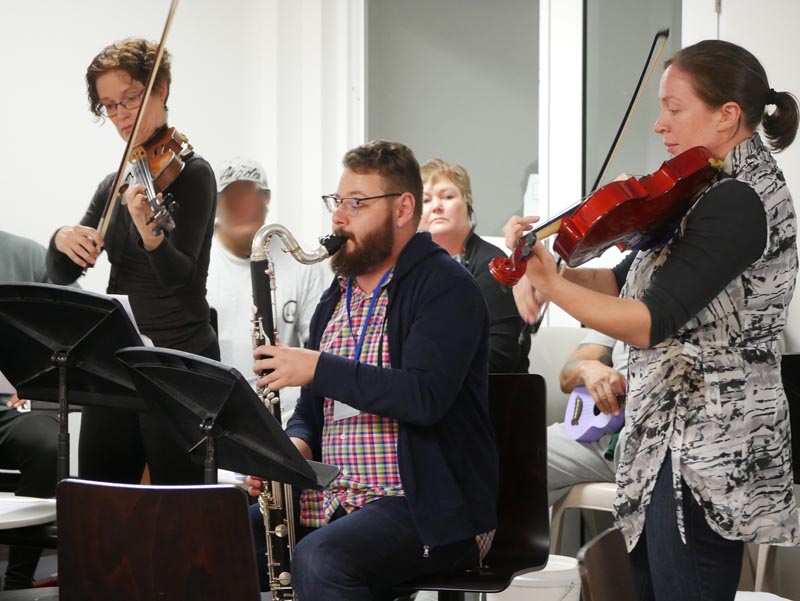 The Community Arts Award, for instance, caused some discussion about what we mean when we talk about best practice in "community arts". The nomination form defines the term as "a collaborative, inclusive arts practice that involves an artist or artists working with a community (or communities) to support the community's artistic expression".
It goes on to say that for the purposes of this award, the project or programme "will have demonstrated a high standard of artistic outcomes and followed best practice in community participation. It will also have directly engaged a community or communities that experience barriers to participation in the arts." If you have feedback for us about this description, please contact me (E: richard.benge@artsaccess.org.nz).
Socially engaged, collaborative art in the community
Erica Duthie, one of the judges of this award, prefers the term "public art", an expression she says that is widely used in the United States and the UK to describe socially engaged, collaborative art in the community.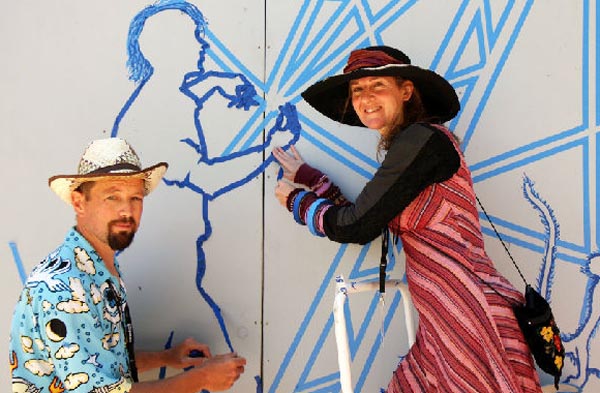 As such, Erica and partner Struan Ashby describe themselves as "socially engaged temporary public artists" who have been developing their tape art practice since 1993.
But really, Erica says, they are community artists and believe in the ethos, history and intentions of people who work in the community arts field. She liked our description of community arts as "collaborative and inclusive", and requiring "high standards" in terms of best practice and artistic outcomes.
In all of Tape Art NZ's projects, Erica is keen to foster the many voices of our diverse communities and give the participants an "extra nudge" to share their art and their stories in a way they feel safe and validated. In fact, Tape Art NZ was one of the recipients of the Arts Access CQ Hotels Community Partnership Award in 2017. You can read about that project in Disability pride shines in tape art partnership
I welcome your feedback about community arts, our awards and any other topics about access to the arts.