Article
Arts Access Aotearoa
A prisoner painted Intricate artwork of native birds on the cell doors of the Intervention and Support Unit, Hawkes Bay Regional Prison. Staff say it improved his behaviour "one hundred per cent", developed his confidence and gave him a sense of pride.
Making a difference through art
29 April 2019
Men in Hawkes Bay Regional Prison sit around the table painting, talking and listening. Sitting with them is artist and education tutor Nic Scotland, who says she constantly witnesses the improvement in their personal development and communication.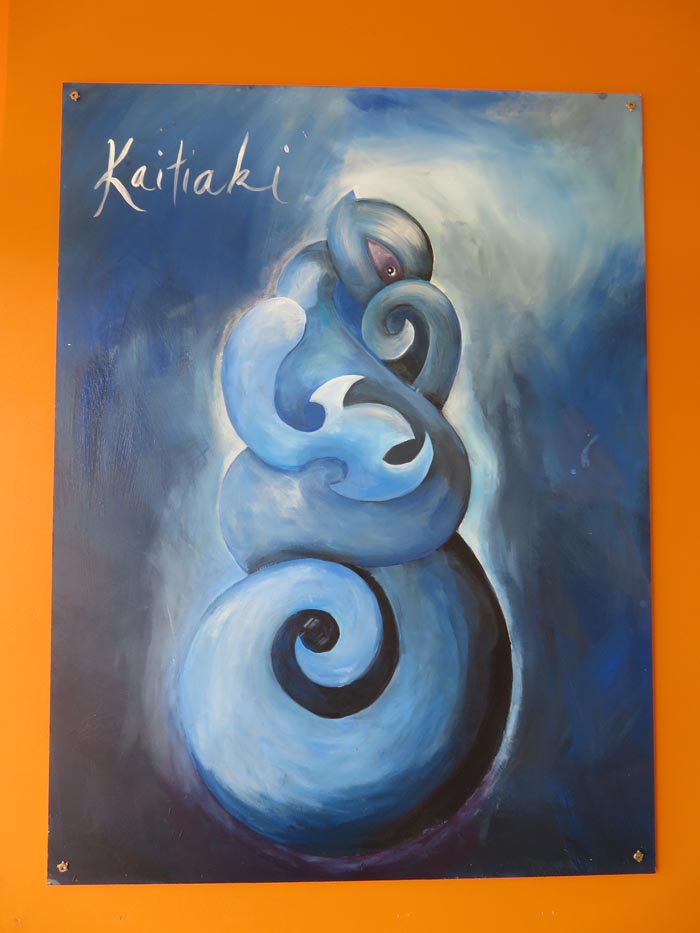 "At the beginning of their journey, a painting is just of an object – something they can see," she explains. "As their self-expression develops, their art changes and starts telling stories based on kaupapa values, whakapapa and identity.
"We see every day what the arts do for these men, whether it's painting, music, theatre, carving or creative writing."
Nic joined the staff at Hawkes Bay Regional Prison in early 2017 as an education tutor. A former secondary school art teacher and Head of Department, she has 20 years' experience in education.
Based in the prison's Youth Unit, she facilitates the Life Skills and Reintegration Programme, and teaches the Young Enterprise Scheme group, home economics and art.
She also teaches art in five other units. "We have some very talented men here and art is becoming an integral part of their lives. We're starting to notice a real difference around the site."
When Nic started, she taught art to ten men in the prison. Now, she teaches art every week to 70 men – all of whom choose to do art. They can also choose who their artwork is for and what they want to do with it. It can be personal work; for their family; or for the walls of their unit.
"Their art is creating important connections between the men and their families," Nic says. "Most men choose to send their art to their partners or children. That's something we know is happening and is making a difference."
A Corrections video shows the intricate artwork of native birds painted by a prisoner on the cell doors of the Intervention and Support Unit. Staff say it improved his behaviour "one hundred per cent", developed his confidence and gave him a sense of pride.
Art-making opportunities in the community
The man was released just before the video was made. Nic says it's important that men who are making art in prison can find opportunities to continue doing art out in the community.
"Men leave with a portfolio of their work and we also keep a digital back-up in case it's lost," she says. "We're looking for people in the community who can support these men to continue their art-making."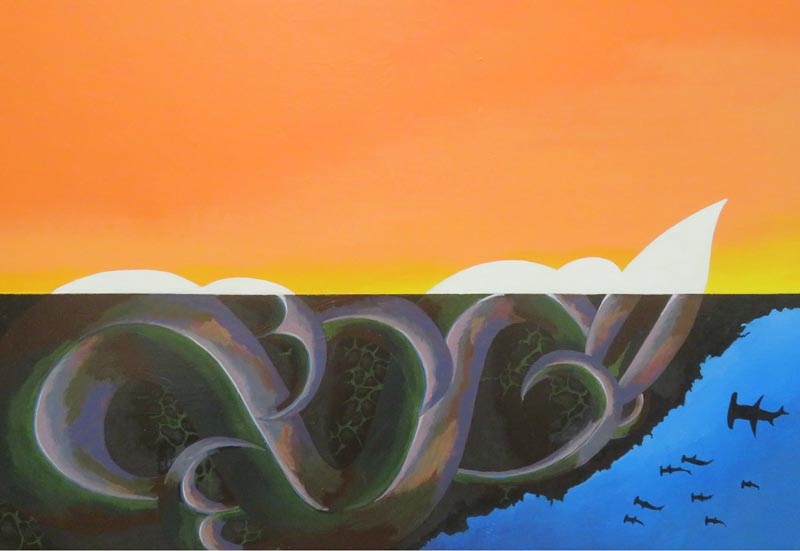 One of the roles of Chris Ulutupu, Arts in Corrections Advisor, Arts Access Aotearoa is to provide advice and links supporting released prisoners to continue art-making in the community. If you are to offer opportunity, please contact Chris (T: 04 802 4349 E: chris.ulutupu@artsaccess.org.nz). For more about Chris' role
Nic once worked at Vincents Art Workshop, a creative space in downtown Wellington where people in the community can attend art sessions and create art in a nurturing, safe environment.
"It would be wonderful if there was a creative space like Vincents in every community where these released prisoners could go. It's not just about access to art materials. It's also about feeling part of a community and having a safe and supportive place to go to every day."
For Nic, one of the rewards of her job at Hawkes Bay Regional Prison is being invited to the men's graduation ceremonies and other celebrations of their achievements.
"In each art group, we work from a whanaungatanga basis of kinship and relationships. That's where we develop interpersonal skills and interconnections. As an art tutor, it makes me part of the men's whānau and I get invited to their graduations.
"Everything is based on wairua and a core belief system where all of our actions have to be done in a way that enhances the group's positive wairua or spirit."
Relationships, mutual respect and communication skills
Asked to describe the skills she brings to her role, Nic says it's all about relationships, mutual respect and communication skills.
"The first thing I do before I start teaching is find out why they want to do art. That's incredibly important. Integrity is also key: showing that they can count on you to turn up every week with the right equipment, for example."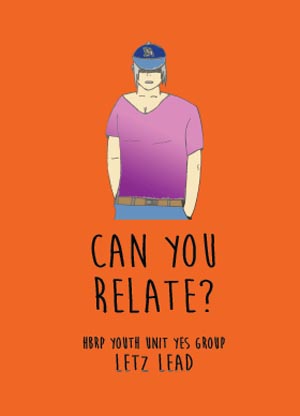 Part of Nic's role is to work with men in the Youth Unit on the Young Enterprise Scheme. In 2017, the young prisoners collaborated with students from St John's College in Hastings on a project that received the Arts Access Corrections Whai Tikanga Award 2018.
"Bruthas" was chosen as the name of the company, which then developed the concept of making rimu platters or bread boards. Called Just Boards, the platters comprised four interlocking platters forming the shape of a waka. As part of the project, the young men from the Youth Unit took part in a ten-week tikanga programme.
Last year, six young men in the Youth Unit calling themselves Letz Lead wrote and illustrated an anti-bullying resource called Can You Relate? The project went on to win the Resilience category of the Young Enterprise Scheme's National Excellence Awards.
This year, the HBRP Real Talk project will build on the success of the 2018 anti-bullying project. They're writing, recording and producing rap music to highlight the struggles of young people, overcoming barriers and focusing on their hopes and dreams for the future.
Music event co-ordinators and rappers from the Hawkes Bay community are supporting the project.
"Most of these guys haven't been given these opportunities before and they're incredibly grateful," Nic says. "We're proud of their commitment even when there's a whole lot of other stuff going on in their lives."