News
Arts Access Aotearoa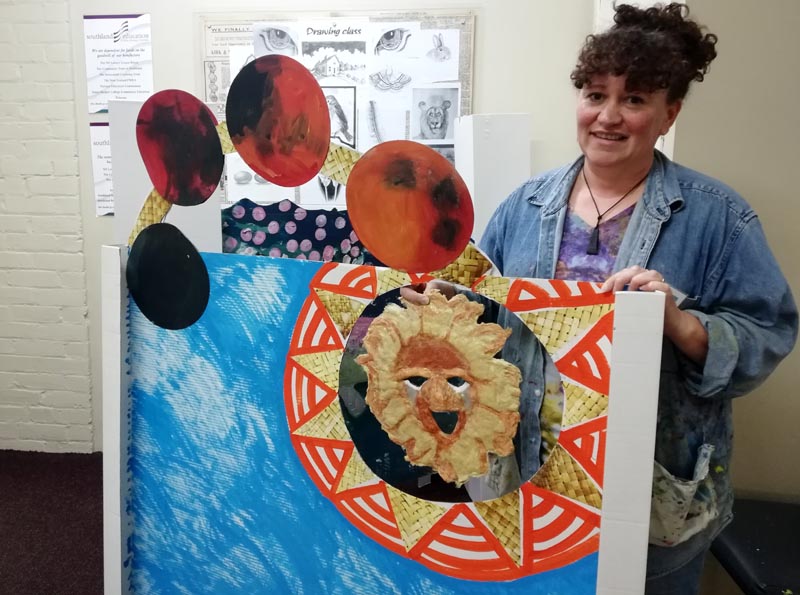 Six large cardboard murals, each responding to the ideas and imagination of artists who attend C.S. Art in Invercargill, will form the creative space's annual exhibition opening on Friday 16 April in the Southern Institute of Technology's Raw Gallery.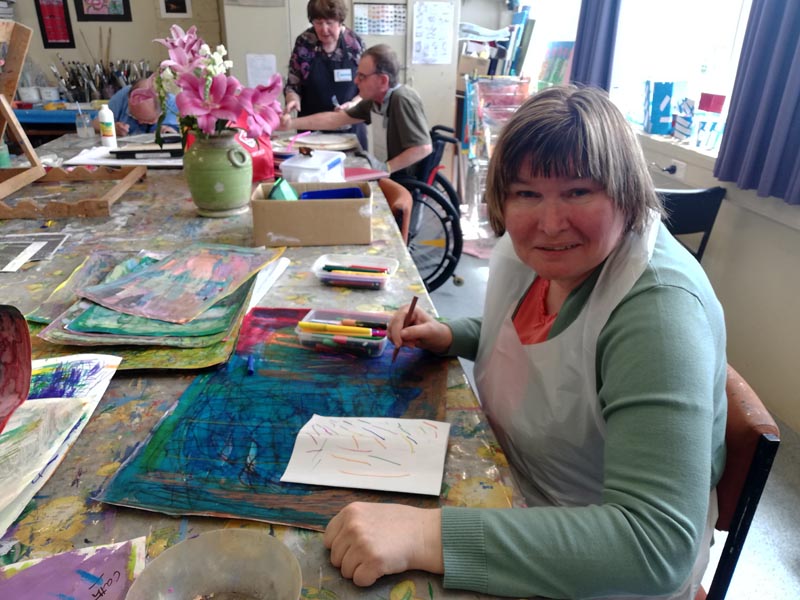 The exhibition includes artwork from each of the 40 artists, some of whom worked alongside community artist Janet de Wagt to produce the murals. The exhibition, called Open Doors, runs until 14 May at 24 Don Street, Invercargill.
C.S. Art facilitator Michelle Dawson says: "What's great about the murals is that they're free-standing so people can move in and around them, connecting with them directly. Visitors will be able to look through them, walk through them and touch them."
C.S. Art provides a safe and supportive environment for its artists to express themselves creatively and exhibit their art. Co-founded by Michelle in 2004, it opened in a small room with four people and one class a week.
Now, there are six classes a week and 40 artists who attend the sun-filled rented room at the WEA building in the centre of Invercargill.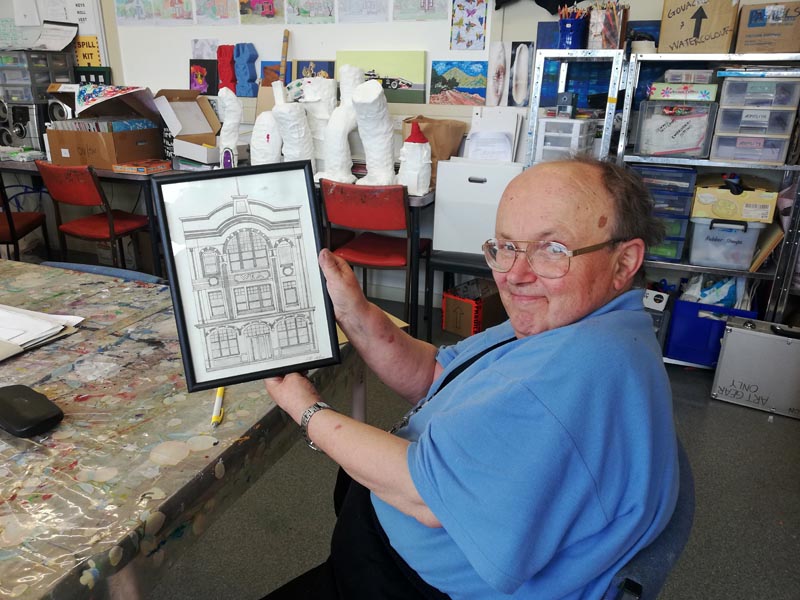 Artist Lawrence has recently sketched the building. He's been coming to C.S. Art for 13 years because he "enjoys the art and the company". Fellow artist Mike says it's a "safe and friendly environment to have ideas and make art".
Michelle Dawson says the creative space is available for people with disabilities and mental distress.
"However, we try to be as inclusive as possible," she says. "It's a very accessible facility and we are fortunate that the building's owner gives us a very substantial discount in rent, which is vital to our survival."
Michelle Dawson, also an artist, is joined by facilitator Gina van Wichen. Rather than following a structured curriculum, C.S. Art prefers to focus on individual needs and ideas.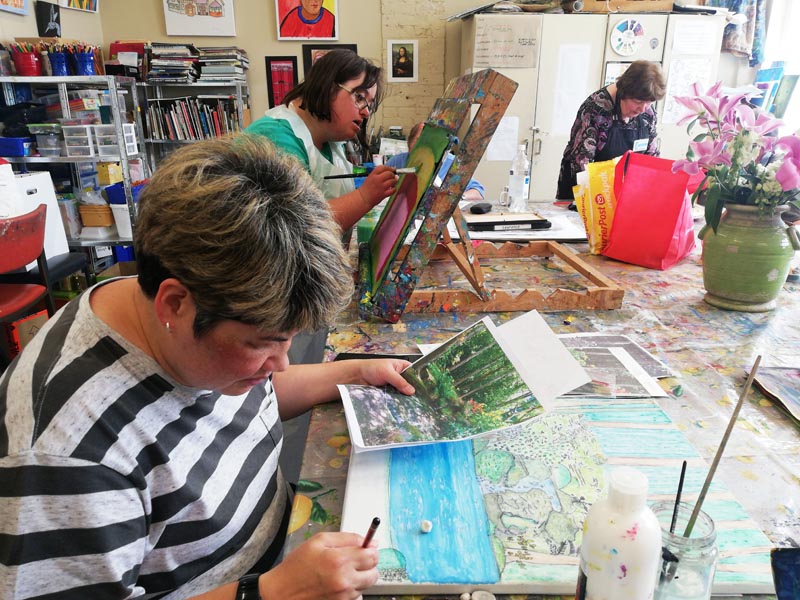 "It all depends on what the individual artist needs," Michelle says. "I love helping our artists touch something within themselves and create work from that place.
"What we see when they're making art is that they make choices about various things such as colour, style and ideas, and it empowers them to make choices in other parts of their lives.
"Our role as facilitators is to support them by offering different media, techniques and ideas."
During COVID-19, C.S. Art was closed for four months in 2020. Over that time, each artist received a pack of illustrations to colour in. "We got wonderful feedback from the artists, who said they didn't feel so isolated," Gina says.
Most of the funding for C. S. Art is provided by the Community Trust South, the Invercargill Licensing Trust, COGS (Community Organisations Grant Scheme) and Lotteries.
"We are fortunate to have the funders that we do here in Southland as they are local entities and very supportive of what we're doing," Michelle says.