Article
Arts Access Aotearoa
A man working in the laundry at Otago Corrections Facility sometimes felt frustrated and so he brought his guitar to work. Whenever his frustration mounted, he played the guitar and his mood lifted. The other men in the laundry enjoyed listening to his music and thanked him for playing.
In another instance, playing the guitar and singing had a lasting impact on positive interactions between a prisoner and a staff member.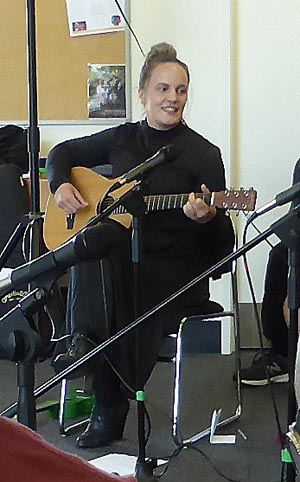 Singer/songwriter and musician Annah Mac, who has been teaching songwriting and music at Otago Corrections Facility since 2016, says music changed the dynamic of their social interactions.
"Prison staff tell me about the positive interactions between the men when they've been engaged with music, or working on creative projects such as songwriting and singing," she says.
For the past six years, Annah has been teaching her ten-week holistic music programme, called The Kōwhai Project – half of it made up of songwriting, a quarter devoted to the ukulele, and a quarter to singing. The final four weeks is spent recording songs using her mobile studio.
Annah has also run an intensive two-week pilot of The Kōwhai Project at Invercargill Prison. This two-week programme, where the 40 hours are covered in two weeks rather than ten, is better suited to delivering to multiple sites post COVID-19, Annah says.
Delivering music programme across prison sites
She has also delivered her programme in Christchurch Men's Prison, Christchurch Women's Prison, Rolleston Prison and Rimutaka Prison in Upper Hutt.
"I'm very grateful to the team at Invercargill Prison for allowing me to run the pilot," she says. "The intensive version over two weeks is good because it gives me the flexibility I need to travel to other high-security units around the country, as required.
"I'd love to deliver the programme to other North Island prisons and also Australia. I'm keen to keep learning and experience how other sites operate."
COVID-19 restrictions and lockdowns over the past two years have been challenging, Annah says, but she made the most of the time to compile a CD of 37 songs recorded by men who had participated in her programme. Simply called The Kōwhai Project, it was released in March 2021.
Southland-born, Annah has been a musician most of her life – "I don't remember a time when I wasn't writing or performing songs" – and independently released a six-track EP accompanied by a two-part video, titled Same Girl, in December last year.
Power of music and creative collaborations
Annah knows the power of music and creative collaborations to heal, change behaviour and enhance social interaction.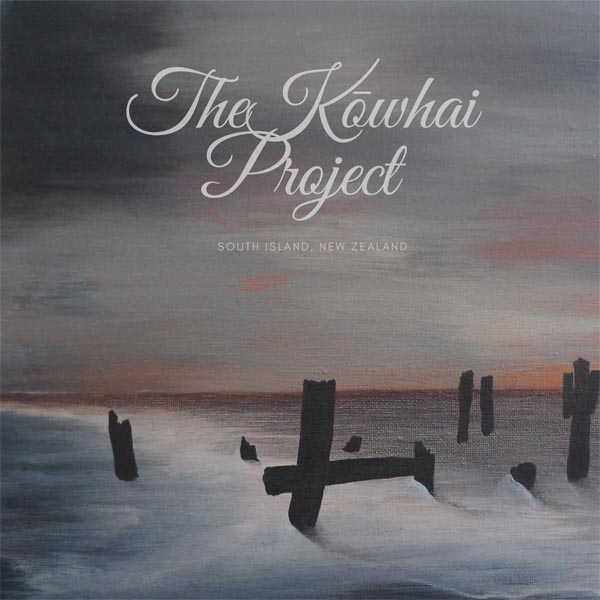 "Music as a regular practice is a positive way to channel emotions and connect with others," she says. "And creative collaborations in the prison space can really enhance pro-social relationships.
"A highlight for me is when I see men with different backgrounds working together in class. One of the songs on The Kōwhai Project album is called Fast Lanes, and it's a collaboration between four different gang affiliations."
Annah has been conducting independent research to find out about the long-term impact of songwriting, playing music and recording on prisoners. Using focus-group interviews and her own observations over the past six years, she surveyed men who were either serving time or had served time in the Otago facility. They had all completed The Kōwhai Project.
"As a contractor, I don't get much opportunity to follow up and consult with my students, and I felt it was something lacking in my teaching practice.
"I was curious to explore how the men felt about the impact of creative collaborations and so I've been doing a research paper at Otago University.
"The research has been an important opportunity for me to reflect on my teaching practice and grow as a facilitator."
Impact of cultural performing arts
Annah also wanted to explore and acknowledge the impact of cultural performing arts on creative programme outcomes from a prisoner perspective.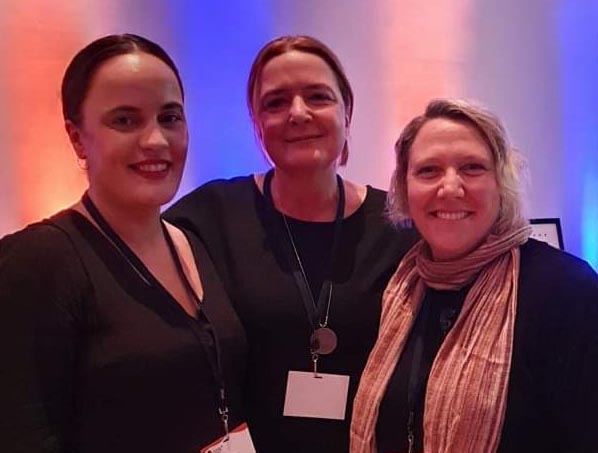 She regularly observes in class that men with a grounding in kapa haka, for instance, bring a skillset in collaboration, enthusiasm and energy that enhances her music programme outcomes.
Last year, Annah was Highly Commended in the Arts Access Corrections Māui Tikitiki a Taranga Award for her delivery of The Kowhai Project. In an article in The Otago Daily Times, Otago Corrections Facility's then Learning and Interventions Delivery Manager Sherie Lucke said the course was a valuable rehabilitative tool.
"Men on the programme go well outside their comfort zone. The skills and confidence participants develop is amazing, and usually no one is more amazed by what they have achieved than the men themselves."