News
Arts Access Aotearoa
On Display at Dunedin Fringe Festival
8 March 2019
By Kezia Bennett
Dunedin's GASP! Dance Collective will perform On Display during the 2019 Dunedin Fringe Festival. Choreographer Miriam Marler says GASP! is aiming to attract 15-20 participants for each performance and hopes the audience will get involved too.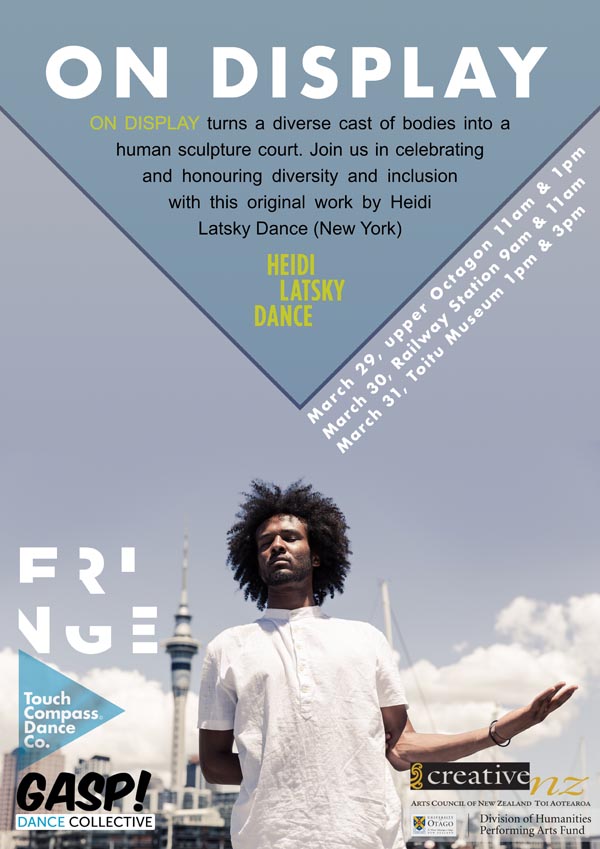 The performances will be on 29 March at 11am and 1pm in the Upper Octagon, 30 March at 9am and 11am in the Dunedin Railway Station, and 31 March at 1pm and 3pm at Toitū Otago Settlers Museum. All the venues are wheelchair-accessible.
On Display was first choreographed by Heidi Latsky Dance in New York and is now performed around the world. In New Zealand, performances are presented under the umbrella of Auckland's Touch Compass.
"On Display is a mixture of non-professional and professional performers from GASP! Dance Collective, the local dance community and the wider community to celebrate all kinds of diversities we have in Aotearoa," Miriam says.
These include, but are not limited to, age, size, gender, disability, race, culture, religion, skin colour, distinguishing features, refugees and the LGBTQI+ community.
For Miriam, the appeal of On Display is "the way it encompasses a diverse group of people through a really clear and simple concept that is visually interesting and also challenges society's stereotypes. The performance event is quite meditative and draws intrigue from passers-by. It's quite beautiful to witness."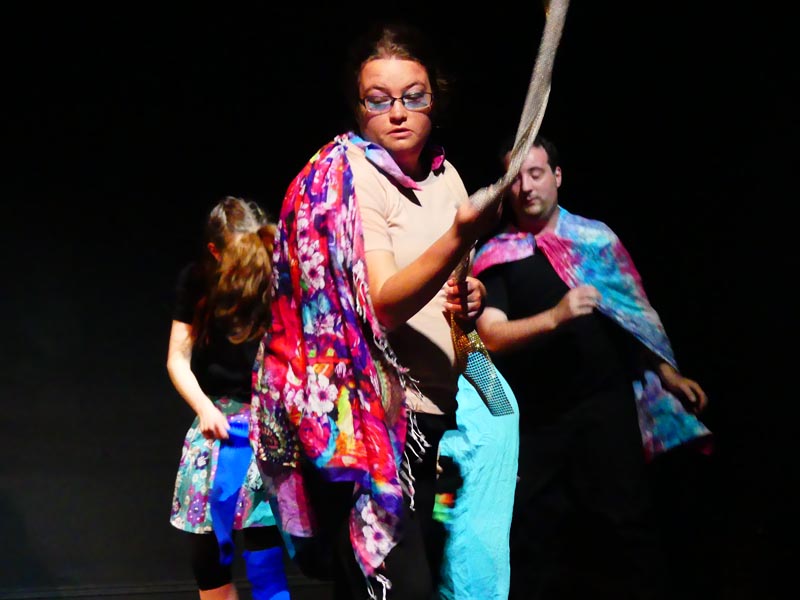 Miriam co-founded GASP! Dance Collective with Hahna Briggs in 2013. At the time, she was looking for a like-minded group of people who were keen to practise, perform and choreograph together. She originally trained at Auckland's Unitec, and has since done postgraduate study at Otago and Auckland Universities.
"Originally we had all sorts of inclusive and contemporary classes, weekend workshops, and we performed in festivals and events. We wanted a platform to bring the diverse group of local dancers together to support one another and share ideas, train and perform."
Today, Miriam says, GASP! is going from strength to strength. "Hahna and Jenny Newstead's inclusive classes and performances are the bulk of what GASP! does. Our GASP! Inclusive class has become so popular that Hahna and Jenny are now taking a second stream of the Monday night class this year to cope with the overflow."
They will also be offering classes for under-16s for the first time this year and are also exploring funding options to create a dance film.