Blog
Arts Access Aotearoa
24 March 2014
The standard, diversity and success of cultural performing arts delivery in New Zealand prisons was a theme in the presentation by Arts Access Aotearoa's Prison Arts Advisor, Jacqui Moyes, at a Brisbane conference in February called "Creative Innovations in Corrections: using the performing arts in service delivery".
Jacqui's report from the conference features in this month's Prison Arts New Zealand. Learning about and exploring whakapapa (genealogy) through cultural performance is well-supported in tikanga Māori programmes in prisons. Because of New Zealand's unique bicultural framework, cultural performance is strong in Maori Focus Units. The Pacific Focus Unit at Spring Hill Corrections Facility is another example where performance makes deep cultural connections.
Theatre doesn't have to be about putting on a show. It's the process of theatre delivered through workshops that can be transformative. I've had firsthand experience of working in a forensic unit and creating group-devised drama. In this way, participants related to a theme and story in what became a safe environment for group co-operation, personal development and change.
Using experienced and trained workshop facilitators helps participants step outside the limitations of their current life and walk in another person's shoes for a while. This experience gives them a chance to improve communication skills and explore new directions.
Jacqui's report includes recommendations for further reading. In particular, please check this YouTube link that demonstrates the work of Somebody's Daughter, an Australian company that delivers drama and arts-based programmes primarily for young women offenders. This type of purposeful artwork activity is applicable to male and female prisons.
More than paintings on a wall
Visual art – for example, painting, carving and printmaking – is the most popular art activity utilised in New Zealand prisons. When we say or think of "art" we often think of paintings on a wall.
However, paintings or drawings are the result of planned steps – a process that builds self-discipline through creativity. When the results of classes and workshops are exhibited in public spaces the prisoner's paintings, drawings or carvings can be sold to raise funds for charity. At the same time, members of the public learn the value and purpose of prison arts programmes.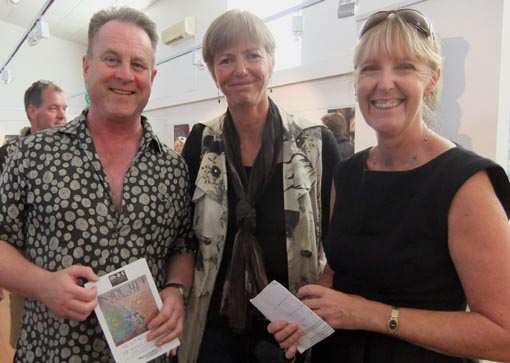 A successful and long-running partnership between the Department of Corrections and the Mairangi Arts Centre results in the annual Inside Out annual exhibition at Mairangi Bay on Auckland's North Shore. Now in its fifth year, the 2014 exhibition will run from 5 April until 3 May.
The exhibition includes a cross-section of artworks from Corrections facilities in the Northern Region. Some of the participating artists are linked to distance-learning courses such as Te Aho o Te Kura Pounamu – The Correspondence School, NorthTec and The Learning Connexion.
The exhibition is always a massively impressive result of planned programming from experienced tutors who are committed to developing the participants' potential. I'm looking forward to sharing some of the images with you in the next Prison Arts New Zealand e-news.
If you would like information and advice about how to create drama, music, dance or visual arts programmes at your site please contact Jacqui Moyes, Prison Arts Advisor on 04 802 4349 or jacqui/moyes@artsaccess.org.nz.